On Saturday, King Arthur Abraham and challenger Nikola Sjekloca square off at the Velodrom, Berlin, Germany.
Right here, you can find a special Abraham vs. Sjekloca tale of the tape graphic, breaking down how the fighters match up physically and in terms of what they've accomplished.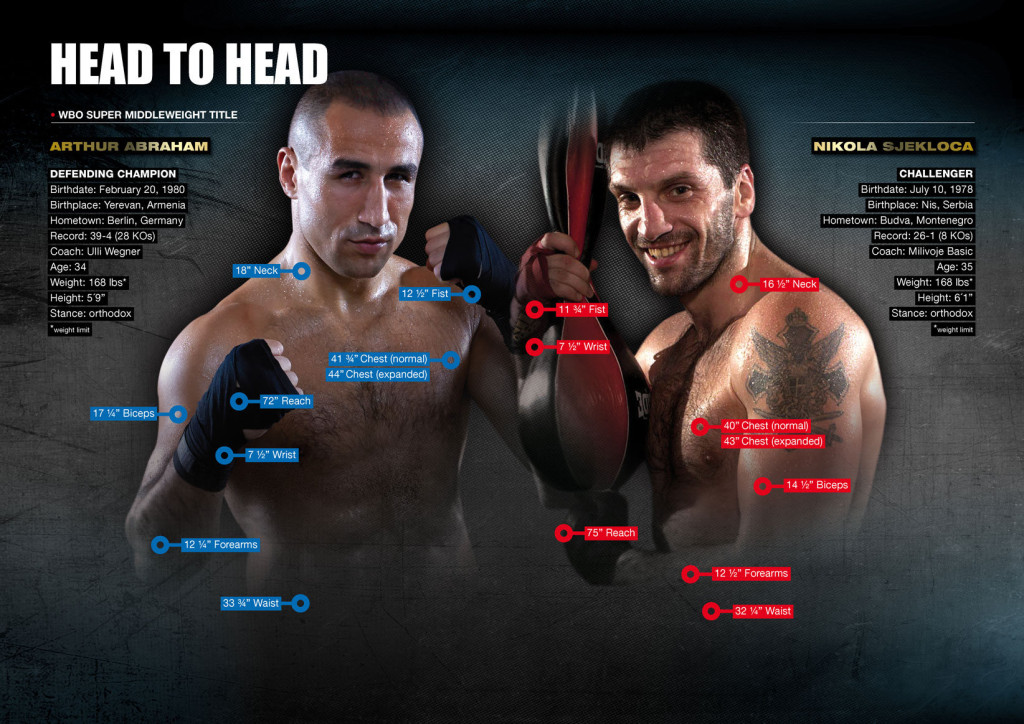 Of course, while Abraham as Sjekloca in front of him right now, he's already turning his attention elsewhere. Abraham has been discussing a potential German super-fight, pitting him against Felix Sturm. An Abraham vs. Sturm fight would be huge business over there, but of course, he has to take care of business here against Sjekloca. Enjoy the tale of the tape infographic on the match and check back for more coverage on Abraham vs. Sjekloca over the coming days.
Comments
comments