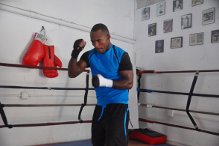 Acquinity Sports CEO Gary Jonas and Henry Rivalta, Vice President of Boxing Operations, have confirmed that Dominican Republic star and two-time, two-division world champion, Joan "Little Tyson" Guzman (33-1-1, 20 KOs), will face Panamanian Vicente "El Loco" Mosquera (32-2-1, 17 KOs)  for the interim World Boxing Association  (WBA) junior  welterweight  title on Friday, June 28,  in Kissimmee, Florida.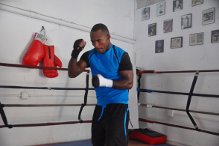 "We are excited about this fight, not only because our fighter Guzman has the opportunity to reach another title for our team, but, because we have the pleasure of working together with one of the companies that has consistently presented boxing in Florida, All Star Boxing, which is owned by my friend, Tutico Zabala, Jr. "Rivalta said.
"I express my gratitude to Tutico Zabala, Jr. and hope this June 28th event is the beginning of a lasting partnership," Rivalta added. "We are sure that the real winners of this fight will be Florida boxing fans. In addition, we are pleased to work with his boxing director, Ruben de Jesus, and Ricardo Rizzo, our advisor, who made every effort to make this fight a reality.
"We are focused on this fight," Guzman said from his Miami gym, where he is trained by German Caicedo.  "We know and respect Panamanian boxers. I understand that they (Team Mosquera) know me and I'm sure they will do everything possible to defeat us. But we are working hard and hope to get this title, which will put us closer to our goals.
"My short term goal is (WBA junior welterweight champion Khabib) Allakhverdiev. He has to win fair and square and that wasn't the case in our fight last November. We are convinced that, by beating Mosquera on June 28th, we will be closer to fighting a rematch with Khabib to settle our outstanding accounts. First, though, we must beat Mosquera, and that's exactly what we will do on Friday, June 28 in Kissimmee."
Also fighting on the June 28th card is Puerto Rican featherweight Orlando "El Fenomeno" Cruz, who is preparing to defend his World Boxing Organization Latino title against an opponent to soon be determined.
Comments
comments