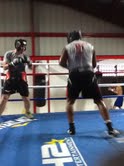 Solis Takes Training Seriously
Former 2004 Olympic Cuban gold medalist, Odlanier Solis, 18-1, 12 KO's, is getting ready for his Oct 12th defense of his IBF Intercontinental Heavyweight title against Leif Larsen, 16-0, 13 KO's. The fight will take place at Madrid Arena, in Madrid, Comunidad de Madrid, Spain. Solis is training hard and plans to continue his camp straight through to his next fight if he is successful on Oct. 12th.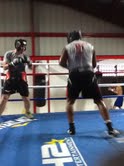 Ahmet Oner, Solis' advisor, said he is pleased with Solis' training so far, "This is Solis' last chance to get a world title. He has a new determination. He is taking his training very seriously, and moving in the right direction. We are pleased."
Solis, of course, challenged Vitali Klitschko only to have the fight stopped after one round due to a fluke knee injury. He had been picked by many as a trendy choice to upset Klitschko the Elder, thanks to his deep amateur experience and his size.
So it will be great to see him back in the ring, and working his way back up the rankings towards another title shot. If he's healthy and fit, he'll be a problem for any of the heavyweights out there today.
Comments
comments