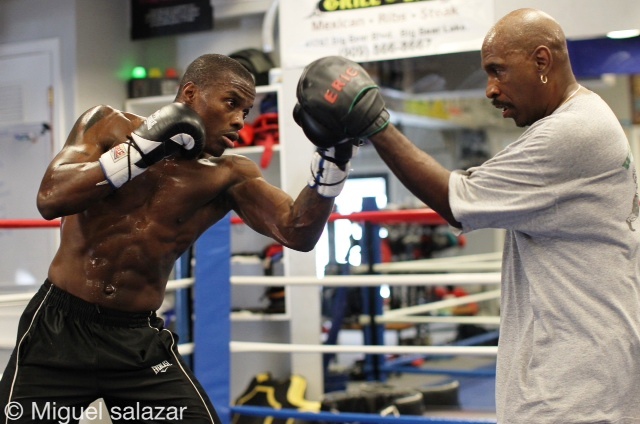 Undefeated challenger Peter "Kid Chocolate" Quillin (27-0, 20 KOs) has returned home to change the face of the middleweight division, on a seek-and-destroy mission to defeat unbeaten World Boxing Organization (WBO) World Middleweight Champion Hassan N'Dam N'Jikam (27-0, 17 KOs) this Saturday night on Showtime Championship Boxing, live from the new Barclays Center in Brooklyn.
The 29-year-old Quillin, the WBO No. 1 contender, lived in Brooklyn for four years and he now resides in Manhattan. "I'm excited to be fighting at home," Quillin said. "I know what I need to do to secure a victory. I know how far I've come, from sleeping on floors to fighting for the world title on the biggest stage, Showtime, at Barclays Arena. I've learned that, if you really want something in life, you can't be discouraged. No excuses Saturday night."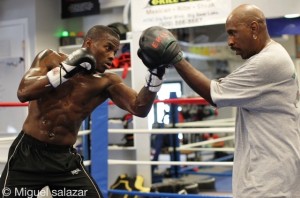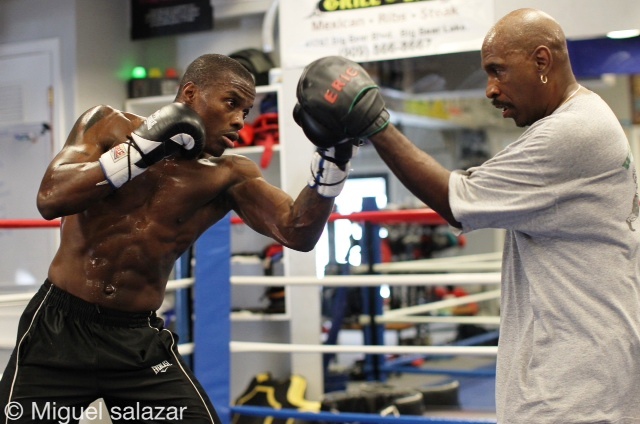 Neither N'Jikam nor Quillin have defeated any top 10 middleweights, although Quillin sent four-time world champion Ronald "Winky" Wright into retirement with an impressive win by 10-round decision last June, and he had a solid knockout of Craig McEwan. N'Jikam's notable victims are hardly household names, even for diehard boxing fans: Max Bursak, Giovanni Lorenzo, Autandil Khurtsidze, Omar Weiss and Gennaddy Martirosyan.
"We've fought the same level of opponents but checkout my record and see how few rounds I've ever lost," Quillin noted. "He does have the belt. When I step in the ring, though, I'll remember what I've been fighting for all these years. I'll be superbly prepared. He is world champion and for that he has my respect, but he's coming from France to fight me in my hometown.
"He is fighting for a reason, too. We're going to have two undefeated guys trying to give each other their first pro loss. I hope he's ready. He's a boxer with good movement who throws pity-pat punches; he doesn't sit-down on his punches. I'm going to take the fight to him and take his belt."
Quillin prepared for N-Jikam at the famed Wild Card Gym in Los Angeles like he's done for the past two years, teaming with his head trainer, Eric Brown, who will be working Quillin's corner for his fifth straight fight.
"He has improved in a lot of ways – how he uses his tools, keeps his composure, places his shots better, enhance and improve his boxing skills," Brown commented. "He doesn't waste a lot of punches and has learned how to breakdown different types of fighters. We've worked a lot on his conditioning, something that is very important, especially as he steps up the competition. He's eager and ready to do whatever is needed to be his best.
"N'Jikan is a very good boxer who relies on his movement to win on points. He's never fought anybody the quality level of Pete. It's going to be a big difference for him. Pete's a good boxer, too, and a great counter-puncher. Wait until he (N'Jikam) feels him (Quillin). His movement is his defense. Look at the quality of his opponents and it's worked. But this time he's fighting a different animal in Pete, who is also a very intelligent fighter. He's eager and willing to learn and each fight is a learning experience for him. Pete's a throwback fighter. He trains hard, never skimps. He always gives me everything I ask of him. After he wins the world title, he'll be an even more dangerous fighter, more confident and winning it (world title) will make him aware of what he's really capable of doing in the ring."
Comments
comments