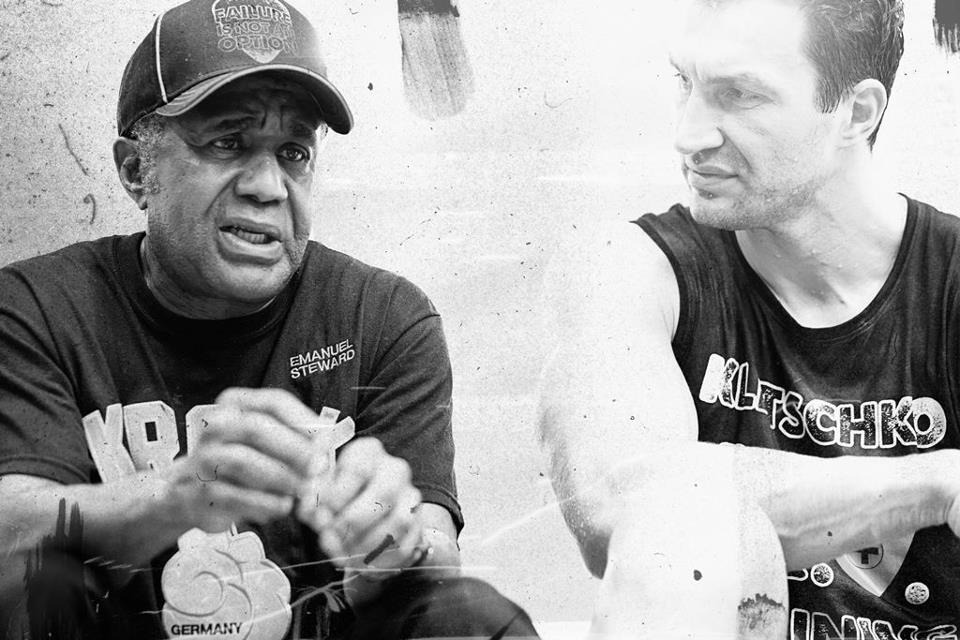 Following the death of Emanuel Steward, a huge collection of boxers and figures in the boxing world have shared their thoughts on the passing of the legendary trainer. Right here, find a collection of quotes from the likes of Wladimir Klitschko, Lennox Lewis, Oscar De La Hoya and more, as they all pay their respects and share some memories of a man unanimously known as a kind and caring soul, and a true boxing legend.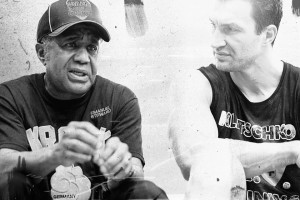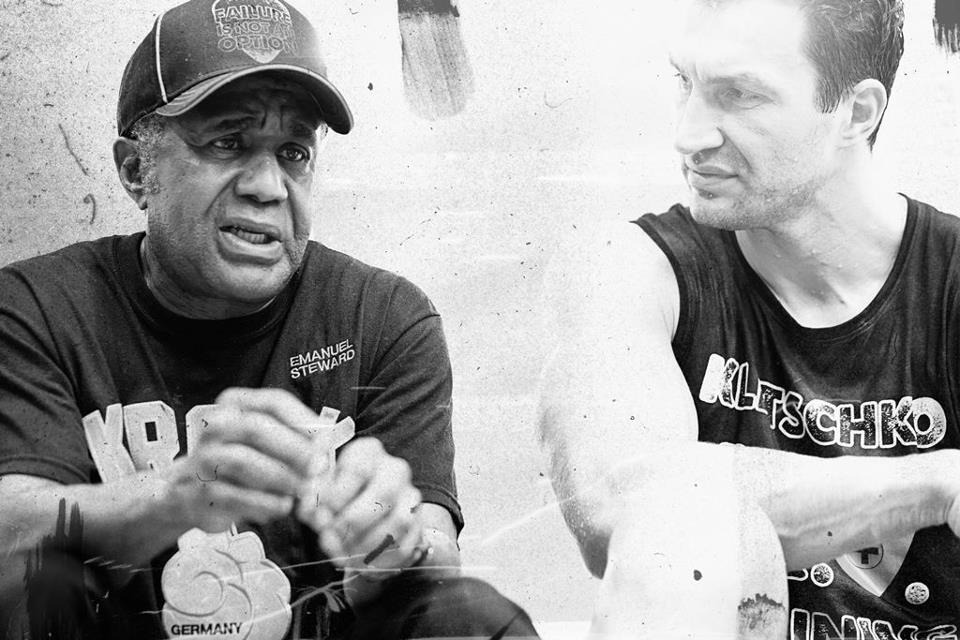 "Boxing has suffered a tremendous loss with the passing of Emanuel Steward. Vitali and I, along with the entire Team Klitschko, send our deepest and most heartfelt condolences to Emanuel's family and friends.
It is not often that a person in any line of work gets a chance to work with a legend, well I was privileged enough to work with one for almost a decade. I will miss our time together. The long talks about boxing, the world, and life itself. Most of all I will miss our friendship.
My team and I will carry on with the goals we had set while Emanuel was with us because that is exactly what Emanuel would have wanted. I know he will be with us in spirit along the way and we will accomplish these goals in his honor.
Rest in peace Emanuel. You will be greatly missed. Until we meet again my friend."
-Wladimir Klitschko (Read the full Wladimir Klitschko statement here)
"It brings me great grief and sadness to hear of the passing of one of the best and most respected trainers of this era, Emanuel Steward. I learned a lot from him during our professional relationship and I will be forever grateful for his help during that time. We were also friends and I know I am going to miss him as so many others will too.  He was an important part of our boxing community."
-Oscar De La Hoya
"I am saddened to learn of the passing of Emanuel Steward. My thoughts and prayers are with the Steward family, and I'm sure all Detroiters share that sentiment. With the loss of Emanuel Steward, we have lost a true Detroit icon. Emanuel Steward embodied our city's toughness, our competitive spirit, and our determination to always answer the bell. We are grateful for Emanuel Steward's many contributions to our city and his impact on generations of young people."
-David Bing, Mayor of Detroit
"I can barely write this, but between my tears I must try to tell the world how much Emanuel Steward meant to me. I know he meant a lot to so many people. I am just one of many. But there would be no "First Lady of Boxing," no movie Against the Ropes and no Galaxy Boxing if it weren't for him.
He always deflected the criticism of having a woman around and was my biggest advocate. He taught me to ignore the innuendos and hold my head up high when I was taunted or disrespected. He taught me the right way to wrap hands, stop a cut, and choose an opponent. He told me stories about his own amateur days and he told me which trainers were good and which were merely "cheerleaders."…
With the passing of both Angelo Dundee and Emanuel Steward, the boxing world is a different place. We also lost Bill Miller and Burt Sugar. The landscape looks different. The old familiar faces are leaving us, to be replaced by younger ones. But will there ever be faces in the corner as revered and iconic as Emanuel and Angelo?
My heart is very heavy. A part of my life and my heart is gone."
-Jackie Kallen
"I'm completely devastated by the passing of my long time friend, mentor and trainer Emanuel "Manny" Steward. Manny has helped me get through some of the biggest fights in my career and I only regret that I couldn't return the favor and see him through his biggest fight.
We've maintained a close relationship and the last time we spoke he seemed his usual upbeat self so it was very disturbing to hear about his illness and rapid decline. It is with a heavy heart that realization of what I hoped were just rumors are now in fact true. Manny always told me I was the best, but the truth is, HE was the best and I'm grateful, privileged and honored to be counted among his many historic successes.
This has been a very tragic year for the boxing world, but today we've truly lost one of it's crown jewels. Manny was giving, selfless, compassionate and stern. He always gave back to the community and never forgot where he came from. He was an institution unto himself and I'm proud to have had him in my corner for so many years.
I'm extremely grateful for the time that I was given with him and he will be severely missed by all who knew and loved him. I'll miss his smile, his frank no holds barred truthfulness and our discussions on boxing and life. My prayers and condolences go out to his family at this very difficult time.
-Lennox Lewis
"There are no adequate words to describe the enormous degree of sadness and loss we feel at HBO Sports with the tragic passing of Manny Steward. For more than a decade, Manny was a respected colleague who taught us so much not only about the sweet science but also about friendship and loyalty. His energy, enthusiasm and bright smile were a constant presence. Ten bells do not seem enough to mourn his passing. His contributions to the sport and to HBO will never be forgotten. Our thoughts and prayers are with his family."
-Ken Hershman, President, HBO Sports.
"We are deeply saddened to learn of the passing of the legendary Emanuel Steward today. Not only was Emanuel one of the most esteemed and accomplished boxing trainers in the history of the sport, he was also an incredibly generous and warm-hearted human being. In addition to his many professional pursuits, Emanuel served as a life coach to countless young men and women, particularly in his beloved adopted hometown of Detroit, and through them his legacy will live on. Those who were fortunate enough to have known Emanuel will remember him for his infectious enthusiasm, ever-present smile and seemingly limitless generosity. We extend our deepest condolences to the Steward family during this difficult time. He will be missed by everyone his spirit touched."
– Stephen Espinoza, Showtime
"Steward and many of his Kronk protégé were fixtures in the infancy of SHOWTIME CHAMPIONSHIP BOXING in the late 1980's. Over the years, we became close personal friends. He will be missed by all of us in the sport. Moreover, the sport will miss what he embodied in boxing–everything that is good and right about this business.  It's a terrible shame that his life was cut short. Men like Emanuel Steward are irreplaceable."
-David Dinkins, Jr., Showtime
Comments
comments