Here, we look at defences 11 to 15 of a history making run by Bernard Hopkins. During this period, Hopkins would finally realise his dream of unification, and put the building blocks of his legacy firmly in place.
Defence Eleven, Syd Vanderpool, 13th May 2000
The new millennium saw the same old Bernard Hopkins.
Originally, Brian Barbosa was scheduled to fight Hopkins for the IBF Middleweight title, but facial cuts suffered during his previous bout ruled him out.
Ronald "Winky" Wright was then offered the chance to be the opponent, but he needed more time to prepare so declined the invitation.
In stepped Canadian Syd Vanderpool, who moved down from Super-Middleweight where he was ranked highly with both the IBF and WBO.
Vanderpool only had an early career defeat on his slate in 29 fights, and a ten round points win over the respected Glen Johnson in his most recent outing.
Hopkins' right hand proved the difference in this fight at the Conseco Fieldhouse in Indiana, as he largely dominated proceedings.
Bernard very nearly ended the fight in the last few seconds, but the referee mistook the bell for the ten second clapper and called an end to the fight when Hopkins was on the attack and on the brink of a stoppage win.
In any case, Hopkins took a comfortable win.
Hopkins was now in sight of a record defence tally, with Marvin Hagler on 12 and Carlos Monzon on 14. Again though he called for Roy Jones Junior at a catchweight.
Defence Twelve, Antwun Echols II, 1st December 2000
Rather than it being Jones Junior for Hopkins' next fight, it was to be Antwun Echols again for the champion, with Echols working his way to the number one slot with the IBF.
The venetian in Las Vegas saw Echols try to take Hopkins out of his comfort zone, and he was deducted two points in the sixth round for body slamming Hopkins to the canvas.
Hopkins dislocated a shoulder, but chose to carry on, rather than winning via disqualification.
A big left hook was followed by a right hand to put Echols down in the seventh, but Hopkins was deducted a point himself for holding behind the head in the ninth.
The end came one round later, when a flurry of unanswered Hopkins punches forced referee Tony Weeks' intervention.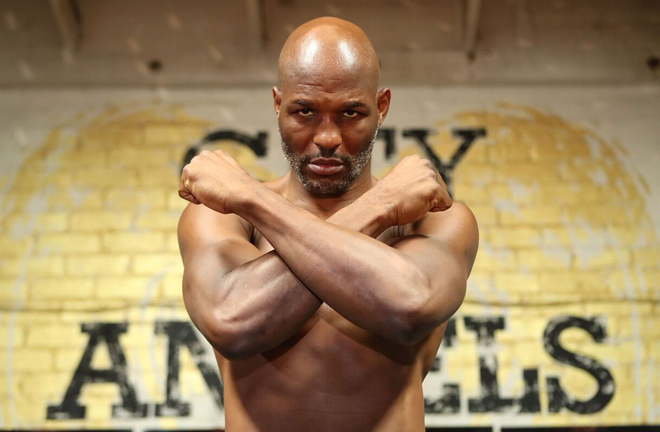 Defence Thirteen, Keith Holmes, 14th April 2001
Finally, the opportunity Bernard Hopkins had been waiting for arrived in 2001.
Following Felix Trinidad's arrival on the Middleweight scene, a four man tournament to crown a unified champion was arranged, with WBA champion William Joppy and WBC king Keith Holmes all involved.
Hopkins would start the event as the second favourite behind the prestigious talent of Trinidad.
Hopkins would first meet Holmes in the semi final at Madison Square Garden in New York, with the famous green belt the prize should the Philadelphian be successful.
Hopkins controlled the fight from the third round onwards, winning easily on all three judges' scorecards.
There were no knockdowns, but Hopkins dictated the action with a sustained body attack and rattled Holmes several times with punches to the head.
Hopkins complained before the fight that Holmes wore his trunks too high, and his concern proved to be valid. The fifth saw a point taken from Hopkins for a low blow, and on two other occasions, timeouts were given to Holmes after he complained of low blows.
"The guy had turtleneck trunks on," Hopkins said. "If a man brings a turtleneck into the ring, what are you going to do? Maybe one or two of the blows were low, but they weren't intentional. I couldn't let it bother my game plan."
Defence Fourteen, Felix Trinidad, 29th September 2001
One of Bernard Hopkins' career defining fights came at Madison Square Garden, just eighteen days after the 9/11 terrorist attacks on the World Trade Centre in New York.
At 36 years old, he would be facing Felix Trinidad for the WBC, IBF and WBA Middleweight crowns in a fight that was originally scheduled for the 15th September.
Puerto Rican genius Trinidad had annexed the WBA belt from William Joppy in his semi final with a fifth round stoppage success, and he went into his meeting with Hopkins as a warm betting favourite, which led Hopkins to place a $100,000 bet on himself to win the fight.
The $100K came from a sponsorship deal Hopkins had with online casino site Golden Palace. Hopkins even had the website displayed on his back for the fight.
During promotion for the bout, Hopkins caused huge controversy by throwing the Puerto Rican flag on the floor in press conferences in both New York and Puerto Rico, the latter conference leading to a riot in which Hopkins had to run to safety from a baying mob.
Come fight night, fans could barely believe what they were witnessing. Many expected Trinidad to dictate, and eventually stop Hopkins, but the fight played out in vintage Hopkins style, as he dominated the action, which was punctuated in the final round by a shuddering big right hand which floored the WBA champion.
As confusion reigned as to whether referee Steve Smoger had stopped the contest, Felix's father and trainer, Felix Senior entered the ring to crown Hopkins a three belt champion.
Hopkins' couldn't hide his delight post fight. "I think when it's all done, that Bernard Hopkins will be considered as one of the greatest Middleweights of all time" and he wasn't wrong.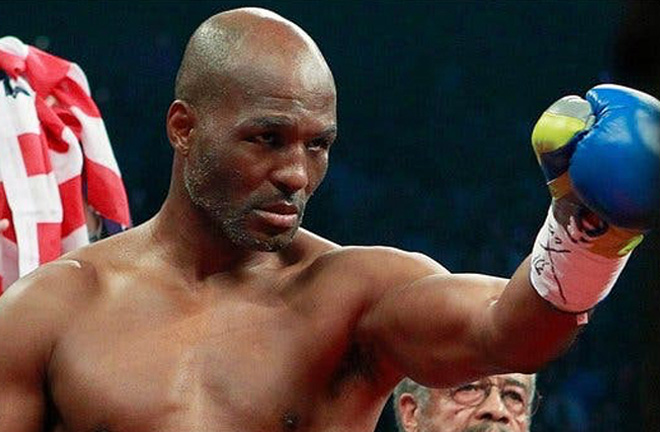 Defence Fifteen, Carl Daniels, 2nd February 2002
Defence number fifteen for Hopkins would see him surpass Argentine Middleweight great Carlos Monzon for the most World title defences in the 160 pound division.
In a hometown assignment in Reading, Pennsylvania, Hopkins would face Southpaw IBF number one contender Carl Daniels, a former WBA Champion at Super-Welterweight in an attempt to cement his legacy.
A rematch with Roy Jones Junior was supposedly on the horizon next for the undisputed champion, and he wasn't guilty of complacency in this one.
In another wonderful display of boxing skill, Hopkins thrashed Daniels for ten rounds, until the challengers' corner pulled their charge out of the line of fire after a sustained body shot assault in the session, which had been building up for round after round.
With the record secured, Hopkins' attention turned to Jones Junior yet again. "Whatever the public demands, they can have" said the champion.
The stumbling block would be money, with Jones now the established dominant Light-Heavyweight champion. Jones believed as he was the star attraction at 175lbs, he deserved the lion's share of the purse, and Hopkins wasn't playing ball.