List of the Most Famous Boxers of the 20th Century: The Best Boxers Ever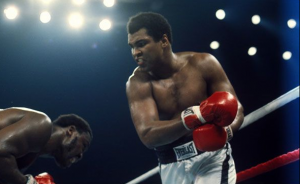 When fans and historians think about the most famous boxers of all-time, and the best boxers ever, a lot of names pop up. Hundreds of names in fact.  We wanted to provide our own comprehensive list and overview of all of the greats of the past. We're focusing in on the 20th century, with a small list of the most famous boxers from prior to that period. That also means that, by and large, active fighters were not included on the list, excluding the upper echelon who have already established their foothold in the history of the sport and amongst the best boxers ever.
Is this famous boxers list complete? NO! While we have scores of names below, we have undoubtedly missed dozens of others. Over time, we'll go back through and keep on adding more of the best boxers in history to our collection. To compile the list, we've included all of the fighters listed as the best boxers of their respective decades in our decade-by-decade boxing history overviews.
So that means you'll find about 10-20 boxers from each era. From there, we've added some more names that came to mind, but as mentioned, our list of the best boxers ever is in no way complete. Yet. In the mean-time, take a look below and get initiated to hundreds of the best and most famous boxers of all-time.


A | B | C | D | E | F | G | H | I | J | K | L | M | N | O | P | Q | R | S | T | U | V | W | X | Y | Z | Pre-20th Century
A
Muhammad Ali: Arguably not just the best heavyweight of all time, but also at the very top of the list of the best boxers ever in history, Muhammad Ali needs no introduction. He was at his physical peak in the 60s when he made his mark on the scene as Cassius Clay and won the title from Sonny Liston. But he had most of his best moments in the 70s, when he racked up wins against Frazier, Foreman, Norton, Shavers, Lyle, Quarry and others. Missed three and a half years of his athletic prime due to the fallout from his refusal to be drafted, but still has a grander resume than nearly any fighter in history. Participated in some of the biggest and most memorable fights ever, and is one of the most famous athletes and celebrities across the globe. Read More: Muhammad Ali record & timeline, and Muhammad Ali facts.
Lou Ambers: When Henry Armstrong won the Lightweight Title, he took it from Lou Ambers, which was no small feat. The 1930s was a talent-deep period for the 135 lbs division, and Ambers owned at least one win over every major figure of the day: Armstrong, Arizmendi, Davey Day and Tony Canzoneri (a three-division champ), plus bigger fighters like Fritzie Zivic.
Alexis Arguello: "The Explosive Thin Man" ranked 20th among The Ring's Top 100 Punchers. He reigned as featherweight and super featherweight champion from 1974 to 1980, and didn't really meet his match until the early 1980s, in the form of a younger, bigger man named Aaron Pryor. At his natural weight and in his prime, he was the stuff of legend. Ruled in three weight classes, defeated a host of legends and contemporaries along the way, including Alfredo Escalera, Bobby Chacon, Ruben Castillo, Rolando Navarette, Ruben Olivares, Cornelius Boza Edwards, Jose Luis Ramirez, Ray Mancini
Alberto "Baby" Arizmendi: The first Mexican to win a world championship, Arizmendi was a fearsome presence in the featherweight and lightweight divisions, and went 2-3 with Henry Armstrong.
Henry Armstrong: By capturing the Featherweight Title in 1937 and following that up by taking both the Lightweight and Welterweight Titles in 1938, Armstrong accomplished the enduring feat of reigning as Undisputed World Champion in three separate weight classes at the same time. Keeping the welterweight crown, he set a second enduring record of 18 title defenses, more than any other 147 lbs. champion. Widely regarded as one of the top 3 best boxers ever, if not holding down the number 1 position.
Abe Attell: "The Little Hebrew" was a featherweight champion with a record in title fights of 18-1-3 during his prime years. He won the title in 1903 and held onto it for most of the following decade, amassing a career record of 109 (39) – 17 – 23.
B
Iran Barkley: Up and down middleweight, who scored a handful of huge victories, including a from-the-brink knockout over Tommy Hearns.
Marco Antonio Barrera: One of the true Mexican greats, Barrera is a three-division champion from super bantamweight to super featherweight, and he bested rival Erik Morales in their trilogy, winning the last two fights (although many observers felt he won the first, and lost the second). A slew of other notable wins includes his domination of the undefeated Prince Naseem Hamed, and victories over Kennedy McKinney, Kevin Kelley and Johnny Tapia. Unfortunately served as Manny Pacquiao's first stepping stone to greatness, before everyone knew what he would become.
Carmen Basilio: Onion farmer began his career with little aplomb. Was 28-10-4 after losing to Billy Graham in 1952. Turned his career around by beating some leading welterweights, and then by winning the Welterweight Title with a 12th round knockout of champion Tony DeMarco in 1955. Shocked Sugar Ray Robinson in 1957 to win the Middleweight Title, before losing the rematch. Both bouts were the Fight of the Year.
Jose Becerra: Foremost bantamweight was a dominant fighter in the southwest, beating a slew of quality banties in California and Mexico, before annexing the world title by crushing respected champion Alphonse Halimi in 1959.
Wilfred Benitez: Known as "El Radar" for his intuitive ability to move, slip and weave out of the way of punches, Wilfred Benitez defeated WBA Junior Welterweight Champion Antonio Cervantes in 1976 at the tender age of 17 to become the youngest professional boxing champion in history. He then went on to win the WBC Welterweight Crown by beating Carlos Palomino in 1979, setting the stage for a showdown with a rising Sugar Ray Leonard later that year. What is often forgotten about that classic encounter is that it was Benitez, not Leonard, who was the established champion with the proven track record in 1979. That makes Benitez the great 140/147 lbs fighter of the late 1970s. Continued on in the 80s with highlights including a crushing knockout of Maurice Hope and decision over Roberto Duran.
Nigel Benn: Fearsome middleweight and super-middleweight title holder couldn't get past rival Chris Eubank, going 0-1-1 against him, but made 8 successful defenses of his WBC 168 lbs title. Unfortunately most remembered for his bout against Gerald McClellan, which resulted in McClellan's permanent brain injury, and overshadows much of his resume.
Nino Benvenuti: Likely the best Italian boxer in history, Benvenuti was a two division champion with a career nearly entirely fought in the 60s. A career record of 82 (35) – 7 – 1 includes a trilogy winning effort over all-timer Emile Griffith, and wins over Luis Manuel Rodriguez, countryman Sandro Mazzinghi and an undefeated Ki-Soo Kim.
Jack Britton: The Boxing Marvel Jack Britton was a slick and defensive fighter that thrived by outpointing and outlasting his opposition. He had an ongoing contest for championships with Kid Lewis that would be completely unheard of in the sport's more recent history. A three-time welterweight champion, Britton also split a pair of fights against Benny Leonard and finished his career at 217 (30) – 53 – 44.
Panama Al Brown: The first Hispanic world champion. Brown was an anomaly due to being a nearly 6-foot bantamweight with an amazing 76-inch reach—the same reach as Joe Louis and Max Schmeling. Despite giving up 100 pounds, Brown had a longer reach than heavyweight champions Joe Frazier, Mike Tyson, Jersey Joe Walcott, and Jack Johnson. One of the best boxers ever in the bantamweight division, and one of the division's first true greats.
Joe Brown: Lightweight champion reigned from 1956-1962. "Old Bones" made 7 defenses of the world title to end the decade as reigning champion.
Tommy Burns: Tommy Burns captured the heavyweight title from Marvin Hart in 1906 and then put up a 10-0-1 record in title defenses in the two plus years that followed, including a win and draw against Philadelphia Jack O'Brien, before he ran into a force known as Jack Johnson. Burns finished his career with a 46 (34) – 5 – 9 record.
C
Joe Calzaghe: Originally captured WBO super middleweight title from Chris Eubank in 1997, and proceeded to make 21 title defenses over the next decade, culminating in his career-destruction of Jeff Lacy, and his unification victory against the undefeated Mikkel Kessler. Defeated aged-legends Bernard Hopkins and Roy Jones Jr. in back-to-back fights at light heavyweight.
Hector Camacho: Vastly talented, but underachieving superstar was one of the more naturally gifted fighters of the 1980s and perhaps of all time. Undefeated in the 1980s as he circumnavigated some challengers. Somehow still fighting occasionally as recently as 2010.
Tony Canzoneri: Major attraction began laying the foundation of his great career toward the latter half of the 1920s. After two close title tries at bantamweight, moved up and captured the featherweight title. The heroic fighting machine defeated a dozen world champions and would later capture titles at 135 and 140.
Ruben Castillo: Fast California contender had the misfortune of having his prime take place at the same time as the glory years of Alexis Arguello, Salvador Sanchez, and Julio Cesar Chavez.
Marcel Cerdan: Cerdan was killed by a plane crash at the age of 33, abruptly ending the career of the best French boxing champion of all-time. A career record of 113 (66) – 4 ended with a 10th round stoppage loss to Jake LaMotta in 1949, for which a rematch was signed but never came to fruition. Prior to that, Cerdan defeated Tony Zale in the 1948 Ring Magazine Fight of the Year. Cerdan didn't lose a fight from 1942 until 1948, and when he did, he avenged it some six weeks later with a win.
Antonio Cervantes:  Cervantes' career wasn't perfect, as he struggled hard in a throwback-style career that saw him compile several losses through the late 1960s and early 1970s. Yet to imagine the 1970s junior welterweight picture without him would be impossible. His first reign ran from 1972 to 1976, and was ended by Wilfred Benitez. He got his title back after Benitez moved up in weight, and held it until 1980, when it was taken from him by Aaron Pryor. Cervantes was a good, consistent fighter who came out second best when faced with greatness, but through dogged determination and hard work placed his indelible stamp on the 1970s.
Bobby Chacon: Featherweight and super-featherweight tilist, his wars with Cornelius Boza Edwards and Bazooka Limon were heroic performances that made for high-drama on network TV. He fought anyone that was around, also including Ruben Olivares, Alexis Arguello and Danny Lopez.
Jeff Chandler: Hall of Fame bantamweight champion and excellent boxer-puncher. "Joltin' Jeff" reigned from 1980-1984.
Jung-Koo Chang: South Korean legend avenged his only defeat by beating Hilario Zapata for a 108-pound belt in 1983, reigning until 1989. Made 16 title defenses, while helping legitimize the junior flyweight division.
Ezzard Charles: "The Cincinnati Cobra" is often perceived as a good, but unspectacular heavyweight champion. That's like judging Mike Tyson by what he did in the 90s. Taking in the entire scope of Charles' career reveals one of the very best boxers ever, and one of the top light heavyweights of all-time. Charles had a thing for three peats, beating Jimmy Bivins, Archie Moore and Joey Maxim three times each. Oh yes, don't forget that he ended the title reign of Joe Louis and defeated Jersey Joe Walcott.
Julio Cesar Chavez: "The King of Mexican Boxing" is one of the best boxers ever. The super-legend began his reign by winning a title at 130 and defending it 9 times, including wins over Ruben Castillo, Juan La Porte and Roger Mayweather. Moved up to lightweight and got things rolling by demolishing Edwin Rosario for a title and defending it three times, beating Jose Luis Ramirez along the way. Grabbed his WBC 140 lbs belt by defeating Mayweather again, participated in his Fight of the Year clash against Meldrick Taylor, whipped his arch-rival Hector Camacho, and destroyed a trash-talking Greg Haugen in Mexico City before a staggering crowd of over 132,000 spectators.
Sot Chitalada: Chitalada was the dominant flyweight of the 1980s and an excellent fighter, capturing the WBC belt in just his 8th pro fight, and would go on to make over 10 defenses in two separate reigns.
Kid Chocolate: This Cuban learned to box the hard way, by watching old fight films and sparring with the likes of ex-heavyweight champ Jack Johnson. He captured the Junior Lightweight Title in 1931, the first champion of Cuba's illustrious boxing legacy. Like most of the best boxers ever of his time period, got in the ring with any and everyone.
Billy Conn: Conn's work as a light heavyweight standout began in the late 1930s, but in the 1940s he reached the highest levels of the sport. Weighing just 174 lbs, Conn challenged a 49-1 Joe Louis in 1941 and was handling the champion through 13 rounds until he was KO'd by his much larger opponent. Before rematching Louis, he defeated Tony Zale, and then, well past his prime, was KO'd by Louis in the eighth round of their second meeting in 1946.
Miguel Cotto: Cotto has captured titles in three weight divisions, from 140 to 154 lbs, defeating the likes of Ricardo Torres, Paulie Malignaggi, Carlos Quintana, Zab Judah, Shane Mosley and Yuri Foreman along the way. Couldn't handle the ferocious assaults of Manny Pacquiao and Antonio Margarito. One of the most famous boxers of the period, and a huge Puerto Rican attraction.
Donald Curry: Dominant run at the top was cut abruptly short, but at one time the "Lone Star Cobra" was at the top of the boxing world, and appeared as if he would go on to the one of the best boxers ever. In his prime at 147 lbs, defeated Marlon Starling twice, Milton McCrory and many others.
D
Oscar de La Hoya: Oscar de la Hoya was in all ways the Golden Boy of boxing, becoming one of the most famous boxers ever, and one of the sport's biggest attractions of all-time. After winning gold at the 1992 Barcelona Olympics, he became boxing's non-heavyweight cash cow with his mixture of good looks, charisma, rapier-like left jab and lightning bolt of a left hook. In the 90s alone, he would win world titles in four different weight divisions and beat a wheelbarrow full of former champs, current champs and Hall of Famers along the way. The decade ended with de la Hoya receiving his first loss at the hands of Felix Trinidad, a fight that many think de la Hoya won and remains controversial to this day. He would go on to score one of the most triumphant victories of his career in 2002, a stoppage win over rival Fernando Vargas. Many feel he also should have won his second fight with Shane Mosley, while perhaps instead losing his middleweight title fight to Felix Sturm.
Jack Dempsey: Dempsey is not only one of the most famous boxers ever, but the heavyweight champion as one of the world's biggest sporting stars, and all-purpose celebrities, period. He won a version of the heavyweight title in 1919 by brutally destroying Jess Willard, on his way to becoming one of the biggest stars to ever perform in the squared circle. The Manassa Mauler was revered for his power and toughness, with 50 KO wins amongst 65 career victories. His fights became major pillars of the lore of the, including the crazy brawl with Luis Firpo and the "long count" fight with Gene Tunney. Dempsey defended against Billy Miske, in an effort to help his friend who was suffering with Bright's disease. His title defense win over Tommy Gibbons nearly bankrupted the city of Shelby, Montana. The image of Dempsey in tow with his manager and promoter on a train with suitcases of cash leaving Shelby in tatters is one of the more iconic boxing tales. Came back after the Tunney loss and knocked future heavyweight champion Jack Sharkey out cold as Sharkey complained to the referee about a low blow. Despite being a sometimes dormant champion, his fights were some of the most unforgettable in boxing history.
Roberto Duran: Many consider Roberto Duran the greatest lightweight of all time, and one of the best boxers ever, as he climbed the scale against larger opponents and gave it his best. It was his lightweight title reign though where the furious Panamanian truly earned his moniker as "The Hands of Stone." He was less dominant as he moved up in weight, but remained a major factor throughout the 1980s as he faced the other legends of his time. First win over Sugar Ray Leonard was perhaps the biggest victory of the entire decade for any fighter. Written off many times, only to come back with gusto on nearly each occasion and score another great win.
E
Flash Elorde: Gabriel "Flash" Elorde is one of the best Filipino boxers of all-time. His career spanned the 130-135 lb waters, and included two very tough, 14th round stoppage losses to Carlos Ortiz. But before and in between those losses came an 11-0 stretch in world title fights. He first won the world super featherweight title from Harold Gomes in March of 1960, after an unsuccessful featherweight bid against Sanny Sadler in 1956.
Sixto Escobar: The first Puerto Rican to win a world championship, Escobar reigned as Bantamweight Champion from 1935 to 1937, lost the title to Harry Jeffra, and then won it back for a second year and a half-long reign in 1938 and 1939.
Chris Eubank: Boxing in the 1990s was the Golden Age of British middleweights, with multiple world class contenders duking it out with each other and crossing the sea to give their American and European competitors the odd bloody nose. Of this class of middleweights, the best was unquestionably Chris Eubank. As he was so often fond of saying, Eubank was "Simply the Best." Reigned as WBO middleweight and super-middleweight champion.
F
Jeff Fenech: Unique and skilled pressure fighter won titles in 3 weight classes. Troubled by hand problems, but still a lighter-weight phenomenon for several years. One of Australia's greatest fighters.
Bob Foster: The light heavyweight champion from 1968 to 1974 after knocking out Dick Tiger in 4 rounds, Bob Foster was a lanky, hard-punching knockout artist who stands as a contender for the title of greatest 175 lbs boxer of all time. Unlike the other fighters who contend for that status, Foster did not do very well in his many forays into the heavyweight ranks. However, unlike the others, he was giving up between 30 and 40 lbs and facing some of the best heavyweights ever, like Muhammad Ali and Joe Frazier. Pure dynamite power in his fists.
George Foreman: Began his career as one of the most menacing fighters in the history of the sport. Destroyed Joe Frazier for the heavyweight title, destroyed Ken Norton and seemed unbeatable when Muhammad Ali rope-a-dope'd him into defeat. Never fully recovered from that fight mentally until a 10 year absence from the sport and religious revival. Came back as a barnstormer, worked his way up the ranks and finally recaptured the title by knocking Michael Moorer out in 1994, becoming the oldest champion in the history of the sport.
Vernon Forrest: Vernon Forrest may unfortunately be remembered more for what he didn't accomplish, and more for the tragic end to his life, than for his great boxing skills. Finally got his shot at a major fighter when he faced former amateur-rival Shane Mosley, then routed him and beat him a second time for good measure. Ongoing shoulder and other injuries saw him miss several years of action, but was enjoying a late-career resurgence and a stint as junior middleweight champion when he was killed.
Joe Frazier: Often overshadowed by Ali, people tend to forget what a great heavyweight "Smokin" Joe really was. He unified the world title in 1970, having defended the New York version four times already, including a Fight of the Year against Jerry Quarry. He went on to five more defenses, including his victory of Ali. That title reign alone makes him the #2 heavyweight in what was the Golden Age of the heavyweight division. Was all-wrong size and style wise for George Foreman, but one of the most best boxers ever in the heavyweight ranks without a doubt.
Gene Fullmer: Utah strongman was at the head of the class at middleweight in the late 50s. Fought Sugar Ray Robinson four times, winning twice and losing only once. Scored a pair of stoppages over Carmen Basilio. Their 1959 war was Fight of the Year. Fought a string of top names in the 60s to close out his career, and scored solid wins over Benny Paret and Florentino Fernandez in the process.
G
Khaosai Galaxy: A truly unique and super fighter. Huge and muscular upper-body, with spindly legs, Galaxy lost his 7th pro fight, only to go 43-0 (38 KOs) for the remainder of his career. Held a belt at 115 pounds from 1984-91, becoming probably the best boxer ever in the history of the division.
Joe Gans: The first African American fighter to hold a prominent boxing title, Joe Gans won the lightweight strap in 1902, and later won the welterweight title. The majority of his work was in the 135 lbs division however, where he made 14 successful title defenses. The "Old Master" finished with a career record of 151 (96) – 12 – 18.
Arturo Gatti: The Blood and Guts Warrior met a tragic end outside of the ring, and ironically inside the ring he was a fighter who would never succumb never how dire the situation appeared. May never be mistaken as a great fighter, nonetheless was a two-division titleholder and he's one of the most famous boxers and most-beloved fighters in history, as he captivated audiences with his memorable bouts, including the iconic trilogy with Micky Ward.
Kid Gavilan: Fought absolutely everybody. There weren't many more demanding boxing careers than that of the legendary Cuban welterweight champion. Popularized the famous "bolo" punch. Among the greats he defeated in the 50s were Billy Graham (thrice), Johnny Bratton (twice), Gil Turner, Carmen Basilio, and Johnny Saxton. Miraculously, never stopped in 143 bouts.
Wilfredo Gomez: The first dominant super bantamweight in history, he came out on the wrong side of a superfight with Salvador Sanchez in 1981, but returned with a rousing 14th-round stoppage over bantamweight great Lupe Pintor in 1982. Beat Juan LaPorte for a featherweight belt, before getting knocked out by Azumah Nelson, and rebounding with a 130 lbs title win over Rocky Lockridge. Made 17 successful title defenses at super bantamweight, including a 5th round TKO over a 52-0 Carlos Zarate.
Rocky Graziano: Depicted by Paul Newman in the 1956 movie Somebody Up There Likes Me (one of the best boxing movies of all-time) Graziano only held the title in the midst of his three fight trilogy with Zale, but he was a fight fan's and working class favorite, all grit and toughness, with 52 KOs in his 67 wins. Graziano was in the three straight Fights of the Year, which made the Graziano-Zale tandem involved in four straight Fight of the Year battles.
Harry Greb: The Pittsburgh Windmill, remembered for fighting with one eye blinded in the latter stages of his career and boxing so often he didn't train, he just continually fought, Harry Greb had one of the more fantastic boxing careers in all of the sport's history. He fought 300 times on record, with an unknown number of additional bouts off of the books, compiling a 160-20-17 record. He defeated fighters such as Gene Tunney, Battling Levinsky, Tommy Gibbons and Tommy Loughran amongst scores of others.
Emile Griffith: The three division world champion is not only one of the best boxers ever, he is likely one of the most underrated fighters of all-time, thanks in part to the tragic ending to his trilogy against Benny Paret. Griffith was a fantastic technician with a fierce fighting spirit, and he fought a string of top quality fighters and Hall of Famers that outdoes the resumes of most of boxing's best. First winning the welterweight title from Paret in 1961, he fought trilogies against Nino Benvenuti (lost 1-2) and Luis Manuel Rodriguez (won 2-1), defeated Dick Tiger, and beat Joey Archer twice, amongst other action.
Yoko Gushiken: Won an 108 lbs title in his 9th pro fight, and defended it successfully 13 times before finally facing defeat. He helped bring some credibility to the junior flyweight division as its first standout champion.
H
Marvin Hagler: Simply one of the very few greatest middleweights of all time. Became more of a slugger toward the end of his reign, but began the 80s as a diverse boxer-puncher. Reigned as undisputed champion from 1980-1987. His win over Thomas Hearns was one of the most inspiring victories of this period. Provided stability in one of boxing's glamour divisions. An exciting and dominant champion, and one of the best boxers ever. 13 successful middleweight title defenses, with wins over Vito Antuofermo, Mustafa Hamsho and John Mugabi amongst them.
Naseem Hamed: "The Prince" plowed his way through the featherweight division in the 1990s, and with his elaborate ring entries and cocksure ways, carried a bathtub full of money to the lower weight classes to boot. If you compare the financing available for fights at 126 lbs before and after Hamed, it becomes pretty clear that without this man's presence, names like Erik Morales, Marco Antonio Barrera and even Manny Pacquiao would not be nearly as important as they are today. Although some consider him overrated and Hamed's style certainly had flaws, his mixture of speed, reflexes and mule-kick power made him a formidable presence until he simply lost interest in the game and started sliding.
Fighting Harada: Known the world over as Fighting Harada, Masahiko Harada was a two-division champion at flyweight and bantamweight. He took home the bantamweight title from an undefeated Eder Jofre in 1965, and then beat him again in one of his four successful title defenses. He previously won the flyweight title in 1962.
Ricky Hatton: One of the most famous boxers from Britain to cross the pond, the Hitman burst onto the world scene when he beat up Kostya Tszyu and took his title. Got dominated by Floyd Mayweather and brutally stopped by Manny Pacquiao in two rounds, but nonetheless was arguably  the best 140 lbs fighter in the world during his title reign.
Thomas Hearns: Unusually tall for a welterweight, Hearns captivated the public with his knockout over the feared Pipino Cuevas. Lost his 2 biggest fights against Leonard and Hagler, but his highlights are plentiful. His one-punch KO of Roberto Duran is one of the more stunning and brutal performances of the decade. Also beat Wilfred Benitez and countless other good fighters. Went on to success in a number of weight classes, and one of the more unique and formidable specimens in boxing history, with his size, power and skill.
Larry Holmes: Provided stability in the post-Ali era, eventually emerging from the shadow of "The Greatest" to become one of the best heavyweights of all time. A dominant champion with 20 defenses and a jab that deserves its own wing in the Hall of Fame. Won his first 48 bouts.
Evander Holyfield: Holyfield began his career by cleaning out the cruiserweight division and becoming the division's best and most dominant champion. Became one of the two stand-outs of the Silver Age of the Heavyweight Division. Originally derided as a "blown-up cruiserweight," Holyfield struggled hard at first to earn respect as a heavyweight, let alone chase down Mike Tyson and finally get him in the ring. He became the first man to win the heavyweight title three times, participated in some of the classic fights of the division's recent history, and eventually became one of two men from his generation of big men to withstand the test of time. He truly was "The Real Deal."
Bernard Hopkins: The ageless wonder, Hopkins is still fighting on at the age of 46, and as of the time of this writing, failed in his bid to become the oldest champion in the history of the sport thanks to questionable scorecards, with a pending rematch coming against Jean Pascal. If you only counted his light heavyweight run, he'd still be a great fighter, with wins over Antonio Tarver, Winky Wright and Kelly Pavlik. Of course, that overlooks a small chapter of his career, you know, the one where he put together 20 middleweight title defenses, stopped a 40-0 Felix Trinidad, defeated Oscar de La Hoya, a 32-0 Glen Johnson, John David Jackson and many other notables.
I
–
J
Julian Jackson: One of the hardest punchers of all time. 1989 demolition of Terry Norris underscored his numbing power. Two-division champion was ironically done in by a somewhat weak chin, being knocked out by Gerald McClellan twice, and Mike McCallum.
James J. Jeffries: Jeffries took home the heavyweight title from Bob Fitzsimmons in 1899, and then made some 7 successful defenses of his championship as the 20th century began, including twice turning back James J. Corbett and defeating Fitzsimmons in a rematch before retiring as champion. In perhaps the most racially charged boxing match ever held, Jeffries failed in his return from retirement to dethrone Jack Johnson, being overwhelmed and dominated until being stopped in the 15th round.
Harold Johnson: Before he became recognized as a champion in the 60s, he already had wins over names like Archie Moore, Bob Satterfield, Nino Valdez, and Ezzard Charles. He then scored several title defenses including wins over Eddie Machen and Doug Jones, before losing his belts to Willie Pastrano.
Jack Johnson: A polarizing figure if there ever was one, Jack Johnson was larger than life and was the first black heavyweight champion, capturing the title in 1908 via decision over Tommy Burns. During his career he defeated Sam Langford, Tommy Burns, James Jeffries and Stanley Ketchel amongst others, and finished his career with a 68 (35) – 12- 10 record. Way ahead of the curve in terms of boxing skill and athleticism for his time, and unfortunately caught up in an era where he could not merely be one of the best and most famous boxers of his time, but instead was made to be a villain, although he didn't necessarily help his own cause in that regard.
Eder Jofre: In 78 fights, Eder "The Golden Bantam" Jofre lost only twice. The two losses, both within a three fight stretch, were both at the hands of Fighting Harada via very close decisions. Prior to those losses, Jofre was 9-0 in world title fights at bantamweight, beginning with his first major title win in November of 1960 against Eloy Sanchez. Jofre later would win a title at featherweight in  1973.
Mark Johnson: "Too Sharp" was the best of the best at flyweight in the late 1990s. Made 7 successful title defenses before moving up to super flyweight and enjoying two separate, but shorter, title reigns, including a championship win over an undefeated Fernando Montiel.
Roy Jones, Jr.: The record of Roy Jones, Jr. remains controversial, for after beating Bernard Hopkins, "Sugar Boy" Malinga and James Toney in the early 1990s, Jones consciously avoided showdowns with dangerous opponents. His cherry picking have led many to question if Jones was really ever that good, but they shouldn't. As a middleweight and super middleweight, Jones was a frightening symphony of power and grace that would have destroyed any available opponent in the 1990s. Talents like those propelled him through clashes with bigger (albeit less able) men from 175 lbs to heavyweight. If he had retired after his heavyweight title winning effort against John Ruiz, prior to the disastrous knockouts which followed, his legacy as one of the best boxers ever would be much more intact.
K
Sumbu Kalambay: Classy middleweight was the first man to defeat Mike McCallum and was one of the best during his era. Also beat Herol Graham and Iran Barkley before losing via 1st round KO to Michael Nunn, and dropping a rematch decision to McCallum.
Vitali Klitschko: No one would ever argue that Vitali Klitschko had a pretty or aesthetic boxing style, but he does boast one of the highest knockout percentages of all-time. At the time of this writing, he had 38 KO wins amongst 41 victories and 43 total fights. Current reign as WBC heavyweight champion has gone on for 7 title defenses, but still best remembered for his loss to Lennox Lewis, where a brutally gory cut ended his evening while he was giving the champion a run for his money.
Wladimir Klitschko: Say what you will about Wlad, but it's 10 straight title fight wins at heavyweight. He might not be ruling over a good era in the division – it's a terrible period for the heavies – but he is ruling, dominantly, nonetheless. History may look back more kindly on Klitschko than the contemporary fans and analysts do. Made 5 successful title defenses in his first era as titleholder.
L
Jake LaMotta: Best remembered from DeNiro's depiction in Raging Bull, and his epic six encounters with one of the best boxers ever in Sugar Ray Robinson, LaMotta had one of the sturdiest chins in boxing history, and as much grit and toughness as anyone else. He lost his saga to Robinson, but went 3-1 against Fritzie Zivic and 3-0 against George Kochan. He finally ended up winning the middleweight title against Marcel Cerdan in 1949, earning a TKO 10 victory when Cerdan's corner threw in the towel. Cerdan had been suffering from a separated left shoulder during the bout, however. Of course, after his career he also infamously admitted to throwing the a 1947 fight to Billy Fox, although if you saw the bout, no real admission would have been needed.
Sam Langford: "The Boston Tar Baby" is recognized unanimously as the one of the best boxers ever, if not the single best boxer in history, to never win a major world title. That deficit in his resume is to no fault of his own, instead, he was largely frozen out of the title picture because of his race and his amazing skill set. Instead, he fought for the Mexico heavyweight title, the "colored" heavyweight title and more, making his mark against fighters like Harry Wills, whom he fought on 17 occasions. Langford started boxing around the lightweight waters, and defeated champion Joe Gans in a non-title bout, before battling in the light heavy and heavyweight ranks for much of the end of his career. His final career record was 206 (129) – 48 – 55.
Benny Leonard: Widely recognized as one of the best Jewish boxers of all-time, Leonard was a speedster and superb tactician who began professionally fighting at the age of 15 in 1911. A career record of 183 (70) – 19 – 11 extends all the way through 1932, but he won the lightweight title in 1917 and challenged for the welterweight title the next year. Highly clever and skilled, Leonard was virtually untouchable as lightweight champion, reigning from 1917-1924 without ever having been beaten as a lightweight. Merely had one disqualification loss from 1912-1932.
Ray Leonard: "Sugar Ray" the second certainly would go on to make the first proud. Probably compiled the most compelling resume of anyone in the 80s, with wins over a 72-1 Duran, 33-0 Hearns, 38-0-1 Wilfred Benitez, and 62-2-2 Hagler—3 surefire first-ballot Hall of Famers. The marquee fighter of the decade, and one of the most famous boxers in history, took on the best, and beat them all. His turnaround in the fight against Hearns to hurt and then finish The Hitman remains one of the great performances in the history of the sport, on its grandest stage.
John Henry Lewis: Lewis was a fast, powerful fighter who was the stand-out light heavyweight in an era that is widely considered one of the best for the 175 lbs. division. He reigned as light heavyweight champion for three years, and like many light heavies of the day, he fought and beat ranked heavyweight contenders who outweighed him by as much as 25 lbs.
Lennox Lewis: Lewis shocked the world with his demolition of Razor Rudduck, then thought of as the #2 or #3 heavyweight in the world, on Halloween night in 1992. Although his 1990s record was marred by a questionable stoppage at the hands of Oliver McCall, by the end of the period he was the last man standing from his generation. Riddick Bowe ducked him and he beat just about everybody else worth fighting. He also avenged both of his losses, to McCall, and later to Hasim Rahman. The "Draw" against Evander Holyfield in their first fight was a sham if there ever was one.
Ted (Kid) Lewis: Kid Lewis, another of the prominent Jewish champions who dominated boxing in the early 20th century, was a welterweight hailing from London. He captured the title in 1915 from Jack Britton, a man he fought 20 times in his career, and defended it on many occasions before giving it back and exchanging it with Britton. Britton won the last three encounters, all welterweight title defenses. Lewis finished his career battling it out against larger men at light heavyweight, and ended up with a 232 (80) 44 – 24 record.
Sonny Liston: In just over five months in 1960 before Sonny Liston became heavyweight champion, he knocked out Cleveland Williams, knocked out Zora Folley and beat contenders Eddie Machen and Roy Harris. Five months. He then detonated Floyd Patterson to win the heavyweight championship, knocking him out in the first round, twice. Then that loud mouth Muhammad Ali had to go and screw things up.
Duilio Loi: Unsung Italian junior welterweight lost only 3 of 126 career fights and was never stopped. He took two of three fights from the great Carlos Ortiz, and he actually won his last bout, a title-winning effort against Eddie Perkins.
Danny Lopez: "Little Red" was a fierce featherweight champion in the late 70s. Scored 39 KOs in his 42 wins and made 8 successful defenses of his WBC title, including a 15th round knockout win in the 1979 fight of the year against Mike Ayala. Then lost twice back-to-back against Salvador Sanchez, although it was by no means easy work for the meteorically rising Sanchez, who was just 20-years-old during their first encounter.
Ricardo Lopez: Ricardo Lopez won the WBC Strawweight Title in October 1990. By the time the decade was done, Lopez had defended his championship in that weight class 22 times and moved up to Light Flyweight to capture the IBF crown there, starting a second reign as champion. He reigned as champion for almost the entire decade, fighting a host of worthy opponents from Japan, Thailand, Korea, Colombia, Nicaragua, his native Mexico and elsewhere. Lopez would ultimately tie Joe Louis for most successful title defense and retire as one of the very few undefeated world champions.
Tommy Loughran: Light heavyweight great won a decision over Harry Greb at age 20 in 1923. Fought a ton of great fighters, winning some and losing some, until hitting his stride in the second half of the decade, winning 31 straight against the likes of Georges Carpentier, Jimmy Delaney, Young Stribling, Mike McTigue, Jimmy Slattery, Mickey Walker, and Jimmy Braddock. Loughran was a very technical and advanced boxing study. Defeated 3 Heavyweight Champions.
Joe Louis: Louis captured the world heavyweight title in June 1937, bringing to an end a period of revolving championships. Prior to even capturing the championship, Louis had already defeated everyone worth fighting in the mid-1930s. After capturing it, he went on to avenge his sole loss to Max Schmeling and knock off any rising contenders who crossed his path. Joe Louis's fearsome reputation as a long-reigning champion and as one of the deadliest finishers in boxing history was cemented in this period, and today he is routinely ranked as either the #1 or the #2 heavyweight of all-time, one of the best boxers ever in any weight class, and certainly is one of the most famous boxers of all-time as well. Louis wasn't just a heavyweight champion, of course, he was also a cultural icon.
M
Ray Mancini: "Boom Boom" rose to become one of the most famous boxers of his period, becoming lightweight champion in 1982. Had already beaten Jose Luis Ramirez and lost in a wild battle to Alexis Arguello by that time. Made 4 successful title defenses, including his tragic win over Deuk-Koo Kim, which resulted in Kim's death, and precipitated the change from 15 rounds to 12 rounds for championship bouts.
Rocky Marciano: The only undefeated heavyweight champion of all time, Marciano was a vicious puncher and a fan-favorite. His lack of coordination, miniscule 67-inch reach (1 inch more than tiny flyweight legend Jimmy Wilde), and lack of boxing skill should make you wonder how in the world he ever became heavyweight champion. Depended on power, stamina, and legendary willpower. Passionately heaved himself into opponents and overwhelmed them, many of whom surpassed him by light years in the talent category. Quite possibly the most fearsome fighting force in the history of boxing at under 190 pounds.
Juan Manuel Marquez: Went underappreciated for a long time at the start of his career, while Mexican contemporaries Erik Morales and Marco Antonio Barrera helped to make each other famous. Eventually won a featherweight title and defended it four times, including the infamous draw against Manny Pacquiao, where he was knocked down three times in the first round. Terrible career management led him to Indonesia where he lost that title to Chris John, but switched styles to become more aggressive, captured a title at 130 lbs, lost to Pacquiao, and then became the premiere lightweight titlist of his time, defeating Juan Diaz twice, Joel Casamayor and Michael Katsidis.
Rafael Marquez: Starting off your career at the top by twice defeating Mark Johnson wasn't a bad way to get started. Would then win the IBF bantamweight title from Tim Austin and defend the belt 7 times before moving up to super bantamweight and getting into his epic four-fight series against Israel Vazquez.
Floyd Mayweather: Mayweather has his detractors but his track record dating back to his start as a professional fighter in the super featherweight division is unimpeachable. Won his first title at 130 lbs by defeating Genaro Hernandez and reeled off 8 title defenses, including an emphatic destruction of an undefeated Diego Corrales. Moved up to lightweight and controversially beat Jose Luis Castillo, but rematched him and won much more decisively. Would go on to win titles at 140-154 lbs, defeating the likes of Zab Judah, Oscar De La Hoya, Ricky Hatton, Juan Manuel Marquez and Shane Mosley along the way. May yet turn around the latter portion of his career by fighting Manny Pacquiao.
Mike McCallum: "The Bodysnatcher" was one of the finest of his era, but despite his status amongst the best boxers ever for his period, alongside the likes of Ray Leonard, Thomas Hearns and Marvin Hagler, never got the chance to meet them in the ring and never reached their level of acclaim. His style combined old-school craft and unparalleled bodypunching ability to win his first 32 fights. Scored huge wins in the 80s over such luminaries as Julian Jackson, Donald Curry, and Herol Graham. Success continued into the early 90s with three more middleweight title defenses, including over Sumbu Kalambay, and a brief title stint as WBC 175 lbs champ, beating the likes of Jeff Harding.
Gerald McClellan: G-Man went from ferocious puncher and talented titlist, holding the world in the palm of his hands, or within the grip of his glove, to tragic figure and warning-story for the fight game in the span of one night. That was of course his loss to Nigel Benn, but prior to that he had twice knocked out Julian Jackson as WBC middleweight champion, and had also knocked out John Mugabi.
Barry McGuigan: Exciting featherweight champion made his bones by beating the long-reigning Eusebio Pedroza and was a popular and exciting attraction during his brief stay at the top.
Brian Mitchell: Hall of Fame junior lightweight titlist was penalized for being a white South African, but his ability was unmistakable. Very workmanlike champion was an excellent bodypuncher. Had only one loss, later avenged, in 49 fights, and it occurred before he reached his pinnacle. Made over a dozen successful title defenses at 130 lbs.
Carlos Monzon: Winning the middleweight crown from Nino Benvenuti in 1970, "Shotgun" Monzon beat a host of contenders and reigned for seven long years. His passionate, chaotic lifestyle contributed as much to his fame as his long string of victories, as he partied across Europe with his Argentine swagger, smacking around paparazzi and Italian fashion models alike. One of the best boxers ever in the middleweight division.
Archie Moore: Archie Moore's career, spanning pieces of four different decades, is an epic saga of boxing. Moore, the Old Mongoose, had a career record of 185 (131) – 23 – 11, and was completely adaptable in the ring, displaying amazing boxing IQ. He toiled away for decades, literally, before getting his rightful opportunity to win the light heavyweight title, finally getting his shot after 160 fights at age 39 in 1952. Reigned throughout the entire decade to follow, becoming the de facto #1 light heavyweight of all time.
Erik Morales: El Terrible displayed a combination of warrior mentality, boxing skill and offensive ability that has rarely been seen in the ring. Three-division champion lost his trilogies to Marco Antonio Barrera and Manny Pacquiao, but as of the time of this writing, holds the distinction as being the last man to beat Pacquiao. Made 10 successful defenses of his super bantamweight title, enjoyed two reigns at featherweight, and still had enough in the tank to turn back Jesus Chavez, Carlos Hernandez and Pacquiao, in 130 lbs title fights.
Shane Mosley: The win over Oscar De La Hoya, as he jumped from lightweight to welterweight to face his rival, is the crowning achievement for Sugar Shane. But he was sweetest at lightweight, where his blazing speed was mixed with concussive power and brilliant skill. Went tumbling down from four losses in six fights, two to Vernon Forrest and two to Winky Wright, but kept banging away until crowning achievement #2, recapturing the welterweight title a decade later by unceremoniously dethroning Antonio Margarito.
Saensak Muangsuring: In 1975, this Thai boxer set a peculiar record that continues to stand to this day. After only two professional fights as a boxer, he challenged for and won the WBC Junior Welterweight Title. In winning a world title in only his third professional fight, Saensak Muangsuring set the record for the quickest rise to a world title in history, and this was in an era when boxing had only the WBC and WBA belts!
Matthew Saad Muhammad: Impossible to really tell how many fans this Hall of Fame light heavyweight champion brought to the sport with his network-televised thrillers in the early part of the decade. His 1980 war against Yaqui Lopez, won by Saad on a 14th-round KO, was one of the best fights of the decade. Made 8 successful defenses after winning his WBC strap from Marvin Johnson, before succumbing twice to Dwight Muhammad Qawi and entering a tailspin for the rest of his career.
N
Azumah Nelson: Gave Salvador Sanchez all he could handle in only his 14th fight. Went on to stop a fading Wilfredo Gomez in 1984 for a belt at 126, before snagging a title at 130 in 1988. Finished the decade 32-1 and as one of the best fighters in the sport. The first of many top-flight, famous boxers to hail from Ghana. Title runs at featherweight and super featherweight were both exceptional.
Michael Nunn: Yet another fighter in the long line of 80s mega-talents who were sidetracked by self-sabotage. Certainly had the talent to be one of the best boxers ever and one of the all-time great middleweights, but was still the dominant force during the late-80s middleweight revival. Originally won his IBF middleweight strap over an undefeated Frank Tate, and made 5 defenses including wins over Sumbu Kalambay, Iran Barkley, Marlon Starling and Donald Curry, before blowing a wide lead in a fight against James Toney and losing by KO. Would go on to enjoy a second title reign, this time as WBA 168 lbs champ.
O
Ruben Olivares: Olivares had stints as bantamweight and featherweight champion in the early to mid 70s, forging ongoing rivalries with the likes of Bobby Chacon, Alexis Arguello and the rest of the era's top fighters.  Despite clearly being past his best, had enough left to knock out a young Jose Luis Ramirez in two rounds in 1978.
Carlos Ortiz: The two-division champion is best known for his work at lightweight. He captured the lightweight title in 1962 from the great Joe Brown, then held onto it for much of the next six years, twice defeating contemporaries Flash Elorde and Ismael Laguna, and fighting to a draw against Nicolino Locche.
P
Manny Pacquiao: The only eight-division champion in history, Pacquiao is undoubtedly one of the best boxers ever. He captivated the public, particularly in his native Philippines, in such a way that he is on the short list for the most famous boxers in history as well, right alongside the likes of Muhammad Ali and Jack Dempsey. Marco Antonio Barrera, Juan Manuel Marquez, Erik Morales, Miguel Cotto, Ricky Hatton… the list goes on and on. Got better and more complete as he moved up in weight from featherweight through junior middleweight under the tutelage of Freddie Roach.
Jorge Paez: Popular featherweight titlist was one of the more comedic and theatrical performers of all time and a pretty darned good fighter to boot.
Floyd Patterson: 1952 Olympic Gold Medalist started off at light heavyweight, before blossoming into the signature heavyweight of the last half of the 50s. Destroyed Archie Moore for the vacant title at 21 years of age, stringing together 4 defenses before Ingemar Johansson shocked him in 1959, exposing Patterson's iffy chin with a 7-knockdown TKO in the 3rd round. It was a signal of bad things to come against Sonny Liston, after he regained his title.
Eusebio Pedroza: Mega-talented featherweight champion had an amazing string of successful title fights, racking up some 19 defenses in the late 70s and early 80s. Turned back the likes of Ruben Olivares, Rocky Lockridge and Juan La Porte in the process, before eventually losing his title in 1985 to Barry McGuigan.
Willie Pep: Now synonymous with defensive mastery and sound, technical boxing, Willie Pep famously won a round without throwing a punch. Amassing a career record of 229 (65) – 11 – 1, he won the featherweight world title against Chalky Wright in 1942 and defended it a number of times before eventually losing it at the hands of his power-punching nemesis, Sandy Saddler, in 1948. He won the title back from Saddler in 1949 and defended it twice more before losing it back to Saddler again in 1950. Before his first fight with Saddler, Pep's record stood at 134-1-1.
Pascual Perez: 4'11" fireplug was one of the greatest flyweights of all time. Olympic Gold Medalist ran off to a 51-0-1 record to begin his legendary pro career. Reigned from 1954-1960, beating the best flyweights from Europe, Asia, and South America.
Lupe Pintor: Top bantamweight who established himself in the 70s by beating Carlos Zarate for the WBC bantamweight belt. Continued his dominance into the 80s with a series of defenses, before a car accident, and Wilfredo Gomez, slowed his progress.
Aaron Pryor: Though cocaine would eventually claim this immense talent, he still accomplished an awful lot. His victory over Alexis Arguello in '82 was the fight of the decade. Largely responsible for making the 140-pound class a marquee division. A compelling talent, and another one of the 80s greats who could have gone on to be one of the best boxers ever but instead took the lead in destroying his own career.
Q
Dwight Muhammad Qawi: The 5'6" light heavyweight wreaked havoc on this division, despite getting off to a late start due to a stint in prison. Twice stopped Matthew Saad Muhammad at 175 lbs, before losing to Spinks. Spent the latter half of the 80s as one of the best cruiserweights in the world before losing twice to some young hotshot named Evander Holyfield.
Ike Quartey: Bazooka continued the tradition of great, famous boxers hailing from Ghana, becoming a prominent member of the compelling and talent-rich mid 90s welterweight scene. Went 6-0-1 in title defenses before losing to an undefeated Oscar De La Hoya.
R
Jose Luis Ramirez: Knocked a peak Arguello down in a title try at just 21-years-old. 4th-round TKO over an undefeated Edwin Rosario for the WBC Lightweight crown was biggest win, not counting the gift decision over Whitaker. Fought everyone in a throwback career that saw him compile an astonishing 102-9 record, with 82 knockout wins.
Sugar Ray Robinson: Typically ranked as not merely one of the best boxers ever, but as the single best pound for pound fighter of all-time, the original Sugar Ray remains the sweetest. Robinson began his career in 1940 and won the welterweight title in 1946, but not before beginning on his multi-fight odyssey with Jake LaMotta, and dispatching of an old Henry Armstrong. He defeated Kid Gavilan twice in the 40s, notched two wins over Fritzie Zivic and had a score of other notable fights and wins while losing only once in that ten year span. He started competing at middleweight as the 1950s began and managed to add a mind-numbing amount of quality wins on his growing resume, including winning the Middleweight Title an incredible five times.
Gilberto Roman: Immensely skilled boxer and one of the best 115-pounders of all time. Had two successful and lengthy stints as WBC super flyweight champion.
Edwin Rosario: One of the hardest-hitting lightweights of all time. Productive period in the 1980s included title fight wins over Jose Luis Ramirez, Howard Davis, Jr., Frankie Randall, Livingstone Bramble, and Juan Nazario.
Barney Ross: In a modern context, a boxer who was both a Jew and a card-carrying Marxist might seem comical, but in the 1930s a guy like Barney Ross was almost unremarkable. One of the more famous boxers of his period, and one of the best boxers ever in and around lightweight, Ross had immense boxing prowess. He captured the 135, 140 and 147 lbs titles, making him only the third man in boxing history to win championships in three separate weight classes. (Unlike pseudo-contemporary Henry Armstrong, they were not all held at the same time). He was a smart, rugged fighter with the skills and stamina to outlast just about anyone.
S
Sandy Saddler: Saddler's title shot finally came in 1948, but by then he was already a well established, power-punching dynamo, with a lengthy 5'8.5″ frame for the featherweight division. If rival Willie Pep was slickness defined, then Saddler was punching leverage, as he scored 103 knockouts in 144 wins, against 16 losses and 2 draws. After splitting a pair of title bouts against Willie Pep, he won their final two fights by stoppage. In his last title fight, he beat future Hall of Famer Flash Elorde by 13th-round knockout, before a car accident forced him to retire at age 29, still a reigning champion.
Salvador Sanchez: The great what-if story in boxing. Sanchez, despite being killed in a car wreck at 23, still compiled an excellent resume and is now considered one of the best boxers ever and one of greatest featherweights of all time. Scored two wins over Danny Lopez, a stoppage of Wilfredo Gomez, and a TKO over Azumah Nelson in his final fight. A remarkable, precocious and all-too-brief run through the ranks.
Michael Spinks: One of the all-time great light-heavyweights, who rose to the top of the weight division during the best era ever at 175 pounds. Became the first light heavyweight champ to annex the linear heavyweight title, with a pair of wins over the previously unbeaten Larry Holmes. Former gold medalist's only loss was in his last fight to Mike Tyson. Went 11-0 in light heavyweight title fights with wins over Eddie Mustafa Muhammad, Dwight Muhammad Qawi and others, and that doesn't include his wins over Yaqui Lopez and Marvin Johnson before he won the strap.
Marlon Starling: Standout welterweight champion beat Simon Brown, Mark Breland and Lloyd Honeyghan, en route to becoming the best welterweight over the second half of the 1980s. Was past his best, and far beyond his best weight, when he challenged Michael Nunn for the IBF middleweight title in 1990, losing by Majority Decision.
T
Dick Tiger: Tiger had a fantastic two-division championship run in the 1960s. He won the middleweight title in 1962 against Gene Fullmer, and defended it twice against him, before losing the belt to Joey Giardello and winning it back. After losing to Emile Griffith, he won the light heavyweight title against Jose Torres, and then beat him again. Other notable wins in a great, and often overlooked, career came over Nino Benvenuti and Rubin Carter.
James Toney: Remembering James Toney as a balloon-shaped heavyweight slash comic is an unfortunate discredit to the stellar career had had before that. His defense and all-around skills led him to being one of the pound for pound best boxers in the world during his super middleweight title reign, before losing to Roy Jones. Toney defeated Michael Nunn, Mike McCallum and others as middleweight champion. After a near decade-long odyssey, returned to capture a cruiserweight title in 2003 and challenge for the heavyweight championship. If not for a positive steroids test, would have earned a decision win for the WBA heavyweight belt against John Ruiz.
Jose Torres: The Puerto Rican light heavyweight champion took the title by knocking out Willie Pastrano in 1965. He defended it three times, including the 1966 Fight of the Year against Eddie Cotton, before running into Dick Tiger and losing to him twice. He fought only twice more, both wins against subpar composition, after the back-to-back losses against Tiger.
Felix Trinidad: Tito is certainly one of the most famous boxers and best boxers ever to come from Puerto Rico. The dynamic fighter was at his best as welterweight champion, where he went 16-0 in title fights, questionable decision over Oscar De La Hoya notwithstanding. Went for a 10-fight stretch where every challenger was stopped, thanks mostly to his wicked left hook and uncanny ability to set up his power. Was also dominant in a brief stint at junior middleweight, with wins over David Reid and Fernando Vargas. Moving up to middleweight to face Bernard Hopkins was too much, however, and signaled the end to his reign at the top of the sport.
Kostya Tszyu: The Thunder from Down Under went 14-2 in junior welterweight title fights, establishing himself as one of the best boxers ever in the division. Known most for his second round KO of an undefeated Zab Judah, he also holds wins over Sharmba Mitchell, Diosbelys Hurtado, Rafael Ruelas, Hugo Pineda and Roger Mayweather. Succumbed to the aggression and roughhousing of Ricky Hatton in his last bout.
Gene Tunney: Known massively for his two wins over heavyweight champ Jack Dempsey, Tunney retired as champion with a sterling mark of 66-1-1 (48 KOs). The well-educated boxer with a polished and highly-technical style also beat Georges Carpentier and repeatedly avenged his only career loss to Harry Greb. Had a more scientific boxing style than most used at the time. One of the best boxers ever to fall into the underappreciated category, as Dempsey had the hearts and souls of the period's boxing fans.
Mike Tyson: Heavyweight sensation wreaked havoc over the big men in the latter part of the 1980s, creating a gigantic buzz with his speed and incredible punching power. During his brief prime, was one of the most dominant heavyweight forces ever seen in the prize ring. The undisputed king of boxing as the 80s came to a close, now remains as one of the most famous boxers, or infamous and notorious figures in the sport, ever. For all his faults, the ear-biting, the threats to eat the children of opponents and on down the line, was a two-time heavyweight champion, the youngest heavyweight titlist in history, and downright scared the living daylights out of grown men who punched one another, successfully, for a living.
U
–
V
Fernardo Vargas: Ferocious Fernando Vargas burst onto the scene, winning the IBF junior middleweight title from Yory Boy Campas before he was 21-years-old. He beat Raul Marquez, Winky Wright and Ike Quartey before being decimated against Felix Trinidad in a back and forth engagement. Talked himself into a fight with Oscar De La Hoya and couldn't capitalize on the opportunity.
Israel Vazquez: Vazquez will forever be etched into everyone's minds and into the history books as one of the fiercest and most famous boxers of his time, thanks to this thrilling saga with Rafael Marquez. Before those bouts, his legacy as a power-punching, all-heart warrior was already firmly in place, as he came from behind to defeat Jhonny Gonzalez and won his trilogy against Oscar Larios.
Pancho Villa: The first Filipino boxing champion of all-time, Villa won the World Flyweight Title in 1923 against Jimmy Wilde. He would go on to defend it several times successfully before losing to Jimmy McLarnin in 1925 and dying due to an infection thanks to dental work just days later, at 23 years of age.
W
Jersey Joe Walcott: One of the few fighters who was better at 37 than 27. Late-blooming heavyweight broke out of the journeyman role late. First sign that he had turned his career around was when he got robbed of a decision against champion Joe Louis. Was still considered an afterthought after losing two decisions to Ezzard Charles. But in their third fight, Walcott turned the tables with a memorable knockout win to become champion. Also beat Charles in their 4th fight, before dropping a pair of fights to Marciano to bring an end to his career. Also went 2-1 against Joey Maxim and defeated Jimmy Bivins.
Mickey Walker: One of the original weight-jumpers, "The Toy Bulldog" won the Welterweight Title over the excellent veteran Jack Britton in 1922. Later captured the Middleweight crown, beating Tiger Flowers in 1926. Went on to defeat many ranking light heavyweights and heavyweights later in his career.
Micky Ward: Irish Micky Ward might be more famous now thanks to the movie about his life, The Fighter, than he was in his fighting days. But for real boxing fans, he's one of those appreciated, hard-working, blue-collar famous boxers that would show up often on your television screen for viewing approval, putting on repeated Fights of the Year and entertaining showdowns. Left hook to the liver was his specialty, and closed out his career with the trilogy against Arturo Gatti. He's not one of the best boxers ever, but he was one of the best to watch.
Jiro Watanabe: The first really good junior bantamweight, this Japanese legend made 11 defenses before Gilberto Roman relieved him of his laurels in 1986. He retired after that bout and a solid three year stint at the top of the sport.
Pernell Whitaker: "Sweet Pea" won his first world title in 1989, after being victimized by a horrible decision against Jose Luis Ramirez in 1988. He became the Undisputed World Lightweight Champion and won world titles in four divisions, displaying the beguiling wizardry of a man so slick he could stand right in front of a world class opponent and make that man miss time and again without even moving his feet. His 1993 Draw with Julio Cesar Chavez was one of the great robberies of all-time, as everyone except Chavez and Don King thought Whitaker won with ease, with even Sports Illustrated making it their cover story and declaring "Robbed!"
Jimmy Wilde: "The Mighty Atom" had begun fraying at the edges as the twenties began, but still defended his flyweight title until losing to Pancho Villa in 1923. The uncanny Wilde was frail and tiny, often well below the 112-pound limit, but made up for it with prodigious power. At 134-4-2 (100 KOs), considered by many to be the hardest pound-for-pound puncher of all time and one of the best boxers ever at his size.
Jess Willard: The largest heavyweight champion to lace them up, until he was surpassed by the likes of mob-favorite Primo Carnera, the Klitschko brothers, Nikolai Valuev and the like, Willard stood at 6'6″ and weighed about 240 lbs at his best. Willard, the latest Great White Hope, defeated Jack Johnson to win the heavyweight title before losing it to Jack Dempsey.
Ike Williams: A fantastic lightweight champion, Williams was a rangy lightweight with great power, especially in his right hand. He fought 157 times in his career, winning 127, 61 of which came by knockout. Fought everyone from his era, usually more than once, and made 8 successful defenses of the title he took from Juan Zurita in 1945. If you could design a lightweight, you might come up with something close to Ike Williams—a tall, sturdily-built boxer-puncher. Certainly one of the best boxers ever at his weight.
Winky Wright: Real name Ronald, Winky was a stellar defensive tactician with the unique ability to take his opponents out of their game plans, steadfastly employing a stiff jab and a high, shell defense. Two stints as junior middleweight champion in the late 90s and beginning of the 2000s was broken up by a somewhat dubious decision loss to Fernando Vargas. Finally broke into the big time by twice defeating Shane Mosley, and following it out with a shutout win over Felix Trinidad.
X
–
Y
Myung-Woo Yuh: Lightning-quick 108-pound titlist reigned over the course of the second half of the 1980s. Immensely gifted fighter avenged his only career defeat, and retired as champion. Went an astonishing 20-1 in title fights.
Z
Tony Zale: The middleweight champion and veteran of the United States Navy didn't fight for four years after losing to Billy Conn in 1942 due to the war. Previously he had made several successful title defenses, and after coming back he KO'd Rocky Graziano to take the title, before losing it back to him and taking it back once more to complete their epic, brutal trilogy. He retired in 1948 after losing to Marcel Cerdan. Zale was involved in three straight Ring Magazine Fights of the Year, from '46-'48, for two of his bouts against Graziano, and the Cerdan bout.
Hilario Zapata: Former 108 and 112-pound champ was one of the best lighter-weight fighters of his era. Had a long championship run in both divisions before an 0-3-1 stretch in the late 80s signaled the end of his time at the top.
Daniel Zaragoza: Zaragoza had three stints as WBC super bantamweight champion, first beating Carlos Zarate for the vacant strap in 1988, and losing it to Thierry Jacob and Tracy Harris Patterson in the midst of his run. Eventually got it back by defeating Hector Acero Sanchez, and would turn back the challenge of an undefeated Wayne McCullough while defending it 4 more times successfully, and then running into a young 26-0 Erik Morales.
Carlos Zarate: One of only two fighters in history to put together a pair of knockout streaks of 20 or more in a row, Zarate was ranked by The Ring as the 21st greatest puncher of all time. He reigned as bantamweight champ from 1976 to 1979, and didn't lose a fight until he challenged an even bigger puncher, Wilfredo Gomez, for the 122 lbs championship. In many ways, Zarate is the classic lower weight division Mexican banger, and one of the best boxers ever from the country.
Pre-20th Century
Jack Broughton: The bare-knuckle battler helped to change the game of boxing and turn it into an organized sport rather than a much more erratic past-time. "Broughton's Rules" revolutionized the sporting world in many ways. One of the first champions of English boxing, Broughton helped to develop tactics, defensive techniques, instituted reform and is credited as being one of the inventors of boxing gloves themselves.
James J. Corbett: Corbett won the World Heavyweight Title from John L. Sullivan, his mentor, in 1892. He defended it once before losing it to Bob Fitzsimmons, and he made two unsuccessful championship runs against James J. Jeffries at the turn of the 20th century.
Tom Cribb: Cribb reigned supreme amongst his contemporaries in the early 1800s British bare-knuckle boxing scene. He bested Jem Belcher, twice defeated Tom Molineaux and also defeated Bill Richmond, making a lofty mark on the sport at the time. The first Molineaux fight ended with chaos however, and Cribb, by all accounts, should have lost the affair earlier on.
Bob Fitzsimmons: Fitzsimmons took the Heavyweight Title from James J. Corbett in 1897 but lost it just two years later, having made no defenses of the strap, to James J. Jeffries. Unlike many of his contemporaries, Fitzsimmons fought often, tallying 61 KOs amongst 68 wins.
Richard Humphries: His three fights with Daniel Mendoza dominated the boxing world in England in the late 1700s. He represented the old guard in many ways and had reached acclaim through his victory over Sam Martin.
Daniel Mendoza: The English prizefighter was champion for several years, and is considered perhaps the first top-flight professional to begin introducing some "Sweet Science" to the brutish sport. He used defensive tactics, angles and other maneuvers to win acclaim and reach the top of the grassroots sport.
Tom Molineaux: Molineaux, born a slave in Virginia, would go to England and begin prizefighting, defeating Jack Burrows and soon-to-be trainer Bill Richmond. Molineaux has two losses on the ledger to Tom Cribb, but the first should rightly have been a win before crowd chaos ensued and the fight continued on.
Bill Richmond: Richmond, a former American slave, proved to be a superior trainer and molder of young men and up-and-coming boxers, than he was a top practitioner himself. He lost to Tom Cribb rather handily, but would go on to train Molineaux on his way to working with many other fighters. Helped to establish a place in the sport for those of dark skin color.
John L. Sullivan: The first legitimate and universally recognized heavyweight boxing champion, Sullivan defeated Paddy Ryan in 1882 to become the bare knuckle champion of America. He's the bridge from the bare knuckle days to the new Marquess of Queensberry Rules, of gloved, organized, professional boxing.
——————
Hopefully you've enjoyed our list of the most famous boxers of all-time, and the best boxers ever. We're working on adding more greats of the past to our collection, and feel free to send us a message and chime in with your own thoughts about who needs to be added to the list. Compiling a list of the best boxers ever, with descriptions of their careers and accomplishments, is a lengthy process and we'll continue to work at it, but by now you should be well acquainted with many of the most famous boxers ever.