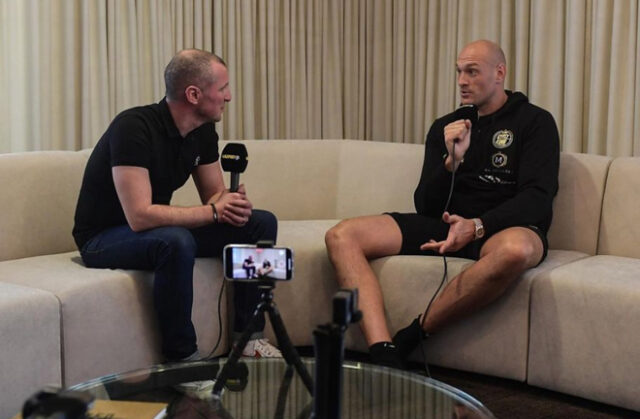 "I remember a period of time of DJ-ing nightclubs, going straight into radio programmes, staying up all day looking after my kids and stuff and then doing the same thing that night. Basically having two to three hours sleep in a 48 hour period and that was every single week, just constantly churning it out."
Adam Catterall has become synonymous with BT Sport's coverage of the UFC and talkSPORT's Boxing coverage. Just recently, Catterall was on hand at UFC 257 in Abu Dhabi, as Conor McGregor suffered a shock rematch loss to Dustin Poirier, covering the UK broadcast all week.
His pre-fight interview with the Irish star on BT Sport's YouTube channel has been watched by over 1m viewers. Adam is humble in his view that McGregor has solely driven the viewership.
"My sole job is to showcase the personality of the person that I'm speaking to, that's it," Catterall told proboxing-fans.com.
"Nobody is googling Adam Catterall, nobody's googling that, people are googling Conor McGregor and it just so happens Adam Catterall is talking to Conor McGregor or Adam Catterall is talking to Tyson Fury and they might come away from the experience and go 'that was a really good interview.'
"I might be the underlying factor as to why that interview was good, but the only reason the interview's really good is because the interviewee was good.
"You're only ever as good as interviewer, you're only ever as good as the person you're speaking to."
Whilst 'The Notorious' is the biggest pay-per-view drawer in UFC history, exemplified by the huge interest generated in his return to the Octagon after over 12 months out, there is still an element that Catterall's engaging interview style has drawn his own supporters to the video.
The first comment, written by Michael Smyth reads, "A motivated Adam Catterall is the deadliest interviewer in the game" and was liked by 4k others, a justification of his growing popularity as a sports broadcaster.
View this post on Instagram
However, it was not always the picturesque Fight Island scenery of Abu Dhabi or the bright lights of Las Vegas for Catterall, who started from scratch to make it to the position he finds himself in now.
At 15-years-old, Adam pursued his passion starting in hospital radio in his hometown of Blackburn, before heading into the Nightclub scene.
Catterall's first big breakthrough, however came at Lancashire's independent local radio station, Rock FM, initially New Years Day morning after a full night of DJ'ing on New Years Eve, before an opportunity came to cover a shift, which became permanent before not too long.
"I had a decent run there and I thought it went alright at the end of it," he recalled.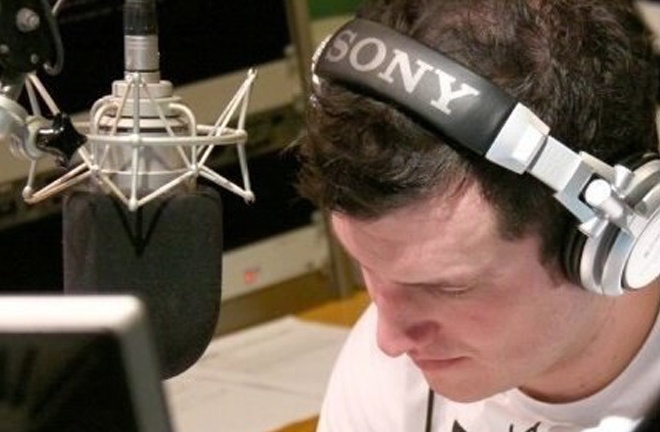 "It must have gone alright, because the guy that went on holiday was coming to the end of his contract and they didn't renew it, they just went, 'we've seen something better now that's been on that time slot,' they didn't renew his contract and they gave me his gig straight away.
"They just went, 'right, you're in away you go, you're doing now 2-6am overnight.' So I started doing the 2-6am show and I was given free rein and again that's very rare to hear in modern day radio now, but then they went, 'just get on with it, do your thing, go on learn how to be a radio presenter,' so I was lucky enough to be able to do that.
"I maybe did four months, something happened with the evening show presenter which is 7-10pm and for me as a kid growing up, that was the show I listened to.
"Something happened with the presenter and I think they were suspended in some way, so an opportunity came up where they went, 'we need someone to do that slot, Adam's doing alright on overnights, I tell you what, we'll give him an opportunity, go and do a week on evenings 7-10pm.'
"So I did, same thing happened, they went, 'well we'll just sack this other dude,' so they sacked the guy and they said' 'right you're in, 7-10pm,' so I got a bit of a reputation at Rock FM, my nickname was the Grim Reaper, do not give this guy your slot!"
Such was the success and listening figures of his new venture, Catterall was drafted into help move the needle on the breakfast show, a move he credits for putting himself "on the map" and which ultimately secured him several national awards during a three-and-a-half year stint as presenter.
Despite these accolades and recognition, Catterall still had ambitions of joining the national radio scene and was willing to put in the sacrifices in order to be part of Radio 1.
"My wife was living in the North West doing whatever she was doing grafting and making her own career.
"And I upped sticks and went to London and slept on my mate's couch trying to get my ass to Radio 1, which eventually happened but it took about 9-10 months of meetings and convincing people and I was totally not on the radio at that time, so I was doing voiceover, all kinds of random stuff to pay my bills.
"But it was a case of setting up those relationships, constantly having conversations, doing demos behind closed doors that nobody knew about and then all of a sudden it was like, 'right, go on son!'
"I remember it, I think it was Easter weekend around 2010 something like that and they went, 'right you're on, crack on,' and that was it, I was at Radio 1."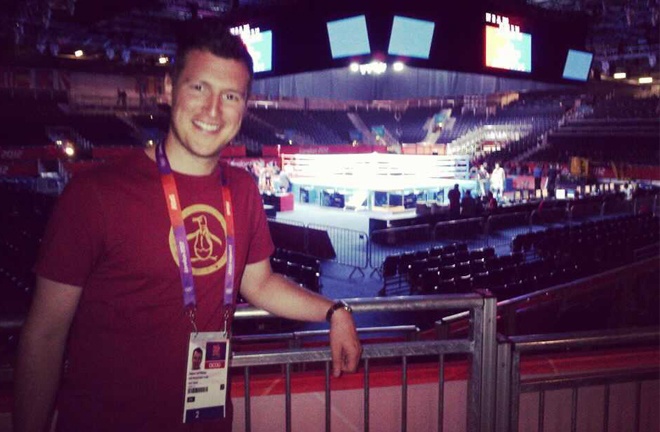 After excelling primarily in a music and entertainment field, Catterall was presented with the chance to cover the London 2012 Olympic and Paralympic Games.
Despite not receiving his desired position in Boxing, a spell presenting Table Tennis convinced him that his future would lie in sports and within a month he was alongside Ian Wright presenting Rock and Roll Football on Absolute Radio.
The 39-year-old is now a regular anchor on talkSPORT, covering a range of different sports and is heavily involved on the Boxing coverage, which has enabled him to speak exclusively on fight week with the likes of Tyson Fury in his Las Vegas residence, ahead of his stunning victory over Deontay Wilder at the MGM Grand in February.
In spite of his ability to keep the interviews natural and engaging, Catterall admits the unpredictable nature of fight week is not always as enjoyable as it appears.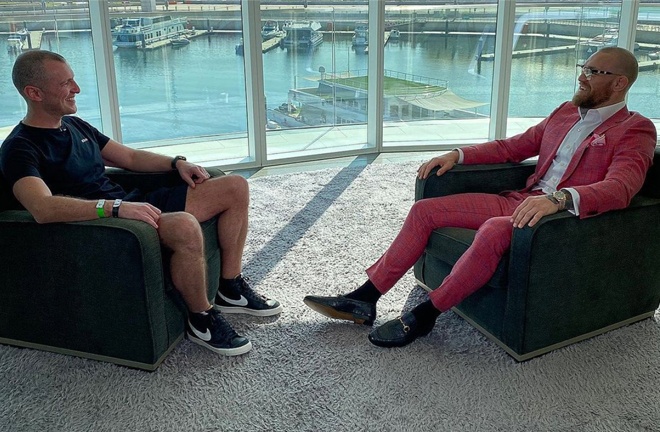 "A lot of people don't fully appreciate all the things that goes on behind the scenes, they're just seeing the interview.
"They're not in full appreciation where that fighter's at, they're not in full appreciation of maybe the things that have happened before the interview and what has lead into it.
"Fight week interviews I hate them! I don't mind them Monday or Tuesday of the week because they haven't started cutting (weight).
"When I go away with the UFC, we try and front load the week so it's Sunday, Monday or Tuesday that I'm in those sit down environments with fighters.
"I know they don't want to be there, their thought process is the fight now on Saturday, they've got a process of cutting weight, that's where their heads at, that's where they're at and rightfully so because that's their job, crack on with that. I don't want to be disturbing that and destroying a relationship in that moment.
"I'd rather be doing it at the front of the week so we can have a conversation that has to happen, because that conversation has to happen in order to promote the fight. The best interviews are when they're not in their camp.
"The best interviews I've ever done in my personal opinion are always reflective, are always looking back on something when someone's not preparing for a fight, when they're mind's not occupied by X, Y and Z, they're the best ones."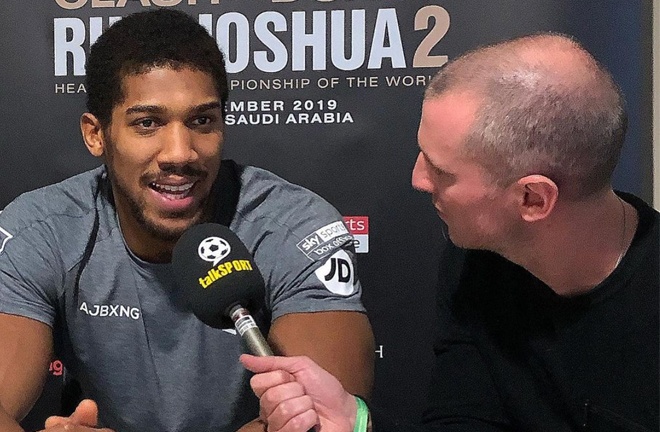 Catterall has been surrounded by prestigious company in both Boxing and UFC and you can't help but admire the passion and energy he brings to his work, from the likes of UFC president, Dana White, to former undefeated star Khabib Nurmagomedov and even presenting the Mike Tyson vs Roy Jones Jr exhibition in the early hours.
The Blackburn native insists his role is to bring the audience closer to the scene and this is undoubtedly made more straightforward for him through his underlying passion for both sports and the figures within its sphere.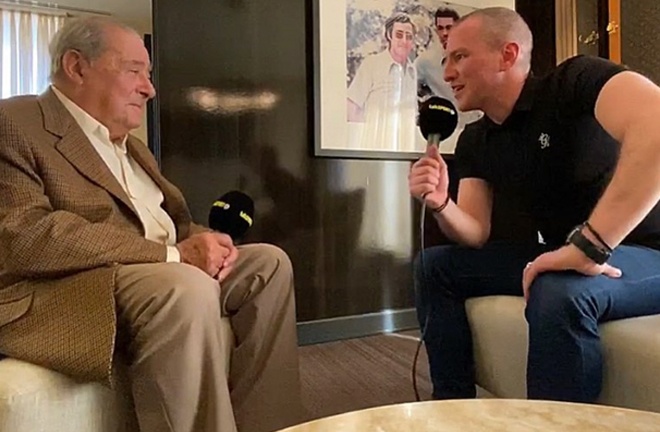 "Fighters fascinate the shit out of me! They're nutcases all of them!
"If you think about what they do for a living right, we've all been in a situation where it's gone off in the school yard, but it's gone off there and then the emotion has taken over and you're involved in a fight and it's gone and it's over in seconds.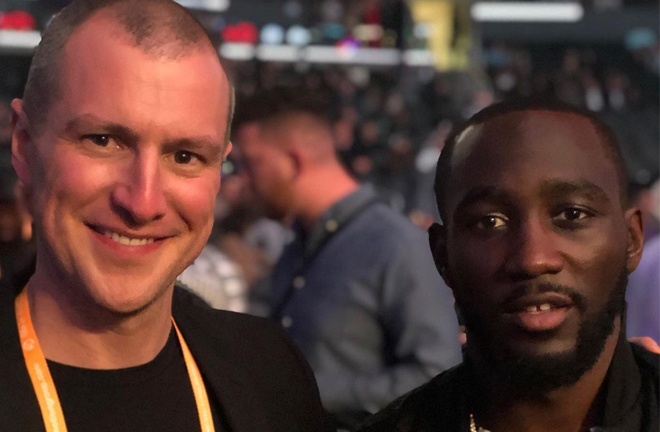 "But, that's not their world, they're fighting not on emotion, it's weird.
"The beautiful thing about it is, that's a small part of their lives, we're talking about husbands, sons, daughters, this is what they've got going on, they are like me and you, they've got normal things going on, but they've just got this crazy chemical imbalance which makes them enjoy doing this crazy job.
"And I love that, I absolutely love having conversations with those guys and those girls and like I said before I work for the audience, [and] allowing people out there that idolise these people.
"I know full well when Conor McGregor walks into a room with me, there's gonna be let's say a million people ready thinking they would love to be in that situation to speak to Conor, that's my job. My job is to make you feel like you spoke to him."
"If you're tuning in at 3-4am, a bit bleary eyed and what have you and it's just dull coming back off the TV screen, that's not going to heighten your enjoyment.
"You want to feel, 'yeah man, come on, I'm pumped up, let's get in there, I want to feel like I'm in the arena, I want to feel like I'm there' and that's my job to put that energy out and hopefully to hope you enjoy it even further."
Catterall has become an integral part of combat sports broadcasting and revealed he is regularly contacted by aspiring broadcasters, aiming to be in his position and his simple advice is to is to just begin, remain dedicated to what you want to do and make the sacrifices required, something he continues to do after 20 years in the game.
Watch the full interview with Adam Catterall below: