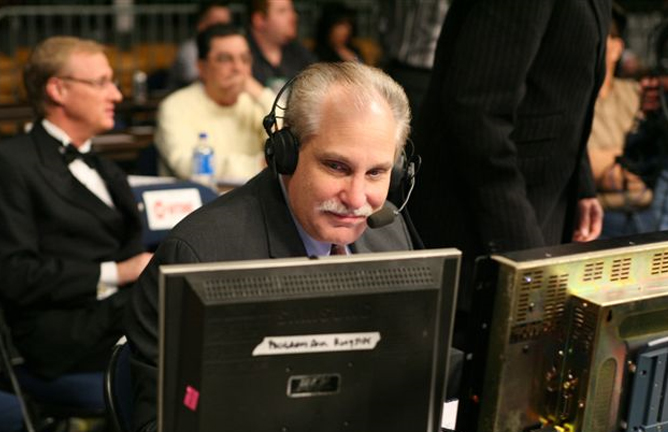 VSiN (Vegas Stats & Information Network), the first national radio channel dedicated to sports gaming, will launch on SiriusXM in February. The channel will be headlined by Brent Musburger, who is stepping away from his longtime career as a play-by-play broadcaster for ESPN, and Al Bernstein, who will each host shows dedicated to providing exclusive and proprietary news, analysis and data to fans.
VSiN will make its official launch on SiriusXM on Monday, February 27. This Sunday, February 5, Musburger will host a special early edition of his show, My Guys in the Desert. That show will air on SiriusXM Rush (channel 93) from 3:00-6:00 pm ET/noon-3:00 pm PT.
Starting on February 27, the channel will air nationwide on satellite radio (Sirius channel 215, XM channel 204) and on the SiriusXM app (channel 961), broadcasting live, seven days a week, from the floor of the sports book at the South Point Hotel Casino and Spa in Las Vegas.
"You didn't think I'd put down the microphone completely, did you?!" said Musburger. "We're incredibly excited about this new chapter and I look forward to having the platform of SiriusXM to talk to sports fans each day. We're not here to tout or sell picks, but to talk about the real science behind gaming to help educate people about the games and what they read in the papers and hear from friends."
VSiN will provide gaming enthusiasts with unbiased, timely, actionable information and expert perspectives on daily sporting events, including worldwide professional and college sports, boxing, MMA, horse racing and more. Teaming with legendary Las Vegas oddsmakers, Jimmy Vaccaro, Vinny Magliulo and Chris Andrews, Musburger and Bernstein and their guests will share and discuss real-time news, analysis and data to inform and enlighten sports fans.
"I have announced many great boxing events from Las Vegas and lived here for over 25 years so I am familiar with the fact that it is the epicenter of entertainment and sports," added Bernstein. "The combination of broadcasting from here and having SiriusXM as a platform to sports fans adds more excitement to VSiN."
VSiN's daily schedule will feature:
Bernstein by the Book – airing daily (3:00-5:00 pm ET/noon-2:00 pm PT)
Hosted by Al Bernstein (Monday through Friday) and others, the show will feature conversations with personalities from Las Vegas and the wider world of sports.
The Quantz – airing daily (5:00-6:00 pm ET/2:00-3:00 pm PT)
Hosted by veteran radio personality Gill Alexander and others, the program will take a sabermetrics approach, focusing on the statistics and variables that come into play.
My Guys in the Desert – airing daily (6:00-8:00 pm ET/3:00-5:00 pm PT)
Hosted by Brent Musburger (Thursday through Monday) and others, this show will examine what goes in to creating the spread or the odds and what makes those numbers move, and will showcase Musburger's adept storytelling and experiences from a remarkable career.
"We are very excited to have Brent and Al, two extraordinarily accomplished broadcasters, headlining VSiN on SiriusXM," said Steve Cohen, SiriusXM's SVP of Sports Programming. "Broadcasting live each day from a state of the art studio in Las Vegas, the sports gaming capital of the world, they and their guests will share a tremendous level of insight and info with our listeners."