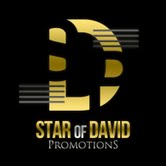 The roster at Dmitriy Salita's Salita Promotions continues to grow, and become more impressive with each passing week. Salita is excited and proud to announce the signing of former title challenger Alexander Miskirtchian, a featherweight born in the former Soviet Union republic of Georgia, who now resides in Belgium.
Miskirtchian, 29-years-old, is a smart boxer with a 25-3-1 mark. He last fought in March, notching a decision win in Belgium. Before that, he impressed watchers in his title clash against Evgeny Gradovich in May 2014, as he sent Gradovich to the canvas in round six, before losing a decision.
The IBF and WBC has Salita's newest talent ranked at No. 10 and 13 respectively and the promoter expects him to show his true colors by keep on winning, and secure another title shot.
Miskirtchian is a busy fighter, aggressive, with solid fundamentals. He is smart defensively and he possesses a snappy jab, as well sneaky-quick left hook.
"Alex is a very talented fighter," said promoter Dmitry Salita. "He made a very strong showing in his world title challenge against then world champion Gradovich. Now with that experience he is ready to fight the best featherweights in the world and capture the world title!"