Chris Algieri believes his experience will prove pivotal when he faces Conor Benn on Saturday night.
Algieri (25-3, 9 KOs) takes on rising, undefeated British hope, Benn in a welterweight showdown at the M&S Bank Arena in Liverpool, live on DAZN.
The New Yorker heads into the fight as the betting underdog, despite having held the WBO super lightweight title in 2014 and faced the likes of Manny Pacquiao, Errol Spence Jr and Amir Khan, albeit in defeat.
However, the 37-year-old, who ended an over two-year lay-off to beat Mikkel LesPierre by unanimous decision in August, plans to use that experience to his advantage against 'The Destroyer', who defends his WBA Continental title for the sixth time.
"Every fight that I've ever had in my life has been the biggest fight of my life," Algieri told proboxing-fans.com at Thursday's press conference.
"My last fight, a 10 rounder in New York City at Madison Square Garden, biggest fight of my life, because if I lose that fight I know that the road is probably over.
"So for me, I treat every fight as if it's the biggest fight of my life.
"He's too young and he's too fresh, that's exactly why I'm going to win.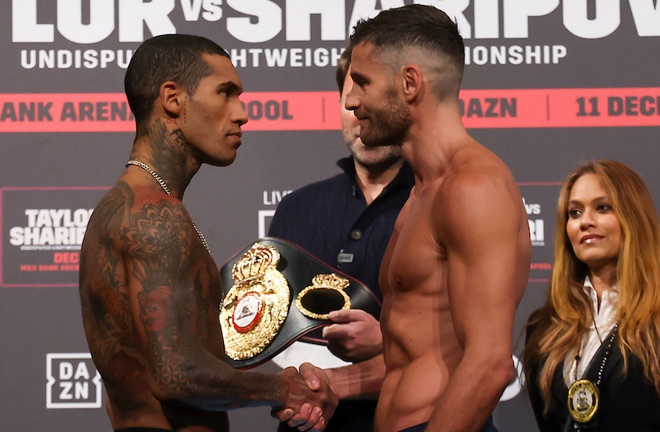 "I've got to utilise my skills, my experience, my ring IQ. I've got to be the ring general in the ring.
"We often forget about ring generalship and what that actually is, I don't think a lot of people even understand what that is.
"But, I need to control the space and fight when I want to fight."
Benn (19-0, 12 KOs) has been building momentum in 2021, scoring a statement first round knockout over veteran Colombian, Samuel Vargas in April, followed by a comfortable unanimous decision win over another experienced contender in Adrian Granados.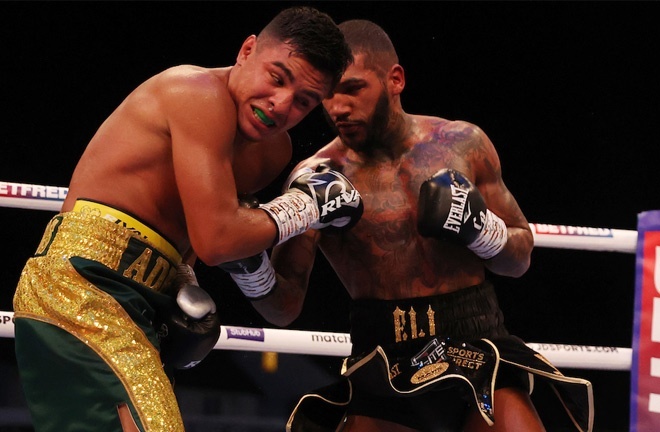 The 25-year-old is ranked in the top 15 in all four governing bodies and has top five ratings in the WBC and WBA, however Algieri insists he has taken plenty from his last outing against Granados.
"I learnt a lot from that fight honestly.
"Granados showed some things that I didn't really expect from him, I expected a different fighting style from him.
"But, also he capitalised on certain things and aspects about Conor's style and his temperament."
Benn's promoter, Eddie Hearn said he would look to make a fight with four-weight world champion, Adrien Broner providing he is successful on Saturday.
The Ilford man says he has identified errors in his rival's game and has vowed to exploit them.
"I know Algieri's going to come in there to win," Benn said during Thursday's press conference.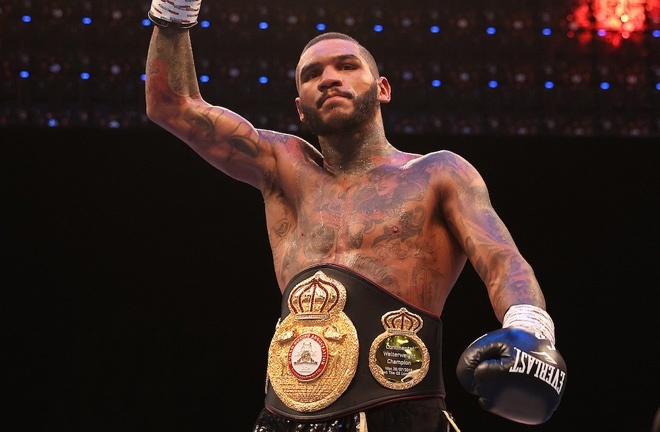 "I'll exploit his mistakes as well because I see holes in his armour.
"Algieri is a better version of all my last opponents, and he beats everything they do in my opinion in terms of boxing IQ, cuteness, knowing his way around the ring.
"Every single camp I go in to I give it 100%, I level up every single time and can only beat who you put in front of me, and I will deal with them. Not only do I beat them, but I learn, school's never out."
Watch the full interview with Chris Algieri below: