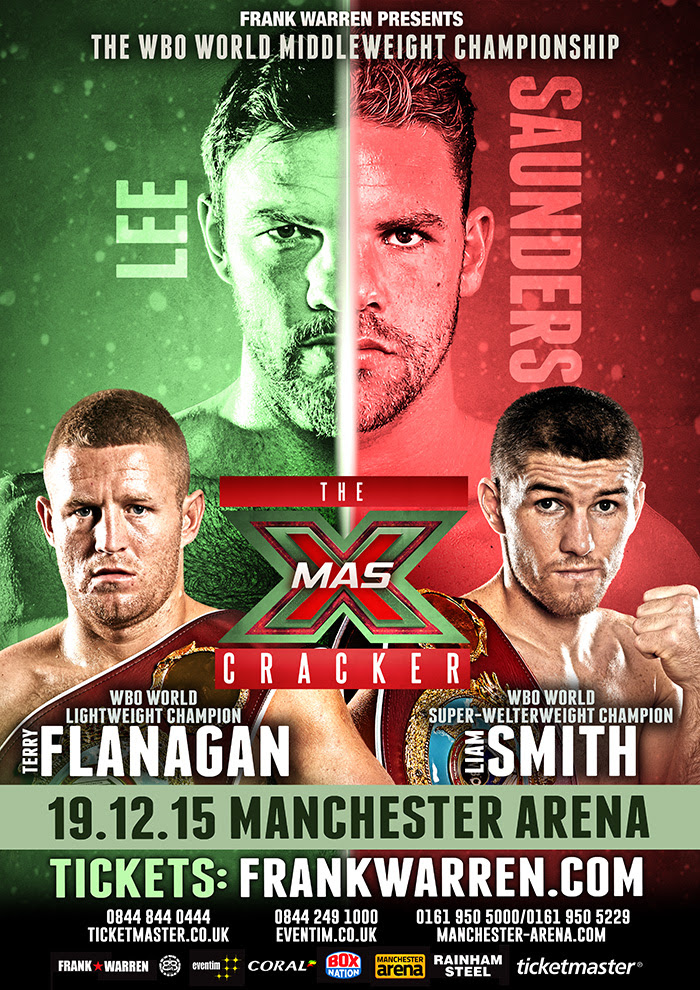 WBO Middleweight titlist Andy Lee has denied that he is overlooking his forthcoming mega-fight with rival Billy Joe Saunders and is eyeing up a showdown against Gennady Golovkin.
Lee met face-to-face with Saunders at today's press conference as the clock counts down to their Saturday December 19th bout at the Manchester Arena, but rumors have been circulating that Lee's team have been negotiating a fight with top pound-for-pounder GGG.
The Irishman shot down the rumors and says he would be a fool to overlook his undefeated mandatory WBO challenger who he recognizes as his most dangerous opponent to date.
Lee said:
"It would be stupid of me or Adam Booth to look past Saunders as he's the next man I'm facing in the ring and he's a dangerous fighter who could take my title.

"There's no way at all I'd be overlooking him. Golovkin is the golden carrot for everyone in the middleweight division but I have to deal with Saunders first."
Hatfield star Saunders is fully focused on Lee and the biggest moment of his career and there is no thought of Golovkin on his mind. Saunders said:
"I do hope that Lee is concentrating on this fight because I'm going all out to take his title. He's a clever man and I know he wouldn't be looking past me, so I was surprised to hear that today.

"Golovkin is the main man in the division at the moment, but when I win the title then he's going to be calling me out for the WBO belt if he wants to unify them."

He ridiculed recent comments from Chris Eubank Jr's father, Johnny English, who said his son would destroy Golovkin and reminds them that he outclassed Jr. and handed him his first defeat.

"I'm not going to shoot my mouth off like ol' Johnny English and Jr. who are living on another planet if they think they can destroy Golovkin, self confidence is good but that is just plain stupidity. The old man reckoned his son would beat me, but I handed Jr. back to him beaten and broken and now he's got to fight the man that I also beat, Spike O'Sullivan, to try and rebuild his career.

"This is a real fight for the world title between me and Lee, this is the real thing. I guarantee there's going to be someone going down at some point in the fight, but one's things for sure I'm coming away with the belt."