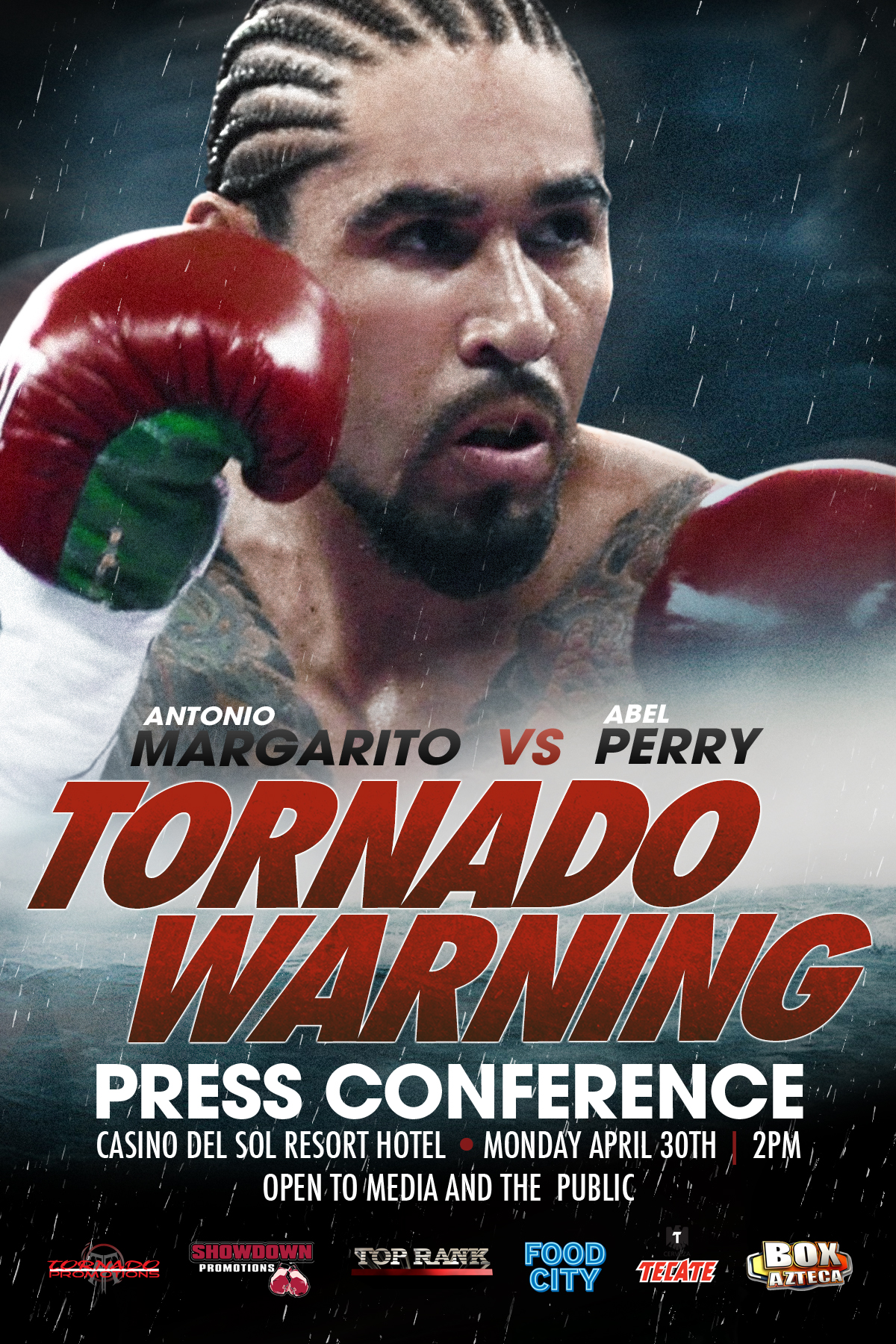 *TORNADO WARNING- MARGARITO RETURNS MAY 26!*
Former three-time Welterweight World champion Antonio "Tijuana Tornado" Margarito will once again take to the ring, as it has been announced this his next fight will be held on May 26th, and will be televised by TV Azteca.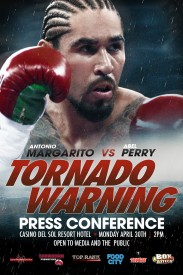 Margarito will be taking on Abel Perry at the Casino Del Sol Resort AVA Amphitheater in Tucson, Arizona on Saturday, May 26th, 2012.
Perry, hailing from Colorado Springs, Colorado sports a record consisting of 18-5 with 9KOs,  he has been in with the likes of Patrick Thompson, James De La Rosa, Marteze Logan, Donald Camarena and Grady Brewer.
Perry will be going into the ring riding a five win streak, four by stoppage.
Margarito is coming off a fight against Miguel Cotto last December that resulted in a disappointing stoppage by the commission doctor due to a swollen right eye.
Margarito stated that he is extremely happy to be able to continue with his boxing career and looks forward to getting back into the ring and fighting  for his fans.
Margarito vs. Perry will be a ten round main event bout.
Also on the nine-bout fight card will be undefeated KO artist Hanzel Martinez vs German Cruz, Phoenix, Arizona's own undefeated Super Lightweight Jose Benavidez Jr. vs. TBA and Undefeated Lightweight Jose Roman vs. Javier Garcia.
TV Azteca will televise.