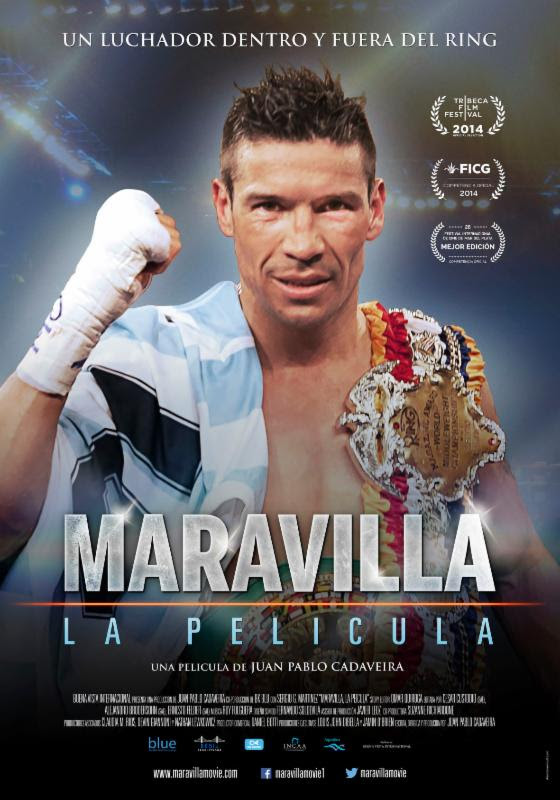 Former world champion Sergio Martinez of Maravillabox Promotions and Sampson Lewkowicz of Sampson Boxing proudly announcing they have reached a co-promotional deal with Argentinean 2016 Summer Olympian Alberto Palmetta.
26-year-old Palmetta, a junior middleweight, is one of the most heavily decorated amateurs in his country's history. After starting boxing at age 14, Palmetta had 112 amateur fights and went on to win numerous national and international distinctions including the bronze medal at the 2015 Pan American Games in Toronto and participating in the most recent Olympics.
Born in Buenos Aires, Palmetta was also the captain of the Argentinean national team and was considered a top-10 prospect in the world at his weight. He has been recognized by his home country several times, including being designated and "Illustrious Sportsman by the municipality of San Isidro where he now lives and the 2015 Firpo Award as the best amateur boxer in Argentina.
Palmetta is schedule to make his professional debut on November 18, in Catamarca against an opponent to be confirmed.
"I feel my promoters will be looking to bring me to the United States to fight against the best in the world," said Palmetta. "This is what I told them I want more than anything."
Former champ Martinez says he's happy the heavily sought-after Palmetta chose to go with him and Sampson Boxing.
"I am honored to be working with this talented boxer. The fact that he chose my company gives me tremendous pride and I will do everything I have to for him to become a champion."
Lewkowicz, one of boxing's great judges of talent dating back many years, says Palmetta will be an important part of his company's plans in the coming years.
"This is a fighter with tremendous talent," said Lewkowicz, who is credited with discovering a then-unknown Manny Pacquiao. "Alberto Palmetta is a name everyone in boxing will know in a few years, both in Argentina and around the world. The boxing fans in the United States are going to love the way he fights. I'm very exited to be part of this."