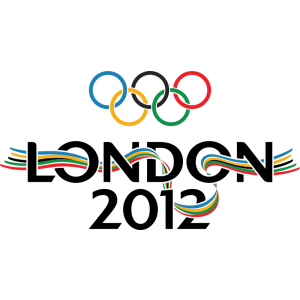 The Aussies love a good fight, and that shows in the huge boxing teams the continent-country has fielded in recent years. Yet the results of Australia's pugilistic efforts remain decidedly mixed. In Beijing, the Australian squad was gigantic, qualifying nine boxers. For London 2012, the Australians are sending an even larger team, having qualified a boxer for all 10 (male) weight classes.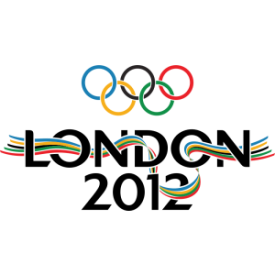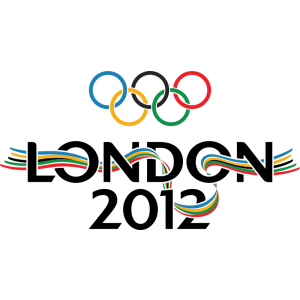 With such large teams, it is hard to imagine Australia not bringing back a boxing medal, but it happens. In 2008, only three boxers made it to the Round of 16, and none into the Quarterfinals. Australia's record is one of cleaning house at the Oceania Qualifier, where competition is fairly weak, and then serving as meat and potatoes at the Olympics, where competition is much stiffer. The rule for Australians is to win a national title, do well at the Oceanic level, and falter at major international events like the Commonwealth Games or World Championships.
However, this installment of the Summer Games has a dimension that might bring out the very best in the Australians. Like the Irish, the Australians look at the British as perennial rivals in every sport where the two countries might possibly cross swords. A prime example is the huge interest The Ashes cricket match generates in both countries. Now "Bruce" is traveling to "Nigel's" backyard for the Olympics, and if an Australian meets a Briton in the ring, sparks will fly.
Ibrahim Balla (Bantamweight): Balla, 21, comes from a boxing family, and has a good resume (by Australian standards), including a turn at the 2010 Commonwealth Games. It is indicative of Australia's parochial standing that a fighter like Balla is not even ranked in the Top 50 by AIBA.
Cameron Hammond (Welterweight): The 22 year old Hammond started in rugby before moving to boxing, and went to the 2010 Commonwealth Games.
Damien Hooper (Light Heavyweight): Hooper started boxing to stay out of trouble, and comes from a distinguished Youth League background. The 20 year old won silver at the Youth World Championships before moving on to regular amateur status, and when he went back to Baku in 2011 for the regular World Championships, he made it to the Quarterfinals. Hooper's performance in Baku makes him one of Australia's top ranked contenders, placed at #4 by AIBA.
Jeff Horn (Light Welterweight): The 24 year old Horn came to boxing relatively late in life, but has rapidly made up for lost time. He won his first national title in 2009, won silver in the 2011 Gee-Bee Tournament, and went to the 2011 World Amateur Championship in Baku. At the latter event, he lost to eventual gold medal winner Everton Lopes. Even so, his chances are those of a dark horse, and AIBA ranks him as #12.
Luke Jackson (Lightweight): Luke Jackson is a veteran of the Australian team. The 27 year old won a bronze at the 2006 Commonwealth Games (before a home country crowd in Melbourne), and was the team captain for the 2010 Commonwealth Games. Jackson says he stayed in the amateurs instead of turning pro for the challenge, stating that winning an Olympic medal is harder than winning any world title. He might be right, and Jackson has an outside chance of winning a medal in London. He is ranked #8 by AIBA.
Johan Linde (Super Heavyweight): The 6'6″ tall, 220-pound Linde left amateur boxing for a time to concentrate on finishing two college degrees. He surged back into Australia's amateur scene, and won his place in London by knocking out the reigning Oceanic champion, Alexey Mukhin (also of Australia). However, Mukhin was only ranked at #19 by AIBA.
Jai Opetaia (Heavyweight): This Samoan-Australian is only 16 years old, making him the youngest-ever Australian Olympic boxer. He won the Junior World Championship gold medal in 2011 before starting his campaign in the ranks of the regular amateurs, so while he is lacking in experience, his talent is obvious. Opetaia is a powerful southpaw with good counter-punching skills, and is widely considered a fighter to watch in Australia, so much so that Anthony Mundine and Danny Green recruited him as a sparring partner. He is competing in a tough division, yet even so Opetaia remains a dark horse for a medal.
Jesse Ross (Middleweight): This 6'2″ tall, 22 year old Brisbane native has jumped weight classes more often than Paul Williams, and finally settled on middleweight because staying at welterweight was too much of an energy-draining struggle. This is his first major international outing in his newly re-established weight class.
Billy Ward (Light Flyweight): Ward started as a gymnast, and is short even for a light flyweight, so much so that people sometimes mistake him for a jockey. Agility is his byword, so the 18 year old will make a frustrating opponent for whoever he faces in London.
Jackson Woods (Flyweight): The 19 year old Woods has a deeper international resume than much of the Australian squad, although it is entirely in the under-18, Youth league category. He went to the Youth World Amateur Championships in 2010, and advanced to the quarter-finals, and then won silver at the Youth Commonwealth Games. That underscores how inexperienced the Australian squad is, however, since Woods might meet fighters who have won multiple medals at the regular versions of the World Amateur Championships and Commonwealth Games.