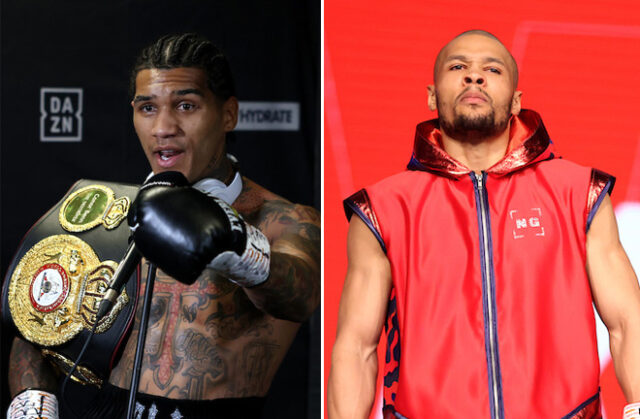 Conor Benn believes he can become the first fighter to stop Chris Eubank Jr when the pair clash on October 8.
Following weeks of speculation, the long-mooted clash between Eubank Jr and Benn was finally announced on Tuesday and will take place at the O2 Arena, live on DAZN pay-per-view.
The pair continue a family legacy which saw their fathers, Chris Eubank Sr and Nigel Benn form one of the most famous British rivalries of all-time, with two battles during the 1990's.
They are set to meet at a catchweight believed to be around 157lbs, although that is yet to be confirmed.
With Benn a career welterweight and Eubank Jr having campaigned at middleweight and super middleweight, the weight appears to favour the latter, but 'The Destroyer' says he has no concerns over moving up in weight.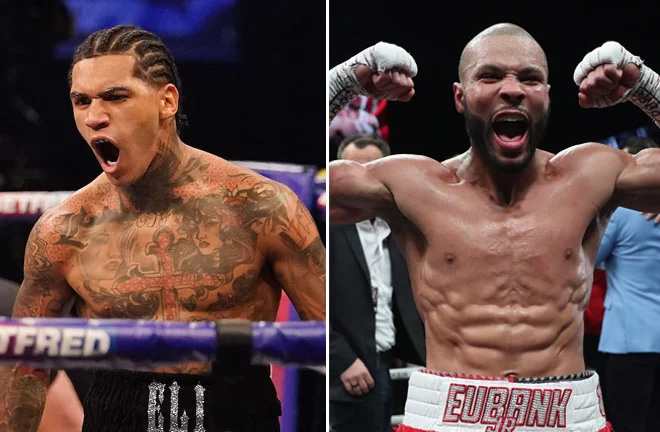 "I'm strong either way," the 25-year-old told Matchroom Boxing's YouTube channel.
"Jumping up in weight for me ain't really an issue. 154 is the weight I walk around in camp anyway towards the end of camp.
"So I'm not really fussed at all. My strength's my strength, I'm a strong fighter.
"I'm a come forward strong fighter, so I'm not really concerned about the weight or what it does.
"It ain't really a factor to me. It just means he may be able to absorb my shots a lot better, but then again that means he's in there for the full 12 [rounds].
"Again that makes no difference to me, because I'm a 15 round fighter. I train to do 15 rounds. You won't see me tiring in there at all."
Eubank Jr is the number one rated contender in the WBA rankings at 160lbs, behind 'regular' champion, Erislandy Lara and 'super' titlist, Gennady Golovkin, who moves up to 168lbs to challenge Canelo Alvarez for the undisputed crown on September 17 in Las Vegas.
The 32-year-old, who beat Liam Williams in January, has lost twice in his career to Billy Joe Saunders and George Groves both on points, but Benn believes he is capable of stopping the 32-year-old former world title challenger, despite heading in as the underdog with the bookies.
"I train like I've got a chip on my shoulder anyway.
"So again it makes no difference to me [going in as the bookies underdog].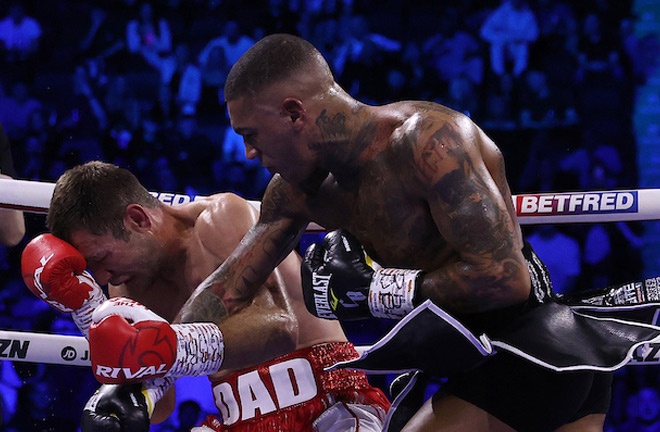 "If I'm the favourite or not the favourite. It ain't going to make no difference because I'm going to get in there and I'm going to steam straight into him.
"I'm confident in what in what I can do.
"I'm confident in my power. Not only in my punch power, I'm confident in my ability, my boxing IQ, my speed, my explosiveness, my mindset, so I'm not fussed about what people think, never have been.
"Call me delusional, call me very confident, call me what you want.
"I believe I can be the first man to stop Chris."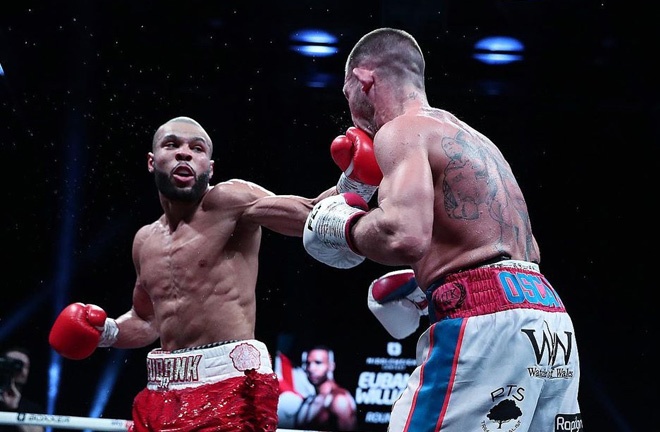 Benn, who wiped out Chris van Heerden in two rounds in April, holds top five rankings in every governing body at 147lbs and insists the ultimate aim is to become world champion, but feels the division is currently held up.
Unified WBC, IBF and WBA 'super' champion, Errol Spence Jr is reportedly closing in on a much-anticipated undisputed title clash with WBO holder, Terence Crawford on either November 12 or 19 in Las Vegas, according to Dan Rafael.
"The world titles are all tied up at the minute.
View this post on Instagram
"Everyone top five, top three, top two is waiting.
"I'll have this fight, win this one and then straight back for the world title shot.
"The world title is the goal, this is just for me a legacy moment."
Eubank Jr will come face-to-face with Benn for the first time at a press conference in London on Friday to promote the showdown.