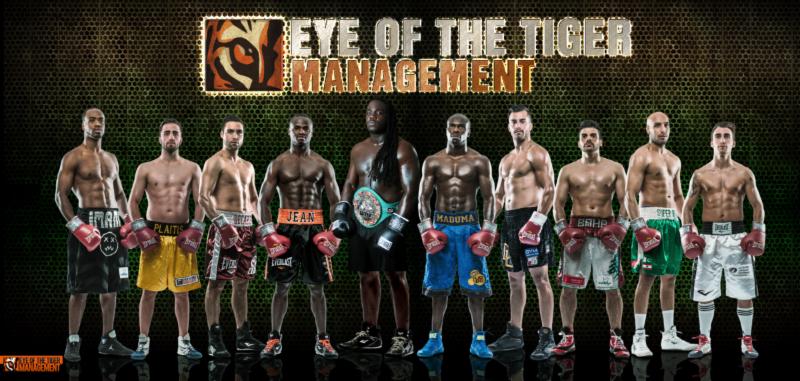 Eye Of The Tiger Management (EOTTM) has been making noise in Canadian boxing for the past  4 and a half years, since promoter/manager Camille Estephan started managing his friend, heavyweight Bermane Stiverne.
Today, Stiverne and his equally talented stable-mate, light welterweight Dierry Jean (25-0, 7 KOs), are both top-ranked contenders and mandatory challengers for, respectively, World Boxing Council (WBC) champion Vitali Klitschko and International Boxing Federation (IBF) title-holder Lamont Peterson.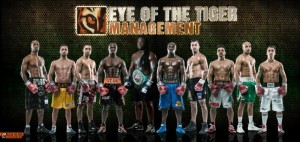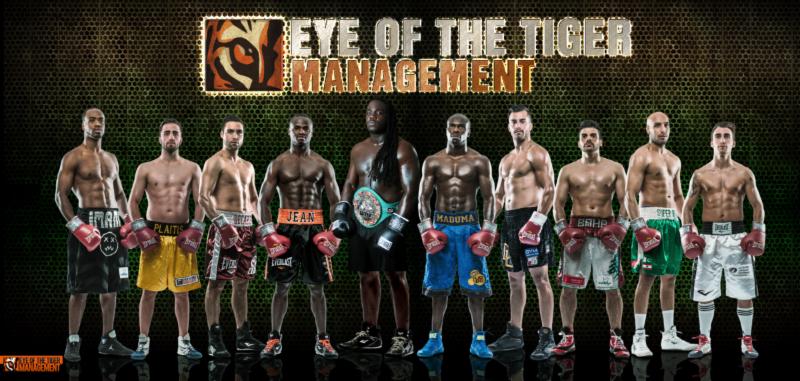 "Bermane is so talented," Estephan explained. "He's ready to fight the best in his division. I wish Klitschko would step-up and fight Bermane but he's avoiding him like the plague (Stiverne has won two title eliminators and three purse bids have been postponed). We'll fight him in Kiev or Germany. We'd like to do it here (Montreal) but if we have to travel we'll bring the belt back to North America. I can't blame Vitali, though. (Chris) Arreola just destroyed (Seth) Mitchell and Bermane destroyed Arreola.
"Dierry is our other mandatory challenger. He has proven himself as a world-class fighter in the hot light welterweight division. We've been talking with Golden Boy Promotions (Peterson's promoter) and hope to hear something soon. If not, the fight will go to purse bid, and we'd like to bring the fight against Peterson to Montreal for Dierry to get that belt."
Two other world-class EOTTM fighters – middleweight David Lemieux (29-2, 28 KOs) and welterweight Antonin Decarie (27-2, 8 KOs) – are scheduled to return to the ring September 28 to fight on the Adonis Stevenson-Tavoris Cloud card at Belle Center in Montreal. Lemieux is ranked No. 14 by the WBC and No. 15 by the IBF, while former interim world title-challenger Decarie is rated No. 11 by the WBC.
Last Friday night in the sixth installment of EOTTM's Fight Club Series at Lac Leamy Casino Hotel in Gatineau, Quebec, Canada, Montreal's undefeated World Boxing Council (WBC) Americas lightweight champion Ghislain "Mani" Maduma (15-0, 9 KOs), rated No. 10 by the IBF and No. 13 by the WBC, successfully defended his belt and also captured the vacant North American Boxing Federation (NABF) champion by winning a one-sided 12-round decision over Mexican invader Fermin De Los Santos (24-14-2, 16 KOs). Maduma also earned participation in the soon-to-be announced WBC World Cup, scheduled to start later this year in four divisions, in which Decarie is also competing.
Unbeaten welterweight prospect Mian Hussain (7-0, 4 KOs) registered an impressive victory by six-round decision last Friday evening versus former European champion Giuseppe Lauri (53-14, 31 KOs),
Other EOTTM fighters include light heavyweight super lightweight Baha Laham (12-0-2, 5 KOs), super middleweight Schiller Hyppolite (8-1, 5 KOs), lightweights Michael "L'Unique" Gadbois (9-0-2, 3 KOs) and Chris Plaitis (4-0-1), and heavyweight Zachary Bunce (2-0, 1 KO).
"Our shows feature fighters from all over the world," Estephan concluded.
"We have warriors; our guys aren't scared to fight anybody. They want to fight the best in the world. We're all very serious and making our mark on the boxing world. In his last fight, Bermane broke Arreola's nose in three places and dropped him, something Klitschko was unable to do. Dierry knocked out the IBF No. 7-rated fighter (Cleotis Pendarvis), fighting his opponent in his backyard, despite a bad hand and serious cut. Our impressive roster of fighters is full of young, talented fighters who will dominate their respective divisions and are forces to be reckoned with. Maduma is a future world champion, one helluva fighter who can compete right now with anybody in the world, and Hussain rates as one of the best young prospects in boxing.
"We've built this company on character; doing things the right way, working hard, good habits and pride in what they are doing. They are all full-time fighters who don't have other jobs and train twice a day. They're disciplined in camp and win fights before they step in the ring because of their dedication and preparation. I'm very much hands-on, getting reports from our trainers and strength-and-conditioning coaches in order to know exactly where they are at in terms of training. Boxing is very mental and our fighters can look at themselves in the mirror and know that they've done everything possible to perform at their best. We're building world champions!"