Almost 15 years ago, Lee Cutler watched Ricky Hatton fall short in his attempt to dethrone pound-for-pound great, Floyd Mayweather Jr in Las Vegas, in a fight that captured the imagination of the public.
On Saturday night, Bournemouth native, Cutler (7-0, 4 KOs) will be in the opposite corner to the Manchester icon when he tackles fellow unbeaten prospect, Bradley Rea on the undercard of Lawrence Okolie's vacant WBO Cruiserweight world title clash with Kryztof Glowacki at the SSE Arena.
"It's a bit surreal obviously this fight because Bradley Rea trains with Ricky Hatton," Cutler told proboxing-fans.com.
"So, he'll be in the opposite corner to me, so that'll be a bit surreal for me.
"My first boxing memory was watching him box and now he's in the opposite corner to me facing off to me, so it's madness how it works, but I'm really looking forward to it."
The 25-year-old begun training at just 14-years-old, against the wishes of his mother, as he chased his dreams whilst still in education.
Following his first fight at 15-years-old, Cutler went onto have an impressive amateur career, picking up a national title and three Western County titles, amongst other accolades.
Cutler, who campaigns between Super Welterweight and Middleweight says he has an aggressive style and is not adversed to meeting his opponent in the centre of the ring.
"I'm a bit of a boxer-fighter, I can do a bit of both I do like a tear-up," Cutler said of his style.
"Depending on what mood I'm in, what mindset I'm in and how I'm feeling before. [I'm] boxing quite well at the minute sort of in the gym, getting a lot of rounds in with Ted Cheeseman, the likes of Anthony Fowler feeling good, I'm learning off these boys, obviously going the longer rounds now.
View this post on Instagram
"I've got to do eight rounds on the weekend, I've been doing 10 rounds in sparring with fresh opponents so I'm more than ready for it."
Cutler will face a familiar foe on Saturday night when he ends an over 15 month lay-off to meet Lancashire's Bradley Rea.
The pair sparred last year and Cutler believes that has set the tone for what could be a standout fight on a stacked bill, live on Sky Sports and DAZN.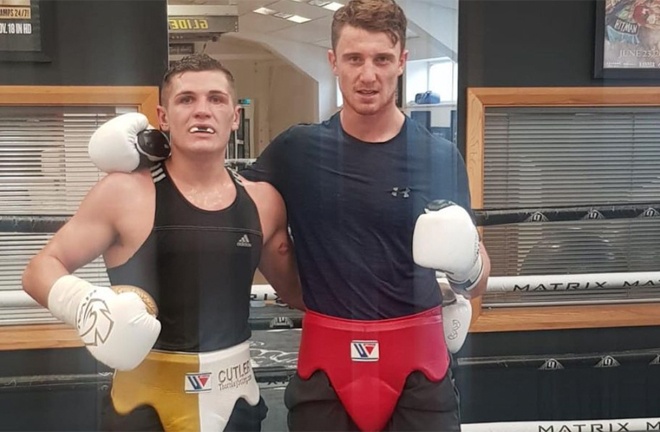 "We went up to Liverpool to watch Chris [Billam-Smith] win the Commonwealth title.
"We went up to Manchester the weekend of it, we went up sort of a few days before he fought to get some rounds in with me and my coach Kev Thornley.
"Had a little spar, did a eight round spar with Brad Rea, very, very, very good close spar, tough rounds.
"We know we're in for a tough fight, both of us do we've both got nothing to lose and everything to gain, so I know it's going to be a tough fight.
"He's a very tall, long opponent it'll be hard for me to get on the inside and stuff, but I believe I've got what it takes to get there and get the win.
"So massive respect to Brad, we're both putting it all on the line, we don't need to do this. I think he's a little bit younger than me, only by a year or so we're both putting it all on the line and I know it's going to make for a great fight, I think a possible show stealer."
Cutler hopes a victory over Rea will lead to a maiden title fight either at Southern Area or English level back in his hometown.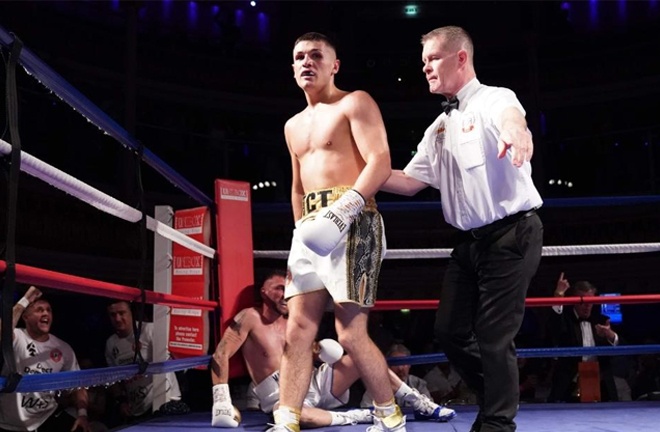 Last spring there were reportedly talks for a Matchroom Boxing card to be staged in Bournemouth headlined by Chris Billam-Smith, which ultimately failed to materialise.
Nevertheless, Cutler admits he is relishing the prospect of sharing the bill with the Commonwealth champion, who faces Vasil Ducar for the vacant WBA Continental Cruiserweight crown and putting Bournemouth on the map.
"It's a bit surreal really isn't it. Bournemouth's not known for boxing is it let's face it.
"We started off at the same amateur club at Poole ABC. When he went pro, I had my last year with Parkstone ABC, but we've both been pushing each other, it's what we've both dreamt of and for me to have my first opportunity on a big show, have it with Chris and it not being down in Bournemouth it's a bit surreal really.
"It's sort of written for us and the pressure is on for both of us to deliver, because last year Eddie Hearn was looking at bringing a show into Bournemouth, so hopefully if we both get the win on Saturday that's something that can happen in the summer which I'm really looking forward to, let's get the win first."
Watch the full interview with Lee Cutler below: