Best Boxers from Panama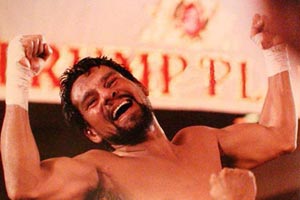 Take a look at the top 5 boxers in history from Panama. Most fight fans know the great Hands of Stone to be a proud Panamanian, but he's far from the only notable warrior on this list.
Roberto Duran (Career: 1968-2001): One of the greatest lightweight champions ever, Duran combined savagery and exquisite skills to compile one of the most compelling careers of all-time. Beat a good lightweight champion in Ken Buchanan, had a dominant 7-year reign, and twice avenged a loss to the great Esteban DeJesus before defeating Sugar Ray Leonard for the welterweight crown to run his record to 72-1. Later added belts at 154 and 160. One of precious few fighters to be world ranked for over a quarter-century
Panama Al Brown (Career: 1922-1942): How does a 5'11" bantamweight with the same reach as Joe Louis, Max Schmeling, and Gene Tunney sound? Brown was one of the greatest bantamweights of all time with a body of work that attests to his superiority. His size and skills would have made him a handful for any bantamweight before or since.
Eusebio Pedroza (Career: 1973-1992): Immensely gifted boxer-extraordinaire was fast thinking and hard-nosed. Held the WBA Featherweight belt from 1978 to 1985 amassing an incredible 19 title defenses against solid opposition. Holds wins over Ruben Olivares, Rocky Lockridge (twice), Juan LaPorte, Bernard Taylor, and Jorge Lujan.

Be sure to check out the rest of our Boxing: The Best of a Nation series for more top 5 and 10 lists of the best boxers from different countries and locales.

Ismael Laguna (Career: 1960-1971): Classy and clever lightweight champion beat one of the all-time greats at 135 pounds in Carlos Ortiz in 1965 to win his first belt, though lost it back to Ortiz in his first defense. Stopped Mando Ramos in 1970 to win his second lightweight belt and went on to beat future titleholders Guts Ishimatsu and Chango Carmona.
Hilario Zapata (Career: 1977-1993): Titleholder at 108 and 112 pounds was one of the purest boxers from the talent-rich 80's. Won 18 title bouts from 1980 to 1986, including wins over world champions Joey Olivo, German Torres, Hall of Famer Jung-Koo Chang, and Dodie Boy Penalosa.
Hopefully you enjoyed our list of the best boxers from Panama in the history of the sport, if you care to debate, question or argue, then feel free to chime in with a comment below. From Manos de Piedra to the aptly named Panama Al Brown, a very notable collection of all-time greats.