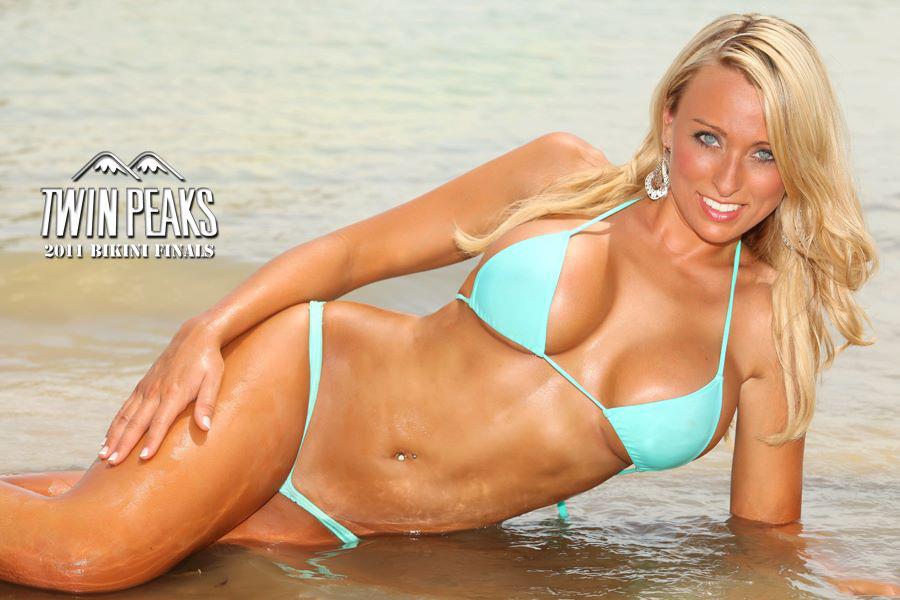 Featured Boxing Ring Card Girl of the Month – Ashley Ferrara Photos & Info
Got the boxing fan blues? Bummed that Brandon Rios vs. Yuriorkis Gamboa appears to be on the rocks, or that the heavyweight division continues to be in shambles? Well, have no fear. We'll help to cheer up your day with our latest featured boxing ring card girl of the month, the lovely Ashley Ferrara. Take a look at a photo gallery of Ashley below, and get to know her a bitter better.
You can see more of Ashley on her Facebook page, and you can also follow her on Twitter, @AshleyFerrara.
Boxing Ring Card Girl Ashley Ferrara Pictures
Bio and Q&A
Ashley Ferrara is a professional boxing and MMA ring card girl who has worked nationally televised events on Showtime, HBO, and ESPN2 and was the featured ring card girl at the 2012 USA Boxing National Championships.  She has also been featured in The Ring Magazine and Ultimate MMA Magazine and is a Playboy Girl of Golf.  Ashley lives in Norman, Oklahoma where she attends law school part time at the University of Oklahoma and also works as an independent tradeshow, promotional and swimsuit model.
Age: 26
Residence (state): Oklahoma
Marital status: Married
Occupation: Law Student, Ring Card Girl and Model
Education : Undergrad at Yale University, Law School at the University of Oklahoma
How did you become a ring card girl?
Ashley: My first year of law school was tough and I was looking for a fun part time job. I ended up working at Hooters, got into modeling and the rest is history.
What is the biggest obstacle you're overcome?
Ashley: I didn't grow up in the modeling world, so once I started it was fast and furious. I had to learn a lot about the industry very quickly.
Who's your favorite boxer of all-time?

Ashley: Larry Holmes, genuinely great guy and always fun to watch replays of his fights!
Favorite fight you've worked?
Ashley: Berto-Ortiz. I'm very disappointed that Berto hurt his bicep and we will have to wait to see the rematch!
Who wins, Mayweather or Pacquiao?
Ashley: Depends on where they both are in their career when they fight. When it gets on the schedule, I'll be excited to analyze and choose who I think is going to come out on top!
What's the best thing about your profession?
Ashley: As a ring card girl, I meet incredible people. Also, sitting ringside for all the fights isn't so bad either!
Worst experience during an event?
Ashley: I've been lucky, knock on wood, I don't have any horror stories… yet!
With the law degree, do you ever see yourself being the first ring card girl turned boxing promoter or manager?
Ashley: If Bob Arum can go from Federal Tax Prosecutor to promoter, it's definitely possible for me to make the transition!
Look for Ashley in the May issues of The Ring magazine and Ultimate MMA Magazine as well as ring carding the Showtime: The New Generation fight card on March 23rd in Tucson, and be sure to check out her Facebook and Twitter pages for more great pictures and updates.