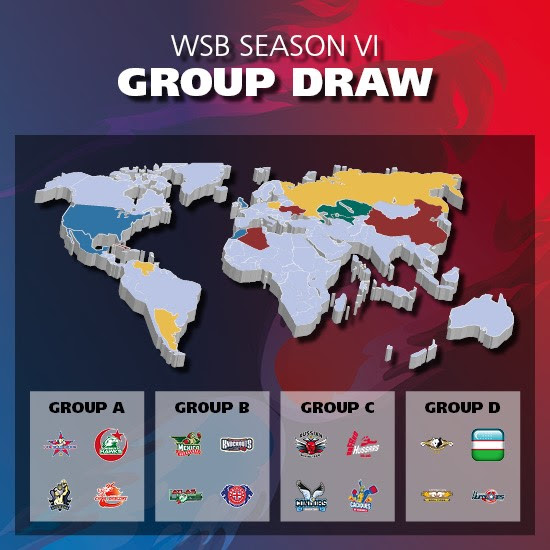 BoxNation has secured the exclusive UK rights for Season 7 of the World Series of Boxing, which will feature live coverage of all British Lionhearts fixtures.
The competition, which pitches 16 franchised teams against one another in a league format that leads to play-offs and a final, has rapidly grown and 'The Channel of Champions' will be the only place to see comprehensive coverage throughout the eye-catching tournament.
The British Lionhearts will kick-off live coverage of the tournament on February 9th when they travel to Rome to face Italia Thunder, before battling France Fighting Roosters on February 23rd in Paris.
BoxNation will also be on hand when they return to UK soil on March 8th and go up against Morocco Atlas Lions in London, followed by return fixtures with Italia Thunder on March 23rd, France Fighting Roosters on April 6th and Morocco Atlas Lions once again on April 21st.
BoxNation will be sure to follow their journey throughout, should they prevail to the next rounds.
The British Lionhearts will be out to go one better this year after a mouth-watering final in Season 6 against the formidable Cuba Domadores in Tashkent.
Ten bouts of superb boxing in one grandstand season finale saw the Cubans lift the trophy for a second time, worthy winners at the end of a near-flawless season.
The WSB features some of the most talented young boxers around in a unique and exciting team format as fighters compete without vests or headguards in 5 three minute rounds; 5 bouts per match with a 10-Point-Must-System.
After starting in August 2008 the WSB has gone from strength-to-strength, with a host of traditional boxing nations involved in the tournament including franchises from Kazakhstan, Russia, Argentina, China and many more.
Jim McMunn, Managing Director of BoxNation, said: "We are very pleased to be able to once again air the ever-exciting World Series of Boxing. The tournament is now in its seventh season and continues to produce quality and enthralling boxing action which is sure to have BoxNation subscribers tuning in. We are looking forward to charting the progression of the British Lionhearts throughout the tournament exclusively live on BoxNation and hope that they can overcome the final hurdle this time around by winning the tournament. There are a number of immensely talented fighters taking part in the whole tournament and we can't wait to showcase them on the channel."