"We want to completely own the boxing space, monopolise the whole market in the sense that when you say BOXRAW you think boxing, when you think boxing you say BOXRAW."
Search the social media feed of almost any elite boxer currently and you'll see BOXRAW appear in some form, whether through clothing or equipment, with high-profile stars such as Oleksandr Usyk and Gervonta Davis all prominent supporters and ambassadors of the brand, which is just getting started.
BOXRAW's Founder and CEO, Ben Amanna, a former boxer himself had seven fights after he first entered a boxing gym aged 12, having experienced bullying as a teenager.
Now 29-years-old, he has always remained involved in the sport in some capacity. Having started a boxing club whilst studying at university, Amanna continued his passion through running charity boxing events and first established his vision for the company whilst training for a fight.
Have a conversation with Amanna and you can't help feel inspired by his journey, determination and desire to succeed.
"I was training for a fight at the time," Amanna told proboxing-fans.com.
View this post on Instagram
"I remember just wanting people around me, as they drove past in their cars, to know that I was training for a fight, I was proud to do it.
"Then the more I looked into it, the brands that came before us, they just tended to focus on the end result, fight night, but to me it was a journey to get to that point which is always the most magical.
"I'd seen it transform my life firstly, it took me away from life in the streets, I saw what it did for the kids in the amateur club, I saw what it did for the people at uni and not always in the same way.
"How it affected the kids in the street growing up and then how it affected the fairly privileged kids I went to university with is completely different, everyone had their own take with it.
"I just realised at that point there needs to be a brand that represents who we are and what the sport can do for you and then the purpose sort of developed into, we need to be the reason why the world gets into boxing, we need to shift that narrative away from people thinking it's just this elitist sport, it's very brutal and the end goal is to knock someone out.
"Albeit that might be the desire of many of the boxers that get in the ring, but it does way more for people outside of the prizefighters, collectively around the world by giving people a sense of purpose."
BOXRAW have built relationships with the now stars you see all over your timelines long before they were the household names they are today.
Initially established four years ago, whilst Ben was still managing his time between a car sales business, the Coventry native admits he was working up to 20 hours a day to kickstart his company, who first made their name through providing exposure to the 2016 Great Britain and USA Olympic teams.
"Instagram within the boxing space was very small, people didn't have a lot of followers," Amanna continued.
"So when we started out, boxers weren't that much bigger than us. I remember even Ryan Garcia, we both came up at the same time. When BOXRAW launched, he'd just about started his instagram account.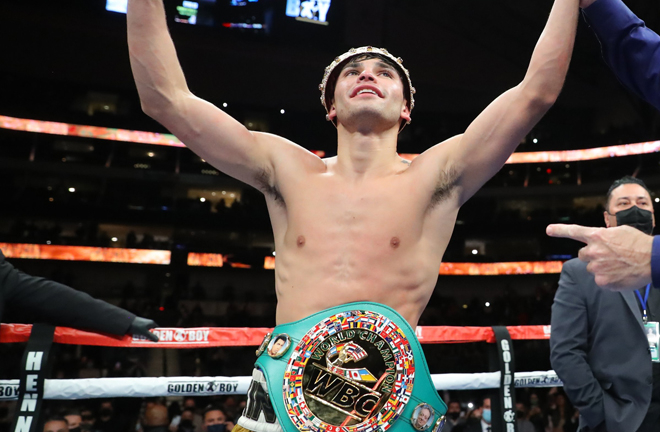 "He was an unknown amateur, we got speaking, so it's been cool to watch each other's growth and development from that regard.
"The initial boxers that we first started to properly interact with was the Olympic team for both the USA and UK.
"I reached out from fake email accounts, people used to think BOXRAW was this huge company, so I used to reach out from a fake alias. I said 'hey, we're interested in having you on our snapchat story, if you want to take over, we've got hundreds and thousands of followers around the world and it was a load of rubbish!
"But I don't think they cared so much, because the community was so engaged with them and it started with that. We got boxers to do our snapchat takeovers and more and more boxers got on board and high profile boxers from Deontay Wilder, Andre Ward."
Ben's determination to make his brand succeed led to a big break, as he secured a deal with Vasiliy Lomachenko to become his commercial manager.
A move he credits to bringing BOXRAW the credibility it has today, despite almost facing arrest in California for his troubles.
"I remember we weren't getting what we needed from the contract that we had on our collaboration with Lomachenko," Ammana recalled.
"I said to him 'I can come see you in LA,' I said it flippantly 'or I can jump on a call with you,' thinking he was going to say yeah just jump on Skype, we'll talk about it.
"He was like 'oh yeah you can come to California tomorrow!'
"So, I was in California for less than 36 hours, never driven in LA before and I had 36 hours basically to land this deal with them, we landed this deal, as in a deeper capacity and I was driving back trying to make a flight.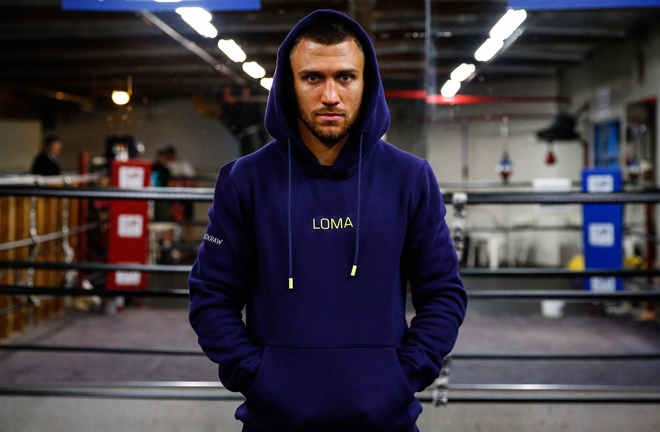 "On the way there the journey took me maybe about an hour-and-a-half, on the way back the Sat Nav suddenly forecasted like four hours and I had basically three hours to a flight, so I was just blitzing it down the freeway and the police stopped me.
"I told him the reason why and fortunately he was a big Lomachenko fan! I'd become his commercial manager at that point and taken over his Instagram account.
"So [I showed him] 'I've just become his commercial manager, here's his instagram account, I'm telling the truth, I need to get back for my flight' and he let me off.
"That was a big catalyst for BOXRAW's development in the sense that it gave us this authenticity within the space, it sort of solidified the fact that we were a legit brand, working at the time the best boxer in the world."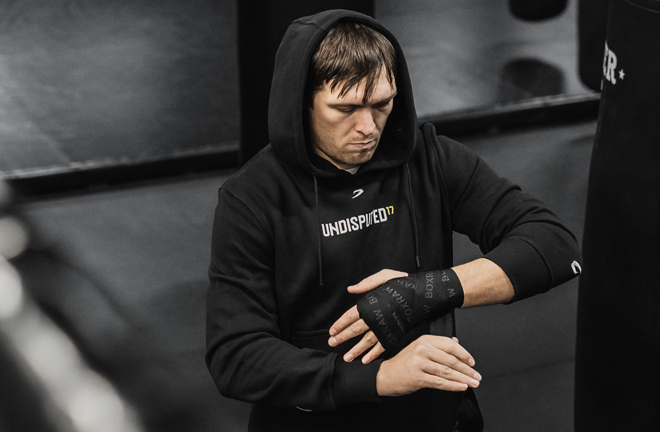 Despite being widely recognised as an apparel brand, BOXRAW stretches far beyond that remit, providing boxing equipment such as hand wraps, with plans in motion to release a groundbreaking boxing glove, that has been in development for the past four years.
With the world enduring a global pandemic, BOXRAW are moving the needle to improve the safety of fighters who are working towards fights under strict COVID-19 protocols, launching their own, unique face masks in the coming weeks designed to  improve their safety, whilst training.
As part of their expansion and vision to ultimately be the reason why the world got into boxing, BOXRAW are keen to stamp their mark in other areas of the sport and society.
Two innovative initiatives, BOXRAW Labs, which Amanna describes as the "most comprehensive piece of intelligence within the world of boxing", which is yet to be released and Boxing Is Love, an organisation run in association with BOXRAW with a goal of helping kids pursue a passion in war-torn countries such as Liberia, where plans are in motion to build a boxing gym.
"Coming back to our vision, if we want to be the reason why the world got into boxing, we can't disregard a 1/3 of the world's population who don't have access to the sport, because of lack of resources, so I launched Boxing Is Love.
"I haven't been to Liberia now in just over a year, because of the virus.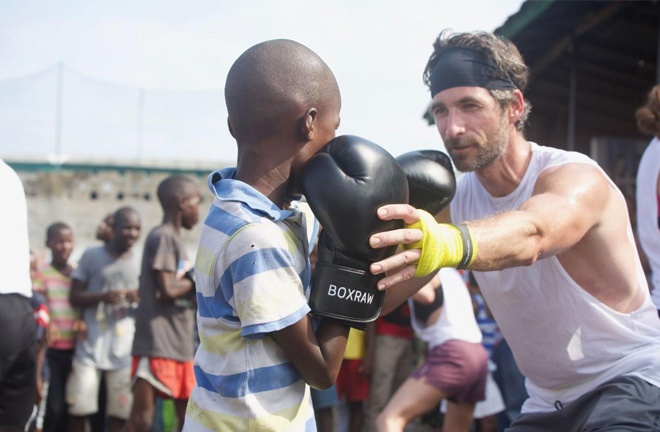 "But the feeling we get when we're on these trips, you can't explain it.
"Seeing first hand the impact that the sport can have on these kids who have absolutely nothing, it just reminds you of the fact that BOXRAW's vision is to be the reason why the world got into boxing, this is something worth going for, it has an impact."
BOXRAW have achieved a great deal in a short span, clearly establishing themselves in the market and gaining the trust of some of the biggest names in the sport and as their empire expands, it appears that their journey to be the reason why the world got into the sport is really just beginning.
Watch the full interview with Ben Amanna below: