"To be around someone like Fury who was battling back from his own problems and me coming back from a defeat, it was like a sign for me to persist, to keep going and not quit. A loss is not the end of the road and I won't let anyone tell me otherwise"
For the last fifteen years, the sport of boxing has been dominated by Floyd Mayweather, a man who consistently reminded everyone of his 'perfect' record. Fifty wins, no draws, no defeats. It is a record that is etched into the memory of every person who has ever watched a Floyd Mayweather press conference.
As a result of this the sport, and those who operate within it, are unhealthily obsessed with unblemished records. Promoters will protect them at all costs, some fighters and trainers refuse to take competitive fights in fear of losing it and fans are quick to discredit anyone who's record isn't perfect. Simply, the sport values a clean slate higher than a fighter willing to take a risk. 
Perhaps at the top end of the sport an undefeated record may secure you an extra million dollars on top of your already seven figure payday but in the lower echelons of the sport where fighters are competing to simply survive and give themselves a shot at a better life, the '0' in the loss column holds little significance. 
Brian Phillips is a fighter that experienced a loss early. He took a competitive fight against his Liverpool counterpart, Nick Ball, and it didn't go his way. The scouse featherweight now has a record of 9-1 but is keen to use his sole defeat as a positive for the rest of his career. 
"It is a fight I wanted to take but myself and my team, on the night, lacked experience. No disrespect to the people involved but I felt like I walked to the ring on my own that night and I needed people with experience to be in the corner with me but it is something I will grow from"
Following the loss, Phillips initially walked away from boxing. His mindset at the time, mirrored the mindset of the sport in general. He felt he couldn't continue without a '0' on his record, but that soon changed. 
"I walked away after getting beat. I thought I can't lose to him and carry on, so I left. It took me a while but then I thought, a loss is not the end of the road and I won't let anyone tell me otherwise. I sat down and thought about it and I thought to myself, I have been beaten now. I know how horrible it is but I can use this as motivation
"It hurt me getting beat but now I know I don't want to feel like that again so it has made me a better fighter. When I get into title fights, I will use that defeat in my favour"
In the aftermath, Phillips made some changes and travelled around experiencing different gyms, whilst also acting as a sparring partner for various fighters.
Out of the blue, he received a phone call from trainer Ben Davison, who trained heavyweight Tyson Fury at the time. He was asked if he would travel out to Big Bear in California to spar Isaac Lowe and as a result, he got to experience a camp with Tyson Fury in the build up to the first fight with Deontay Wilder.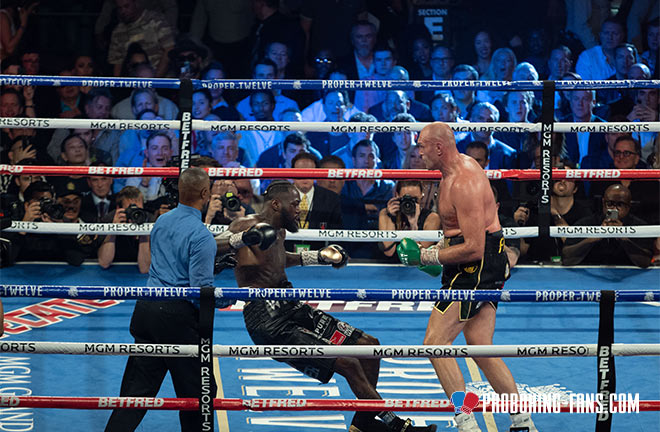 "Basically, I was just out trying gyms out and doing a bit of sparring and I done a few rounds with Isaac Lowe and then I got a message from Ben to ask if I wanted to head out to California with them. It was a shock but I can't help believe that the experience was just meant for me.
"When we were in camp, Fury was talking about how he beat depression and I got to experience being around that. It was one in the million chance to get asked to go out there and be involved but I can't help think I was meant to be there and to learn from him"
Back in the UK and feeling renewed with motivation and confidence, Phillips made the move to the Tonk Gym and signed a managerial contract with Steve Wood's, VIP promotions.
The shows promoted by VIP provide ample opportunity to box regularly but without the bright lights and the support of a television platform. This is a side of the sport that a fan doesn't see or appreciate. Phillips is treading the hard road and although it brings difficulties, it is a route that has been tried and tested by many champions before him.
"Basically, I train for 8-10 weeks with no money coming in. I have a couple of sponsors who look after my kit and some day to day things but I don't have a money sponsor so its down to family & friends and their generosity and buying a ticket from me so I can get paid. To be honest, some of them don't even like boxing but they will buy a ticket from because they believe in me"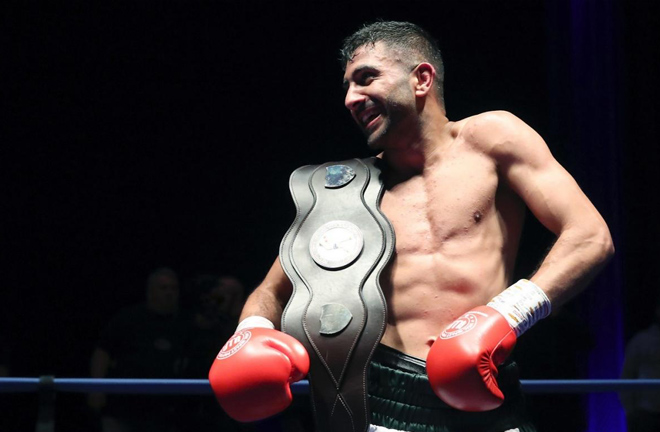 In late February, Phillips was scheduled to fight Zeeshan Khan for the featherweight central area title. The fight fell through but is being rescheduled for early summer and it would represent the first opportunity for the Liverpool man to wrap a title around his waist and hopefully open some doors to bigger domestic titles. 
"To be honest, when I first turned professional, I dismissed a central area title. I didn't even think about winning it. But, now I know how this game works. I know what doors it can open and it could lead to English/British title eliminators and chance for me to fight on bigger cards with more exposure. I know how important it is for me to win this now and I am determined to do it"
As well as titles and making a success of his chosen career, Phillips has bigger motivations. A long term partner and three children under the age of four, the desire to be a success stems from his commitment to the people in the four walls of his own home.
"When I started amateur boxing, this was all about me. It was because I wanted to box but now it's not about me, I have got my family at home and it is all about them"
As with the ticket sales, searching for paid sponsorship and fighting on the small hall circuit, there are things at home that boxing fans don't see. There are battles a fighter faces before they even have the chance to ring walk and although we are accustomed to seeing the glamorous version of the sport on TV. It is an unforgiving career choice that has harsh consequences.
"It is hard at times when I am in camp. I train all day and then I don't have the energy to come home and spend time with my kids. I am so lucky my partner takes everything off me, she does everything and picks me up if I ever get down
"After I have boxed with whatever money I make, we try to go away on a holiday, as a family and make memories so that I know what I do is all worth it, in the end" 
Competing for the central area title was not the dream for Brian Phillips when he first laced up the gloves but, for a man who has given his life to boxing, it might just be the first step on the road to bigger things. 
One thing is for sure, Brian Phillips is doing it the hard way.  No TV cameras, no big sponsors, no famous promoters. Just a dedicated, hard-working family man who is going against the grain. If more people inside the sport adopted his attitude, it would be in a much healthier place.