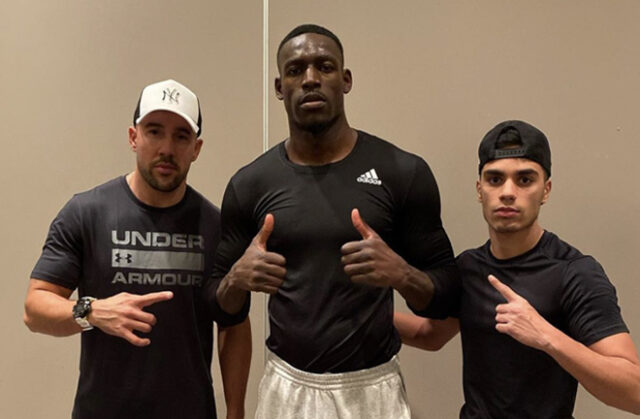 At just 20-years-old, Hasan Al-saigh is already gaining experience and knowledge to savour.
Al-saigh has become an integral part of trainer Angel Fernandez's Loughborough-based stable, which includes former British cruiserweight champion, Richard Riakporhe who clashes with Olanrewaju Durodola this Saturday night for the WBC Silver title.
It all started with a two-hour phone call and over eight months later, he will work his second professional corner.
"I knew a boy called Charles Frankham who was in his stable at the time," Al-saigh told proboxing-fans.com.
"I originally just said, 'have you got a contact detail for Angel? I'm a massive fan.'
"I was coaching amateurs up until then and he gave me his phone number and we exchanged a phone call and it lasted about two hours, just talking about philosophy, boxing, life.
"So much so he said, 'would you like to come down to the gym for a week' and I did and it just went on from there.
"It's been the best eight months of my life, I've learnt so much being there."
Hasan ensures that he is not just an understudy, getting involved in all aspects of the gym including pad work with Riakporhe as well as studying fights and honing his craft.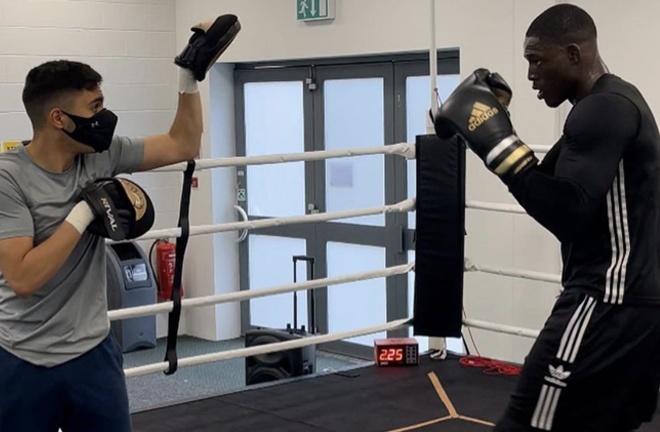 Holding the mitts for one of the most explosive punchers in the cruiserweight division can take its toll, but through expert strength and conditioning advice, the young coach is able to push through the pain barrier.
"It is hard!
"But, I've got certain S&C tips from Chris Baird at Loughborough, who's given me things to strengthen the joints and the muscles, so I'm not aching as much as I was.
"But it's still very sore."
View this post on Instagram
Hasan's mentor, Fernandez has been a key part of Anthony Joshua's training team in recent years, alongside head trainer Robert McCracken.
Appointed prior to his rematch victory over Andy Ruiz Jr in December 2019, the Spaniard oversawn his last two fights against Kubrat Pulev and Oleksandr Usyk, in which he was relieved of his heavyweight world titles.
Al-saigh says Fernandez is always a step ahead and admits his goals are to dedicate his success in the sport to his late, former coach Derek Ashcroft as well as becoming a head trainer.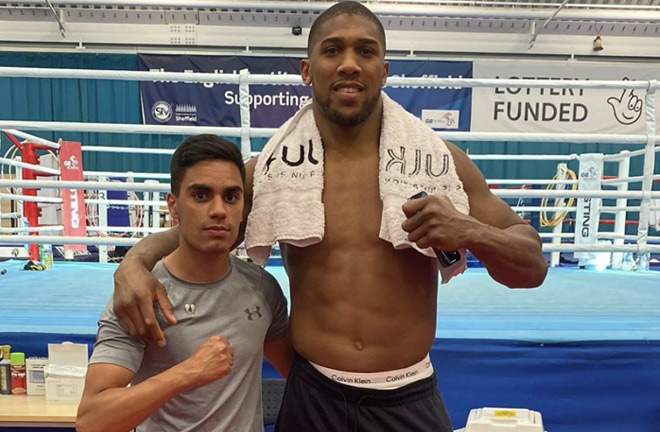 "With Angel he's always a step ahead.
"There's always three or four things that perhaps I wouldn't have originally picked up on and the more I've been around angel and he's made me aware of these dangers, I've slowly started to pick it up and like I say it's a pleasure to be around him, I've learnt so much.
"When I boxed my coach sadly passed away, Mr Derek Ashcroft and he was like everything to me.
"So, my goal is I want to continue his legacy as best I can and obviously build my own as well.
"But a lot of the motivation is I want to put Ash's name in the lights where it belongs."
Watch the full interview with Hasan Al-saigh below: