Anthony Joshua will face Jason Gavern at the Metro Radio Arena in Newcastle on April 4. Joshua is returning to the ring following a back injury and takes on the colourful American over eight rounds as Matchroom Boxing land in the north east with a bang.
The Olympic gold medal hero has blasted out all ten of his professional foes inside three rounds and the 25 year old is itching to get back into the ring after a four month absence.
"I can't wait to get into the ring in Newcastle," said Joshua. "It's been frustrating being out of action but the injury has totally healed up and I will be firing on all cylinders next Saturday.
"Fans in the north east are mad about sport and I am sure it's going to be a great atmosphere – I plan to put on a show for them."
Gavern had success in previous outing in England where he defeated Larry Olubamiwo and former World champion James Toney to reach the Prizefighter UK vs. USA Heavyweights final in November 2013, where he was edged out by Michael Sprott. The Florida man provided a test for Joshua's fellow hot Heavyweight talent from across the pond Deontay Wilder in August, and the American is planning to give Joshua a tough night.
"I'm excited to return to the UK," said Gavern. "I had a great time in and out of the ring at Prizefighter and the fans were great. Anthony Joshua is a big talent but I'm confident I have the experience and have operated at a much higher level. Either way, we are going to find out plenty about AJ next week in Newcastle.
"I love fighting in the UK and England in particular as the boxing fans are so knowledgeable and passionate about the sport."
Promoter Eddie Hearn added: "It's great to see Anthony return from injury and I'm looking forward to seeing him face Jason in Newcastle. It's a nice test on his return, Gavern has plenty of experience but Anthony has plenty of frustration to let out and north east boxing fans can expect an explosive performance in Newcastle next week."
Joe Selkirk Signs with Frank Warren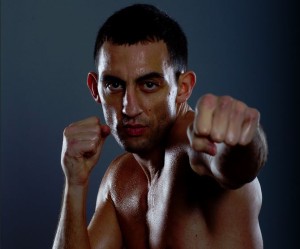 Super-talented Liverpool light-middleweight Joe Selkirk is now on course to challenge for a world title after signing a new promotional deal with Frank Warren.
The undefeated 29-year-old next fights on the huge Echo Arena show on Saturday 18th April on the undercard of Derry Mathews's challenge for the WBA World Lightweight Championship against Richar Abril, live and exclusive on BoxNation.
On the talent-packed Merseyside fight scene, the ex-Rotunda star is regarded as the most naturally gifted boxer to emerge from the big-fight city in recent years, but has only shown glimpses of his true potential because of inactivity due to hand injuries.
He captured the WBO European crown in his last fight against Zoltan Sera with a powerful performance in December 2013 to take his record to 12-0-0 with 6 KO's and a career high number eight world ranking in the WBO.
After injuring his right hand in the fight, Selkirk underwent an operation that has seen him out of the ring, but now back at the fantastic MGM training facility in Marbella he's fit and ready to make his long awaited return in an eight-round contest against Yuri Pompilio. The tough Spaniard, who extended Adam Etches over six rounds and Liam Williams to eight rounds, will be a good test for Selkirk.
Selkirk now aims to continue where he left off with hard-hitting performances, but this time maintain a consistent level of activity in his march towards a world title fight in a star packed division currently ruled by Floyd Mayweather (WBC), Demetrius Andrade (WBO), Cornelius Bundrage (IBF) and Erislandy Lara (WBA).
"I just can't wait to get back in the ring and fight again and I'm over the moon to have signed with Frank Warren who is by far and away the best in the business," Selkirk enthused.
"Frank has done a fantastic job with my career, he delivered to me the opportunities and world ranking, and I believe that this time we can achieve that again and go even further,"
"Unfortunately, because of the injuries, I couldn't keep the fight momentum going which was very frustrating, because I know I've got the talent and I should have got further by now, but following the hand surgery I feel fantastic again and I'm desperate to get back in the ring and fight, if I could fight every day I would!"
"With the great team at the MGM also backing me, I believe that for once I've got a clear road ahead of me to focus on just training and fighting and I know that now you'll start seeing the best of Joe Selkirk,"
"It's a great period in the 154lbs division at the moment domestically with British Champion Liam Smith and Commonwealth Champ Liam Williams and on the world stage with Mayweather, Andrade, Bundrage and Lara,"
"Realistically, in a few more fights, I know that I could handle the likes of Lara and Bundrage or even Andrade, they are my targets that I've set and in my next few fights I'll have to prove that I'm ready for them."
"My fans are desperate to see me fight again and this time it's the journey towards the world title."
Warren added, "I've always believed in Joe and I'm delighted that he's signed a new deal with me and he begins his return on Saturday 18th April at the Liverpool Echo Arena. The momentum was a problem last time, but now that he's sorted out his hand and has focussed on the road ahead in his career, I will aim to deliver him the opportunities and get back to where he should be."
NICK WEBB: 'I WANT TO BE THE LION IN THE JUNGLE!'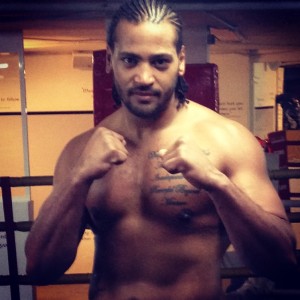 Chertsey heavyweight hope Nick Webb attributes the formidable power and athleticism that took him to an ABA final in the amateurs to his time as a teenage athlete, writes Glynn Evans.
'Prior to boxing, I threw the shot put and discus for Newham and Essex Beagles AC from the age of 13 and that made me very strong,' claims the 6ft 6in, 18 stone colossus who makes his pro bow in a four rounder against Croatia's Hrvoje Kisicek at the York Hall tonight, live and exclusive BoxNation.
'The shot developed the power for my straight right hand and the discuss developed the rotation for the hooks. I also played basketball and rugby,'
The 27 year old disclosed that he took to the fight game relatively late.
'My granddad had been a boxer and had also done a bit of bare knuckle stuff. I always showed an interest when he spoke about his fights and, as the biggest kid, I was always fighting myself as a younger man,' he says.
'I always loved watching the boxing as a kid. My heroes were Ali and Lennox Lewis. Ali was always entertaining. I loved his speed and movement. Lewis could throw power shots from any angle. Granddad passed away when I was about 22 and that's when I started up myself.'
Boxing for the Woking ABC in Surrey, the qualified electrician who now works as a personal trainer didn't start competing until he was 22.
'I was 147 kilos (23st 2lbs!) when I had my first proper bout,' he recalls.
'I had 27 amateur fights and lost just five – three of them to (2014 Commonwealth Games gold medallist) Joe Joyce. He's the best I fought; doesn't hit especially hard but throws so many. He's extremely fit and can ship tremendous punishment.
'First time was a very good, close fight that went to points. Second time, in the 2012 ABA quarter finals, a few people thought that I won but I didn't. Joe out worked me.
'Third fight, in the 2014 ABA semis, I had the wrong game plan. I went in trying to knock him out and nailed him clean a few times but he just took them and kept coming back. Eventually he overwhelmed me. I couldn't cope with his high work rate. He never put me over – no one has – and I weren't really wobbling.'
Joyce, of course, is presently ripping up trees in the World Series of Boxing so no disgrace there. Besides, there were several other good nights.
Webb says: 'In 2013 I got to the (English senior) ABA final against Anthony Richardson from the Army but lost a 3-2 majority decision. The fight was held up in the north-east (Rainton Meadows Arena) where he was from and he had a massive crowd which I believe influenced the judges. I gave him two counts in the final round and the TV commentators had me winning.
'Before that, I won the National Novices for under 20 bouts and I also beat a 155 kilo (24st 5lb) guy on a club show in Chicago. The Woking was a great club for trips. We also went across to the MGM gym in Marbella.
'My goal as an amateur was to get on the GB set-up in Sheffield and I had four trials. I thought I did well but they already had Joyce and Frazier Clarke and didn't need me.'
When ex WBO heavyweight challenger Scott Welch approached with an offer to join the profession. 'Big Nick' decided to take the plunge.
'The prospect of tutelage off Scott was a big factor in me accepting,' says Webb who is managed and coached by the former British champion.
'I train with him three times a say down in Brighton from Monday to Friday and we get on really well. Already I've learned a lot of technical stuff from him. He's helped me with my power and how to use my strength on the inside. He preaches: 'Big man, small target.' An ex Marine called Matt runs with me and helps with my strength and conditioning.'
The sport will never have too many big hitting heavyweights and the Surrey giant promises to be a very welcome addition to the industry.
He concludes: 'I see myself as an entertaining fighter. I can box but first and foremost, I like to brawl. You'll not find many heavyweights stronger than me. I'm pretty heavy handed and can throw all the shots. My game will be far better suited to the pros. Now I mainly need to develop my defence and fitness.
'I'm just gonna train as hard as I possibly can, take one fight at a time and build my record. Ultimately, I wanna be the lion in the jungle!'
Unbeaten middleweight prospect Liam Desmond looking for fifth win in Essex on June 20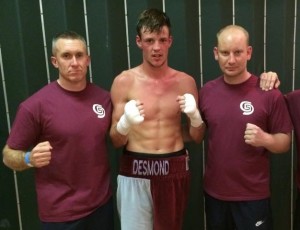 Undefeated middleweight talent, Liam Desmond 4-0 will next fight on June 20th at Civic Hall, Grays looking for his fifth win in the pro ranks on a Carl Greaves Promotions show.
The 21-year-old from Corringham, Essex said of his next fight, "It's at the Civic Hall again and I've got no idea of the opponent just yet but it'll possibly be a four round fight but maybe six rounds."
The 6ft 2" tall middleweight moved up to 4-0 on March 14th after defeating Rob Brown 1-1 at the same setting for all of his pro fights to date, the Civic Hall, Grays with the headlining fight featuring Prizefighter winner Johnny Coyle claiming his first title in the form of the British Masters Bronze light-welterweight strap.
Keen to continue the momentum, the young talent has already been back to his boxing home, The Fight Farm in Basildon, Essex just ten days after fighting, "Went back to the gym yesterday but I'm going on holiday next week so I'll be straight back to the gym after that, and then not long after I'll be starting the camp," said Desmond.
The previous win on March 14th marked the former West Ham ABC amateur's first full year in the professional ranks achieving a respectable 4-0 record.
He said, "I've settled in really good now, each fight I've improved and I'm really enjoying it. I can't complain at all with my first year, I haven't rushed the amount of fights but I've been regular enough. I don't want to take backwards steps now, I want to progress and I want the hard fights because it makes you learn more."
Desmond completed his debut year successfully with wins over Liam Griffiths 3-37-1 on his pro bow on March 15th last year, Dee Mitchell 9-63-1 four months later in July, Kieran Gray 6-35-1 once again four months apart in November, and the latest triumph over Rob Brown who came into the fight having beaten the same opponent in Kieran Gray just a few weeks earlier than Desmond did.
The young prospect is keen to start stepping up the rounds and calibre of opponents and his coach, Kevin Lilley and promoter, Carl Greaves are in full agreement.
Desmond commented, "I definitely want to be going up to six rounds, maybe even eight, by the end of the year. It's up to Carl and Kevin but I'm happy to step up, I'll put the work in and whoever is in front of me then I'll beat them, not really bothered who it is, to be honest.
"I'd like to finish the year as a Masters champion. Talked about it in a chat with Kevin [Lilley] and hopefully I'll move on to bigger fights next year. For now, it's about getting my name out there and some more wins under my belt."