Capmbell & Coyle Looking at 2015 Showdown
Luke Campbell and Tommy Coyle say that the pressure is on them to claim big wins at the Ice Arena in Hull on Saturday night, so they can set up a huge clash in the city next summer. The Lightweight duo face big step-up fights on Saturday night, with Coyle meeting Michael Katsidis and Campbell facing Argentine Daniel Brizuela, who shared a rollercoaster war with Coyle in February.
Promoter Eddie Hearn has made no secret that a clash between the two at Hull City's KC Stadium next summer would be a huge event for the city and for British boxing, and both men believe that if they keep winning, a fight is inevitable, and Campbell would love to box outside in his hometown for the second time having made his professional debut last July at Hull KR's Craven Park.
"We both have tough fights on Saturday but if we keep winning then we can be looking at a massive outdoor show at the KC Stadium, which will be great for boxing fans and for the people of Hull," said Campbell. "Tommy and I have been friends for a long time, we've known each other for over a decade, we trained together as kids, but this is the sport we're in, it's the entertainment business and we can put our friendship to one side for a night to put on a great show for the fans. I am going to stay unbeaten, that's for sure, so if Tommy can do the same we'll be ready for a big one."
Coyle appeared on Campbell's debut card and suffered a heart-breaking KO loss to Derry Mathews having dominated the fight. The 25 year old credits Campbell's Olympic gold medal heroics with bringing boxing to their hometown, but says he'd have no qualms in facing the unbeaten star and believes he'd beat him.
"Luke winning the gold started it all off, I have so much respect for Luke and if it hadn't had been for that then we wouldn't be having these big shows in Hull," said Coyle. "The fans here are fantastic, some of the best in the land. They will be out in force this weekend and if we keep winning then we'll be getting more and more shows here. We're pals and we've travelled the world together as amateurs but I am not daft, Eddie promotes us both and it makes sense to put us in the ring together.
"First and foremost, it's Katsidis. The fight with Luke excites me very, very much. Luke is a good friend of mine, I have a lot of respect for him and his success in the Olympics is the main reason why I got my shot on a big Matchroom bill against Derry last summer.
"I'd be confident of beating him, he's not been in there with someone like me but it would be a very good fight, and we both have hard fights to take care of this weekend first."
Kevin Mitchell Warns Coyle of Katsidis' Power
Kevin Mitchell has issued a stark warning to Tommy Coyle: allow Michael Katsidis to let his hands go and he could knock you out, and Mitchell will be a keen observer of the clash this weekend.
The Londoner met the Aussie in May 2010 for the WBO World title with Katsidis swarming over Mitchell and stopping him inside three rounds at Upton Park.
Katsidis went on to tackle Juan Manuel Marquez and Robert Guerrero in World title bouts then returned to London to challenge Ricky Burns – and Mitchell says that 'The Great' still has plenty of ammunition to derail Coyle's career.
"I don't think Michael is what he was when he fought me but if you stand in front of him and let him let his hands go, he can do a job and he could knock Tommy out," said Mitchell.
"Since he boxed me he has proved he can mix it very well at World level. He has had many wars but I can see him getting an early finish if Coyle isn't sensible.
"I think it will be another war. If Tommy does what he normally does then I think he could get knocked out in the first four or five rounds.
"If Michael wins, it will be because Tommy stands his ground and walks onto one of Michael's dangerous body shots or head shots. Once Michael lands those shots and knows that he has hurt you, he isn't one of those fighters like Brizuela who couldn't capitalise – Michael will finish the job.
"If Tommy uses his head and uses plenty of foot movement, uses the ring well, keeps out of his way and keeps it to strict boxing, keep on his toes, hands nice and high and be aware, then I think Coyle can get the job done on points. I think if he stands there and tries to have a go at him then I think you'll find Coyle walks on to one and he'll go over.
"Coyle will have worked on that, 100 per cent. This game is all about winning and what Coyle has to do is stick to boxing, don't worry about entertainment value, just go and get the win and do what you have to. Stick to the basics, stick to the jabs, the one-twos down the middle, keep moving and go from there.
"This fight is down to Tommy Coyle. If he sticks to the boxing, fast movements, angles, keeping it long, then he can win. If he doesn't do that and stands his ground he will walk onto a few and try and go into the trenches then I think I could get stopped early by Katsidis."
Q&A Interview with Liam Smith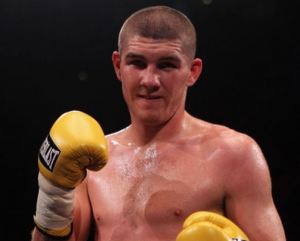 Having already asserted hegemony over the domestic junior middleweight crop, reigning British champion Liam Smith is now keen to conquer the world.
The stone-faced 26 year old – third eldest of the four fighting brothers – presently holds top 12 world rankings with both the IBF and WBO and he'll be hoping to make inroads into the WBA's listings this weekend when he confront's Hungary's Zoltan Gera at the Echo Arena in his native Liverpool on Saturday.
The card also features world rated super-flyweight Paul Butler, Kevin Satchell's challenge for the European flyweight strap plus the hugely anticipated domestic showdowns between Derry Mathews and Adam Dingsdale and Thomas Stalker against Jack Catterall, plus Chris Eubank Jnr.
On Saturday afternoon boxing writer Glynn Evans spoke with the box-fighter they call 'Beefy' about his intentions.
What was your evaluation of your last performance, an impressive sixth round stoppage of Jason Welborn in defence of your British title? 
I was pretty pleased overall with the performance. I achieved what I set out to do by getting Welborn out of there inside six rounds.
I could probably have made it a lot easier for myself by using my skills to give him a boxing lesson but a few things were said in the build up so I wanted to have a fight with him, wanted to hurt him.
His camp were going on about how tough and strong he was but I wanted to impose my strength on him, show I wasn't just superior technically but that I was better in every department. Once I'd proved to him I was stronger, he knew there was nothing he could do and it proved an easy night for me.
After a chain of points victories early in your career, it was your second successive quick win against a credible domestic title challenger. How do you account for that?
Probably a number of factors. I've become more powerful physically over the last year and now I believe I'm a big, strong light-middleweight. There's also been technical improvements from working in the gym with Joe (Gallagher, his trainer)and I've definitely developed a more spiteful mindset.
But possibly the main thing is that, during my ring apprenticeship, I fought all the top British journeyman.
You need just one more British title win to own Lonsdale Belt. Welshman Liam Williams, your mandatory challenger, has started to mention your name. How important is it for you to claim the belt outright before advancing to the big international belts?
I'd really love one. As soon as Saturday is out of the way, I'll fancy finalising it. Liam Williams is mandated as my next challenger but his manager Gary Lockett is a very smart guy and I think he knows that Williams is a few fights away from being ready for me.
Sure Liam looked good stopping Ronnie Heffron but that's just one win. I'd be very confident but I'm vacating the Commonwealth soon and I feel Gary Lockett will want to take Williams a different route.
You return to your native Liverpool on Saturday. What are your memories of growing up in this great fight city?
There's always been a great buzz up here surrounding the boxing but, to be honest, unlike me brothers, I wasn't really a great fan of boxing growing up. I was just a mad kid who liked messing around on the green with me mates. I was far more into me football. I went to the odd pro show at the Everton Park Triangle but didn't really have any local heroes.
I weren't really a full lover of boxing when the likes of Shea Neary and Andy Holligan were doing their thing in a tent in Stanley Park. My first boxing heroes were Americans like Sugar Ray Leonard. Now I'm a real student of it. I follow all the fighters. Boxing mad!
We've probably got a better crop of fighters now than we've ever had in the past. Today, the recent successes are a big plus with guys like Pricey (David Price), my brothers, Butler from Ellesmere Port, and loads of others all doing well. All the fighters, regardless of their promotional camp, get along pretty well and all bounce off one another.  There's a real positive vibe.
And since they built the Echo Arena a few years back, we've now got a great venue. The tiering is far different to the MEN in Manchester, making it more compact. All fans get a great view. Again, I've sold over a hundred tickets for Saturday, despite all the disruptions. I love fighting there.
You meet Hungary's 16-2 Zoltan Sera over 12 rounds for the vacant WBA Continental title.  Is it less stressful preparing for an international contest than defending your domestic belts? 
I saw Sera when he fought Joey Selkirk, his style is made for me, I'll do a great job on him. He swings wild and walks onto everything. Joey says he's got a head like a brick but he took him out with body shots. I've always been a very good body puncher.
Hopefully, I can deliver another good performance to keep the good vibe going and get the fans talking my name again. I'll be looking for another stoppage inside six rounds.
You're already rated in the top 12 by both the IBF and WBO. An impressive win on Saturday will see you crash the WBA rankings. Which world champion are you targeting?
First choice would have to be (IBF king Cornelius) Bundrage. Last Sunday, immediately after I saw he'd regained the title, I texted Frank Warren and told him I'd travel to the US to challenge him. My style beats his every day of the week. He'd provide a good gauge for where I'm at. I'd happily fight him next.
Lloyd Ellett's Next Opponent Set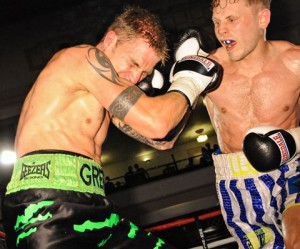 Brighton's Lloyd Ellett has confirmed his next opponent will be Hungarian, Gergo Vari on October 31st at the Metropole Hotel in Brighton.
The unbeaten light middleweight, Ellett 15(3)-0-0 posted the following statement for fans on Facebook, "I now have confirmation that my title defense on 31st October will be against Gergo Vari at the Hilton Metropole Hotel in Brighton. Just under two weeks to go so get your tickets as soon as! Thank you all for your support."
30-year-old opponent, Gergo Vari 14(6)-6(4)-1 is ranked 6th in the Hungarian ratings, has challenged for the Hungarian national title at two different weights and practically shares the same amount of wins as the champion he will attempt to dethrone, Ellett.
Of his forthcoming foe, Ellett stated, "I don't know a great deal about him to be honest. My manager, Mickey Helliet advised me to get rid of him as soon as I get the chance to as he will try to take my head off! I know that he is tall and comes to fight which will bring out the best in me."
This will be Ellett's first defense of the title that he won against Gary Cooper in March this year. The second round of the ten round contest saw Ellett in unfamiliar territory as he shocked fans by hitting the canvas at the hands of the heavier opponent.
In a recent interview with British Boxing News, the British Masters champ commented on that knockdown, "Gary Cooper was my hardest opponent to date. He didn't actually make the weight and the next day he was very big so I knew that he would be strong. Instincts just got me up and straight back into it and I actually thought that I'd actually got back in it enough to win that round."
Ellett has left nothing to chance in his preparations for the forthcoming title defence by sparring hot prospect, Chris Eubank Jr. as well as welterweight Erick 'The Eagle' Ochieng 15(4)-4-0, Peckham's Johnny Garton 11(1)-1(1)-0 and also super middleweight Daryll Williams 7(1)-0-0 at the iBox Gym in Bromley.
The 27-year-old prospect has been investing a lot of time and effort into sparring sessions recently by spending the summer jostling with fighters abroad, "I've been working hard all summer by sparring in Vegas and Barcelona with top fighters so I'm definitely ready to put on a show," said Ellett.
The unbeaten prospect is relishing the opportunity to be the main event in his hometown for the third time in the space of 12 months. Ellett beamed, "I am very lucky to be headlining a show again in Brighton. The support that I receive from everyone here is unbelievable and the venue is so close, it's just five minutes walk from my house."
Kevin Satchell Looking to Break Out this Weekend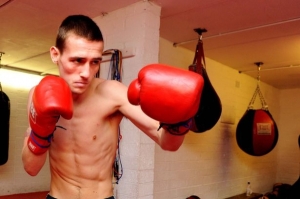 British and Commonwealth flyweight boss Kevin 'Ice Man' Satchell returns to action this Saturday when he challenges Belarus hardman Valery Yanchy for the European title before the Scouse faithful at The Echo Arena in his home city this Saturday.
Twenty six year old 'Satch' has barely put a foot wrong racing to 12-0 (2) and will be strongly fancied to become Britain's first continental champion at eight stone for 14 years. Kevin took time out from his final preparation to speak with boxing writer Glynn Evans.
You've successfully defended your Commonwealth title three times and twice retained your British belt now. Do you feel you've exhausted your options at that level?
Maybe. I'd have loved to have won the Lonsdale Belt outright, prior to challenging for the European.
However, despite successfully defending against Luke Wilton and Iain Butcher – the two best challengers in the division – both were deemed voluntary defences by the Board of Control so we've needed for a mandatory challenger to be established and that took time.
Eventually, they decided on Butcher but whilst training for him in May, I turned my ankle over in training and had to pull out. After that, the European shot was arranged and I'm confident I can win it.
After Saturday, my team will decide whether it's worth dropping back to British level to get the belt or whether we'll just defend the European to try to move up the world rankings.
Your son Alfie is always a prominent feature at ringside on fight nights. Tell us a little about him and his love for boxing.
He's only six but already he's mad for it. He's got his own little gloves and punch bag plus a trackie with 'Ice Kid' printed on it!
He's on it non-stop at the gym when I'm training and, after I've fought, he'll insist on staying to watch all the other fights. He knows all the lads and probably has more boxing knowledge than I do. 'Big Pricey' (heavyweight David Price) was always his real hero until he got beat. Now it's Floyd Mayweather!
Five months ago, I've had another son, Cody, so now I've got two little mascots. Everything I do is for them. 
What aspects of your game have you been working on improving in the gym since we last saw you shutting out Ghana's Isaac Quaye in a Commonwealth defence seven months ago?
For a start, I've begun to do strength and conditioning sessions twice a week at the Peak Performance gym in Liverpool. Obviously, I'm mindful not to put extra weight on so I just do light weights and stuff with medicine balls against my own body weight plus CV drills. It's definitely made me fitter and stronger.
Also, since we got wind of the European title challenge, I've been working non-stop with southpaws to prepare me for the Belarussian. Jazza (Dickens), Jason Cunningham, Anthony Smith and Peter McGrail – who's part of Team GB – have all been helping me out.
Southpaws are only awkward because they're so used to fighting orthodox lads, and we're not used to fighting them. Once you get used to them, they're not too bad.
Boxing is soaring in Liverpool at the moment, with a rich batch of champions and contenders. How difficult has it been for Kevin Satchell to gain recognition?
The city's littered with talent so it's hard to stand out. To be honest, I'm just grateful to be a part of it all.
Saturday is my big chance to break out. Winning the European – my third title – in just 13 fights should get the boxing public to sit up and take notice of me. Hopefully, when we open the (news)paper on Monday, I'll have the biggest write up in the boxing section.
Challenging for the European title in your home city is a huge opportunity. There must have been a real spring in your step through training camp.
Yeh, there has been. I'm really buzzing at the minute, knowing I'm on such a great bill with so many other title fights, knowing how many fans are coming out to see us. That certainly keeps you motivated.
I've given myself ten weeks to prepare. I've already done 68 runs and I've just two more to go. I run between three and four miles each time then have a long ten miler on a Friday. I'm averaging 30 miles a week.
Defending champion Yanchy might be 37 years old but he's only lost three of 28. He finally won the European title at his fifth attempt so has plenty of experience at this level. What's your assessment of him?
I don't usually watch footage of my opponents but I've seen plenty of Yanchy on You Tube. My manager Neil Marsh and my trainer Paul Stevenson went over to Italy to see him win the title against (Italy's three time world title challenger) Andrea Sarritzu last April so they've had a real good look at him and have been devising the game plan.  
Yanchy is an awkward back foot boxer type. He'll no doubt be trying to keep me on the end of his southpaw jab for as long as possible but he's also pretty good with the uppercut in close.
I never like to give my tactics away but we've identified a few possible weaknesses which we'll be looking to expose on the night. We've a few different plans we can resort to.
How important will the home fans be if the fight goes down the stretch?
Hopefully, they'll be crucial. When I defended my belts against Iain Butcher at the Echo we both had a lot of loud support there and they really added to the occasion.
I expect the fight shall start cautiously as we get to know each other and work each other out. But by the mid rounds I expect it to develop into a cracking fight with a lot of heavy shots thrown from both sides. I definitely think it'll be entertaining for the fans. I've personally shifted over 200 tickets and it's great to know you've got the backing of your city. It does help push you on.
Yanchy holds a number 12 ranking with the IBF. If you are victorious on Saturday, how quickly could you be moved to world level?
Hopefully a good win will get me rated with a few governing bodies. A lot will depend on the level of my performance on Saturday as to the route and timescale we pursue.
But it's only my 13th fight and I'm only 26. There's no rush.  I expect to defend the title a couple of times and move up the world rankings gradually.
What do believe will be the deciding factor in bringing you victory on Saturday?
All the hard graft I've put in. I've worked far too hard to let this slip. Whatever way I choose to fight, I win because I'm bigger, stronger, younger and hungrier. I'm ready to step up.
Get to Know Adam Dingsdale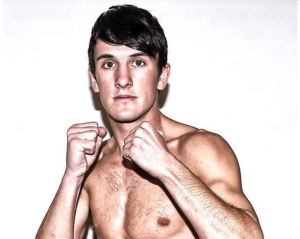 Expect a battle of the ages when local veteran Derry Mathews locks horns with rising Adam Dingsdale over 12 rounds for the WBA Continental lightweight belt at Liverpool's Echo Arena this Saturday.
Mathews, of course, is a time served Scouse ring legend, whose 46 fight CV is garnished with the WBU featherweight and British and Commonwealth lightweight titles.
The man they call 'Dirty' is not only one of the most decorated fighters in the 135lb division, he is also one of the most exciting. However, well into his 32nd year, there is a strong swell of opinion that he might come unstuck against 'Dingsy' this weekend.
The 26 year old has lost only to Dublin's world rated Stephen Ormond in 13 pro starts and will arrive fresh, frisky and full of ambition to gatecrash the major title mix. Scalping Mathews will provide a welcome shortcut.
The oddsmakers enlist Dingsdale at a competitive 2-1 underdog. Several knowledgeable pundits expect this fight to steal the show.
Recently boxing writer Glynn Evans interviewed the Kent roofer to gather some background information.
Name:  Adam Dingsdale
Weight: Lightweight
Born: St Helens, between Liverpool and Manchester. All my family are originally from up there but we moved south when I was about eight. I had a proper northern accent but lost it pretty quick cos all the kids at school took the piss!
Age:  26
Family background: I've just got one older brother who's an actor in the theatre. Dad was always a huge fight fan but I was the first in the family to actually box. Today, I live in Hoo, a little village in Medway. I've a girlfriend but no children yet. 
Trade:  I work full time as a roofer.
Nickname:  'Dingsy'
What age did you become interested in boxing and why?  I've been a fan for as long as I can remember. I first got hooked watching the Rocky films, then became a huge fan of Prince Naseem (Hamed). I started out kick boxing because there was no age limit, then joined the amateur boxing club as soon as I was able, at the age of 10.
What do you recall of your amateur career?   I boxed my entire amateur career at the local Brompton club, coached by Billy Beck. I really enjoyed the laughs we had travelling away on the mini bus. There were times when we didn't even have a gym and had to train in squash courts. However, despite offers to go elsewhere. I always stayed loyal.
I probably had about 70 bouts and lost about 12. I went in the schoolboys and junior ABAs and I'd often get to the quarters or semis. When I was about 18, I won the national CYPs beating Delroy Rogers from Kettering in the final. That has to be my highlight in the amateurs.
In the seniors, I went in the ABAs quite a few times but the best I managed was the semi finals. I got beaten by (future Commonwealth title challenger) Samir Mouneimne. In the other semi, Stephen Smith fought Liam Walsh. Good crop that year!
I also boxed four times for England but only won once, against an Irish kid. I made my debut against a real quality American called Richard Baltazar in London. I fought twice in a week against a French kid, losing by two points on the computer both times. Second time I was robbed!
Why did you decide to turn pro when you did?  I think 23 was the right age. I got sick of computer scoring, losing when I'd pissed the fight. I needed something new and exciting.
Tell us about your back up team: I don't have a promotional deal but I'm managed by Steffy Bull from Doncaster and coached by Alan Smith and Eddie Lam at the iBox gym in Bromley.
My good friend Joe Elfidh is from Doncaster and arranged for me to go up to Steffy's gym to spar (future IBF/WBA bantam king) Jamie McDonnell. I got along really well with Steffy. He still manages me and I've just signed an 18 month extension. He's doing a really good job.
I've been training at Al's gym for a year and a half and I've improved 100%. There's a fabulous atmosphere here and we're all mates. Al is a great coach and a great bloke. I love to fight but he's really improved my defense. What he preaches always seems to work, if you're prepared to listen to him.
Like the rest at the gym, I use Gav Lander as a strength and conditioning coach. He's a very clever bloke who tailors different programs to meet our individual needs. He's got me really strong, in brilliant shape.
What's your training schedule? Which parts do you most and least enjoy? I train Monday to Saturday and rest Sundays. As I still work, I train at 6pm. If I'm not sparring, I'll run before going the gym. On sparring nights, we all run together afterwards.
A typical routine would start with a little skip followed by about eight rounds of shadow boxing. Some days I'll spar between six to ten rounds, others I'll do pads and bags. After that, I do a 12 minute blast on the Versaclimber, which is really tough. We'll finish with ground work then a shake down.
Bizarrely, I quite enjoy the pain in my stomach after I've done a hard ab session. I least like sprints at the track on Thursdays. We do 's and c' after and it's depressing!
Describe your style? What are your best qualities?  I'm a busy, all action box fighter with a high work rate. I can box back foot and mix it up if needed. My left hook to the body is a punch that works really well for me.
What specifically do you need to work on to fully optimise your potential as a fighter? I need to acquire the confidence and experience of going the championship rounds. I'm nearly there. I also need to tighten my defence.
What have you found to be the biggest difference between the pro and amateur codes? The pace is a lot slower in the pros and the opponents are far stronger physically. In the amateurs I was a fighter and it didn't suit. Now I'm less erratic.
Who is the best opponent that you've shared a ring with?  That'd be Richard Baltazar, the Yank I fought when boxing for England in the amateurs. Pure class, punched me from so many angles. A few years later, I 'Googled' his name cos I knew he was going places but sadly he'd died in a car crash. Tragic.
As a pro, I'd have to say Stephen Ormond. I probably could've won but was only 50% fit. I only had a week's notice and had booked a holiday. I'd been on the curries and beers after fighting a few weeks before. But Stephen had a great engine and was relentless. He gave me a tough night.
All time favorite fighter:   Arturo Gatti. An all action warrior.
All time favorite fight: Gatti-Ward….fight one….round nine!!
Which current match would you most like to see made? Carl Frampton versus Scott Quigg would be fantastic. After his performances against Kiko Martinez, I edge slightly to Frampton.
What is your routine on fight day? Though I don't stay up late the night before, I'll lay on for as long as I can. I'll wake naturally then try to switch off from the fight but find it hard. I'll eat good things; porridge plus good carbs to give me lots of energy later on. I generally like to be on my own during the day so that I can have peace and quiet.
At the arena, I get a few nerves but there'd be something wrong if I didn't. The nerves make you sharper. I'll get myself properly fired up then I'll run out. Afterwards I'll watch the rest of the boxing. If my fight was short, I'll go out celebrating but if I've had a long hard night I'll just go home and rest.
Entrance music: 'Walk of Life' by Dire Straits.
What are your ambitions as a boxer? To win more titles and become the best I can be. A British title would be brilliant so beating Derry Mathews on Saturday would put my name right into the mix.