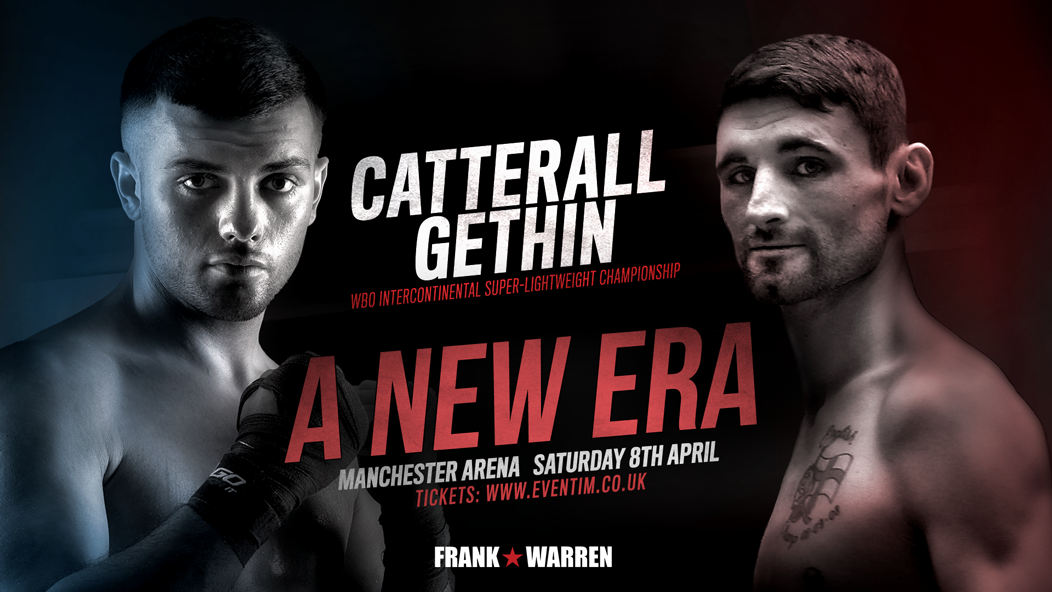 TURBO BACKS SMITH TO OUTPOINT WILLIAMS
Unbeaten WBO Lightweight Champion of the World Terry Flanagan is backing Liverpool's Liam Smith to outpoint bitter rival Liam Williams when they clash at the Manchester Arena on Saturday April 8th.
Flanagan makes the fifth defence of his crown against chiselled Russian Petr Petrov and is promising no slip-ups against the WBO no.2 ranked contender. The Manchester star admits he will be keeping an eye on Smith and William's mouthwatering showdown before taking to the ring himself.
"It's gonna be a great fight to get 'em warmed up for my main event!" said Flanagan."Liam Smith is a slight favourite going into the fight.
"His shot selection is probably the best of any boxer in Britain. He's very good at everything he does. 'Canelo' just happened to be another level above him. Alvarez is pound-for-pound, ain't he?
"Williams is tough, strong and can bang you out with either hand but if you're forcing me to put a pound on it, I'll go with Smith on points."
CATTERALL: "GETHIN'S STYLE IS PERFECT FOR ME!"
Chorley's Jack Catterall says Martin Gethin's aggressive style will be his downfall when the 140lbs rivals clash next month.
Classy Catterall defends his WBO Inter-Continental Super-Lightweight strap against warrior Gethin at the Manchester Arena on Saturday 8th April.
Heavy handed Catterall's all-action style has taken him to an unbeaten 17 fight record, claiming the Central Area, WBO European and Inter-Continental belts on the way
Now the slick southpaw is looking to make a statement against Gethin before targeting mouth-watering domestic dustups with the likes of WBC Silver Champion Ohara Davies, WBA Continental champ Robbie Davies Jr and British Super-Lightweight boss Tyrone Nurse.
"Martin is coming off a good win and I can't wait to get stuck into him," said Catterall. "I never look past any opponent but winning this fight will open up a lot of doors for me. There are some big fights out there at both domestic and international level.
"He has been a good domestic fighter over the years and has some decent wins to his name. I know he will be heading into our fight full of confidence after his bloodbath against John Wayne Hibbert but I'm levels above him and it will show on the night.
"Martin is a come forward fighter who likes to try and break his opponents down with relentless pressure. His style is perfect for me, I'll be able to find chinks in his armour and if he keeps coming at me it's going to be a painful night for him!"
MARTIN BOWERS TIPS DANIEL DUBOIS FOR THE TOP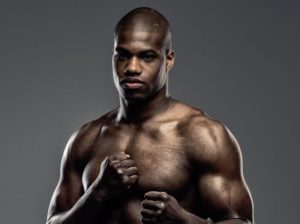 The word on the street is that London teenager Daniel Dubois will soon emerge as the cock of the British heavyweight playground.
With five national junior titles plus a British senior crown already on his amateur CV, the 6ft 5in, 17 stone 'Dangerous Dan' is primed to explode onto the professional scene when he debuts at Manchester Arena in early April.
Meek beyond the ropes 'D-D' a mighty proposition between as Cockney coach Martin Bowers reveals in this exclusive interview with Glynn Evans.
"Daniel's dad Dave used to use The Peacock and he'd have first brought Daniel to the gym when he was six or seven. He was always a big kid.
In addition to The Peacock, Daniel worked out at a lot of the top amateur gyms across London such as The Repton, Dale Youth, the Lynn, the Fisher and Islington, picking up different bits from lots of top coaches.
That certainly weren't a bad thing. I believe he won four or five national junior titles.
He's definitely a prospect and I believe I got him at the right age. You know what they say about not being able to teach an old dog new tricks. It's far better to get a kid relatively fresh when they've no habits rather than bad habits which can be very difficult to eliminate.
For the kid's sake I don't want to say too much as I don't want to put unnecessary pressure on him. I believe we've got a very gifted kid on our hands. We've got the embryo to model something really nice. Provided he's matched and promoted correctly – and he's in the very best hands – we feel we've half a chance with him but it ain't half a long road!
The obvious thing is how ridiculously powerful he is for someone so young. He's 104 kilos of pure granite. There's a real thud reverberating around the gym every time he smashes the heavy bag and he really scorches my hands when I take him on the pads. Remember, the kid's just 19. Lord, knows how destructive he'll be at 24, 25.
On the GB camps, he's sparred (Anthony) Joshua, Joe Joyce and Frazer Clarke. You'll have heard all the rumours! Recently, I took him to Brighton to spar Nick Webb and Scott Welch's son. By all accounts, he acquitted himself very well in every instance. He's gonna grow into a very good fighter.
Obviously there's plenty we still have to iron out but he's blessed with a lovely natural jab and he's got a good eye. He's got nice speed, already punches very correctly and has good balance.
Previously I worked with a heavyweight called Wayne Llewellyn, who I took all over Europe and the States, and he had the potential to be a very decent prospect. Unfortunately, he was more concerned with how his hair, his shorts, his boots looked than what he had to do to win the fight. This kid's different. Already he's got great concentration and focus.
Above all, Daniel's a very nice boy, willing to learn, a good listener, never moans. He's not at all big headed and he's never a bully in sparring. He thanks his opponents after fights. He's a good liver, perfect role model material.
Personality wise, he reminds me of a Joe Louis, walking around with this permanent smile on his face like Orville! You'll not find him slapping faces at press conferences or spitting water in opponent's faces. He'll sell himself on his qualities as a fighter rather than the back of something else. We're trusting that the British fight fans will follow a good fighter rather than someone on a soapbox. Restoring a bit of respectability to boxing certainly won't hurt.
At this early stage, I'll be keen to get him out a minimum of six times a year and we'll not be looking to run too fast because you don't know what his nerves will be like. The two things we'll definitely be anxious to avoid are over matching him and under matching him. It's crucial he gets the right fights. But it promises to be a very exciting journey. We're gonna have some real fun with him!"
Bellotti: I'll thrive under headlining pressure
Reece Bellotti says he'll thrive under the pressure of his first headline show tonight as he takes on Dai Davies in an eliminator for the British Featherweight title in the first of the JDNXTGEN series at York Hall, Bethnal Green, live on Sky Sports Facebook and Sky Sports 1.
Bellotti has raced to 8-0 in the paid ranks and ended seven of those fights early and the 26 year old is looking for another early night to kick off a big year in his career in style.
The Bomber can take a giant step towards the Lord Lonsdale belt by beating Davies in east London, but with the 33 year old Welshman holding bags of experience from his 40 pro outings, Bellotti knows he is in for the toughest night in the paid ranks yet.
"I've never topped the bill as a pro and that is something I'll have to overcome, but I am not fazed by it in any way and I can't wait to perform," said Bellotti
"He's got a lot more experience than me and he's probably boxed people at this stage in their career so he will know what to do.
"It is a stepping stone I have to go on towards the British title. Every fighter when he first starts out wants to win a British title, and more titles down the line.
"I know it is going to be a tough fight. Davies has done well in his recent fights, so it won't be easy.
"By the end of this year I want to have boxed for the British title and have won it. I want to keep developing as a boxer.
"He will be a lot more ring-savvy than me and know some tricks I haven't seen before. There could be things which happen on the night which I will have to deal with.
"I prefer the longer rounds and it works both ways. If you have a couple of bad rounds, you have time to recover and the longer it goes the more you wear your opponent out.
"Because of the knockouts, people assume you are going to go looking and I did the opposite against Ian Bailey, because it suited that fight.
"We went in with a game plan to use my feet and show a bit more of my ability and it worked. I got the stoppage so it worked.
"I can do the same with Dai Davies, but also mix it up a bit more to get the win."
Bellotti's clash with Davies tops the first JDNXTGEN show with young gun Craig Richards faces fellow unbeaten Londoner Alan Higgins for the Southern Area Super-Middleweight title.