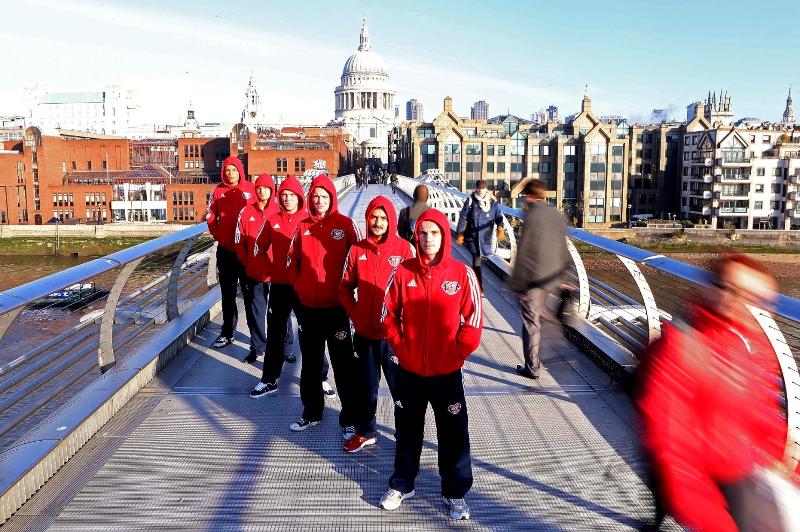 World Series of Boxing (WSB) is delighted to announce the birth of a Great Britain WSB Franchise.
The British Lionhearts – that will compete in Group B along Dolce & Gabbana Italia Thunder, German Eagles, Ukraine Otamans, Astana Arlans Kazakhstan and USA Knockouts – will be fully supported by all of the three affiliated Home Nations: England, Scotland and Wales. Its full squad and further details about its management have just been unveiled this morning at a Team Launch in London.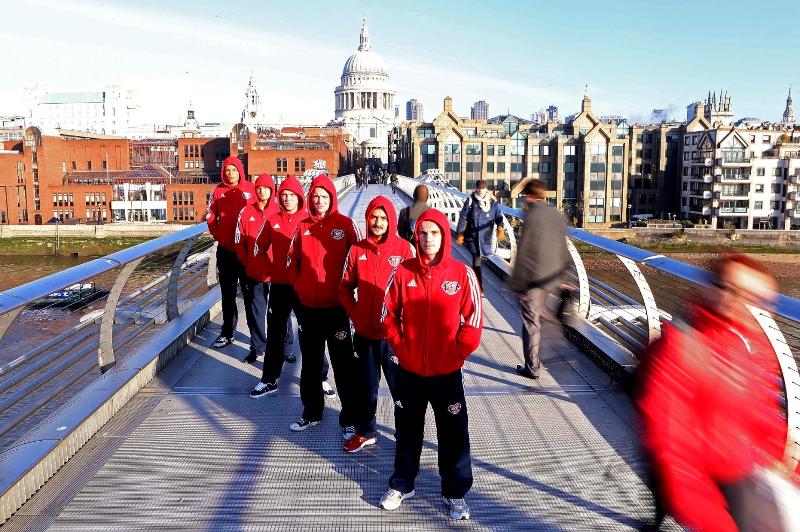 The confirmed British Lionhearts team currently includes Bantamweights (54kg) Charlie Edwards (England), Sean McGoldrick (Wales), Andrew Selby (Wales), Gamal Yafai (England); Lightweights (61kg) Joseph Cordina (Wales), Sam Maxwell (England), John Joe Nevin (Ireland), Josh Taylor (Scotland); Middleweights (73kg) Aston Brown (73kg), Fred Evans (Wales), Anthony Fowler (England), Adriani Vastine (France); Light Heavyweights (85kg) Babacar Kamara (Sweden), Lawrence Osueke (England), Joe Ward (Ireland); Heayweights (91+kg) Mohammed Arjaoui (Morocco), Frazer Clarke (England), Uaine Fa (Tonga) and Joe Joyce (England).
"We are extremely happy that such a legendary boxing country has joined the World Series of Boxing. This latest addition gives a huge boost to the WSB program and demonstrates once more its worldwide appeal. A few months after having confirmed Franchises in Argentina, Poland, Ukraine – other major boxing markets – we are proud to make sure that the very best boxers in the world will compete in WSB this season", stated Dr Ching-Kuo Wu, AIBA President and Chairman of the WSB Board.
The franchise is being run by a dedicated team led by Matt Archibald, Olympic Boxing Competition Manager of the London 2012 Olympic Games and now General Manager of the Franchise. The Lionhearts will utilize the GB Boxing infrastructure currently in place at the English Institute of Sport in Sheffield where the main training site will be for all boxers.
Matt Archibald, expressed that, "The development and launch of the British Franchise is all about supporting some of our country's most talented boxers. I am convinced that the Franchise will help the development of the best British boxers in all three British Nations, in a short term targeted for next Olympic Games in 2016".
Derek Mapp, Chairman of the British Amateur Boxing Association (BABA) added: "This is an exciting development which is good news for the boxers and good news for the sport of boxing. It creates new career opportunities for the boxers that enable them to be rewarded for their achievements yet remain eligible to compete in the Olympics".