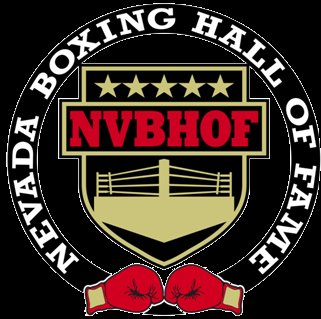 Caesars Palace became renowned around the world as the "Home of Champions" because of the quality of fight cards it hosted over the years. Many of those champions will return to Las Vegas to the site of their greatest glories to be honored, as Caesars Palace will host the Nevada Boxing Hall of Fame's third annual induction dinner/ceremony on Saturday, Aug. 8. The silent auction begins at 6:00 p.m. and the dinner ceremony starts at 7:00.
The NVBHOF will kick off its partnership with Caesars Palace pool-side from 7:00 -11:00 p.m. on Friday, May 1 with its annual party, "A Night With Boxing's Legends." This popular event, a celebration of boxing, will come the night before the Floyd Mayweather-Manny Pacquiao fight and will bring the boxing community together, including many inductees and boxing champions.
Tickets for both events go on sale This Wednesday! April 8, at Noon, PT on the Nevada Boxing Hall of Fame website: www.nvbhof.com. Tickets for the induction dinner will be $300, $175 and $75. Tickets for the May 1 event, "A Night with Boxing's Legends," are $50 in advance and $75 at the door.
The organization will induct 21 persons, including 14 boxers, into its Hall of Fame that night. Among them are many who created unforgettable moments at Caesars Palace:
· Marvelous Marvin Hagler, the long-time middleweight champion whose third-round stoppage of Thomas Hearns at Caesars is considered one of the most exciting fights ever held. Hagler fought six times in all at Caesars.
· Muhammad Ali, aka "The Greatest," lost his heavyweight title in 1980 to Larry Holmes in the penultimate bout of his legendary career.
· Former undisputed heavyweight champion Lennox Lewis made a successful title defense in 1997 at Caesars Tahoe and scored a 10-round decision over Levi Billups at Caesars Palace in 1992.
· Power-punching Felix Trinidad scored one of the big wins of his career at Caesars Palace outdoors in 2000 when he routed David Reid to win a super welterweight title. He defeated Roger Turner at Caesars Palace in 1995 in an IBF welterweight title match.
· Roger Mayweather routed Vinny Pazienza in a 1988 super lightweight title fight.
· Johnny Tapia was 4-0-1 at Caesars and Marco Antonio Barrera was 4-0 with four knockouts.
The legendary history of boxing at Caesars Palace is closely aligned with the Nevada Boxing Hall of Fame. Long-time Caesars Palace CEO Cliff Perlman was a 2014 inductee into the NVBHOF, while past inductees George Foreman, Larry Holmes, Sugar Ray Leonard, Roberto Duran, Evander Holyfield, Oscar De La Hoya and Julio Cesar Chavez each have long and glorious histories in the ring at Caesars.
"I am excited we have been able to enter into a partnership with Caesars Palace to host this year's Nevada Boxing Hall of Fame induction weekend," NVBHOF president and founder Rich Marotta said. "Given the glorious history of Nevada boxing, with Las Vegas and Caesars as its centerpiece, this seemed a natural. Many of the most exciting nights in my own professional career were spent at Caesars, either as a fan, a reporter or ringside commentator.
"When you look at the list of the NVBHOF inductees, not only from this Class of 2015, but our previous two years, almost all of them have in some way been part of the great boxing history at Caesars Palace. Both of our previous induction galas have been advance sellouts, and this year, with our glamorous list of inductees, we expect no less."
Given the move to such a prestigious and historic boxing venue, the NVBHOF plans to up the ante in 2015. It will have a full weekend of activities. An NVBHOF exhibit will be on display on Friday and Saturday at the property and welcoming party on Friday, August 7.
The 21 inductees in the Nevada Boxing Hall of Fame are:
Nevada boxers: Roger Mayweather, Eddie Mustafa Muhammad and Johnny Tapia.
Non-Nevada resident boxers: Muhammad Ali, Marco Antonio Barrera, Gene Fullmer, Marvelous Marvin Hagler, Lennox Lewis, Sugar Ray Robinson and Felix Trinidad.
Pioneer category: James J. Corbett, Bob Fitzsimmons, Joe Gans, Jack Johnson and Tex Rickard.
Non-boxer participants: Pat & Dawn Barry, Chuck Hull, Lee Samuels, Dr. Donald Romeo, Lee Samuels, Steve Sneddon and Dr. Robert Voy.