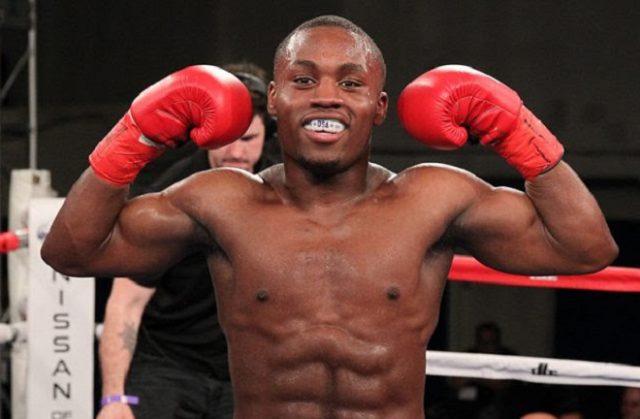 Charles Conwell believes he will knock on the door for a world title shot in 2021 and believes he can mix it with anyone in the 154lbs division.
Conwell (13-0, 10 KOs) faces unbeaten Kazahk talent, Madiyar Ashkeyev (14-0, 7 KOs) on Ring City USA's latest card at the Wild Card Boxing Gym in Los Angeles on Thursday, live on NBC Sports in the USA and globally on Twitch.
The Ohio native is ranked #8 by the IBF in pursuit of unified world champion Jermell Charlo and the 23-year-old is intent on putting in a convincing display, before pushing on in 2021.
"I just feel like I'm an overall better fighter than him and I'm just going to go in there and dominate," Conwell told proboxing-fans.com.
"I just see me breaking the top 15 in multiple governing bodies.
"I want to fight people with more experience and people who have been in world title fights before, so I can get that experience.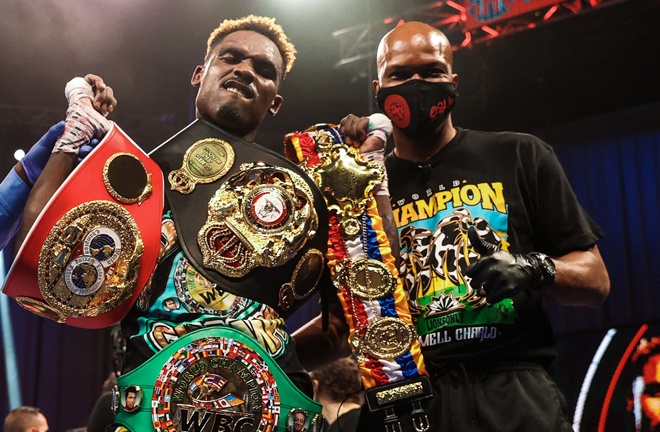 "After this one I think I'll be able to do that, after this fight for sure I think I'll be able to get someone with a bit more quality.
"I think next year 2021 it's going to be like a year of me just getting a world title shot or being in a title eliminator, but 2022 it's going to be a year for me to show my dominance and how great I am as a fighter.
"So I'm just taking all these years and just gaining more experience so when the time comes I'm dominating, I'm staying as a champion and being a long-reigning champion."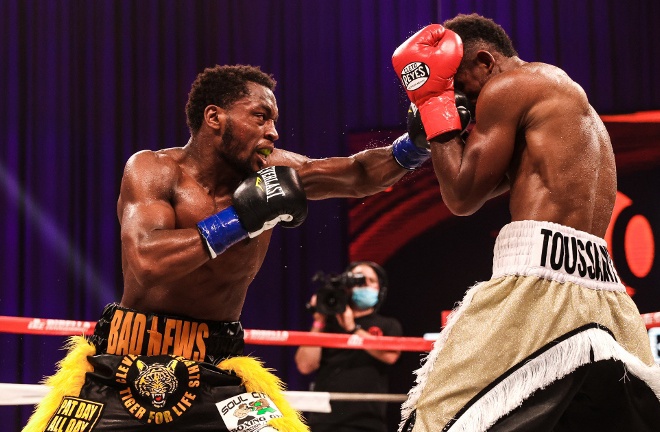 Conwell, who competed at the 2016 Summer Olympics, stopped Wendy Toussaint in the ninth round at the Mohegan Sun Arena in October.
The unbeaten contender says he is capable of facing anyone in the division, once he gains the experience and admits he'd be open to a future clash with 6"5, 22-year-old, Sebastian Fundora, who halted Habib Ahmed in two rounds on the undercard of Errol Spence Jr's victory over Danny Garcia earlier this month and is ranked in the top 10 by the WBA and WBC.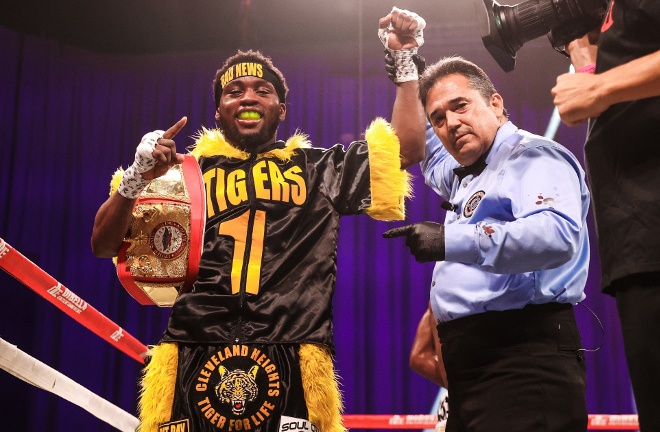 "Skill for skill with any fighter at 154, I think I'm capable of being in there with anybody, any fighter skill for skill," Conwell added.
"I think he's [Fundora] good, he's doing his thing, he's young too, he's doing his thing.
"He's been winning, he's been dominating, so I've got nothing but respect for him.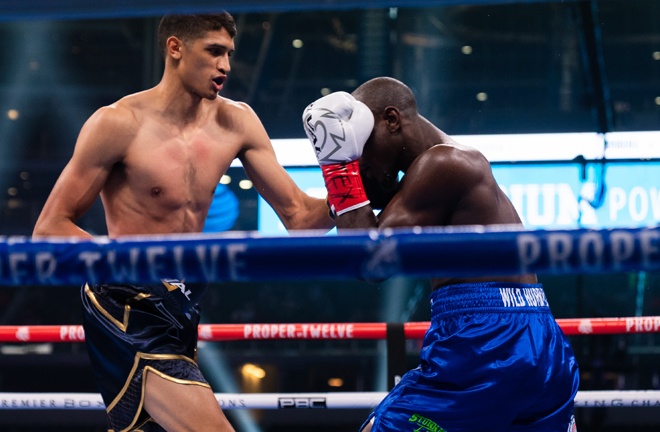 "I definitely see that as a future fight and this weekend was a title eliminator for him I seen for the WBA, so I see he was in a title eliminator, so hopefully some time next year I get into a title eliminator.
"If we're in two different sanctioning bodies, if we don't get to fight maybe we'd get to unify or something like that down the line."
Watch the full interview with Conwell below, where he also speaks on dealing with the tragic death of his former opponent, the late Patrick Day and how it has changed his mindset on the sport and motivated him to build a legacy:
Comments
comments