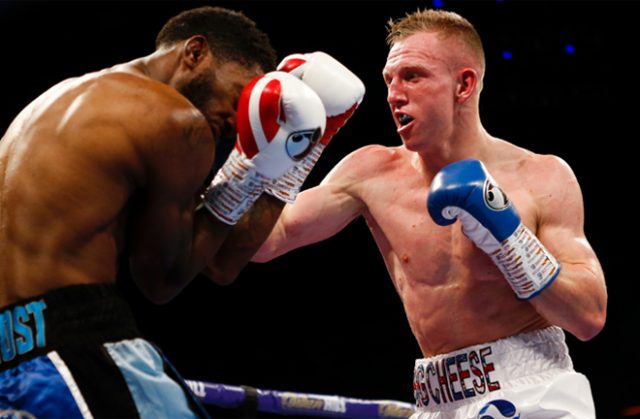 Ted Cheeseman believes Sam Eggington is "fragile" and is predicting an emphatic performance in their clash in 'Fight Camp.'
The British rivals will meet in an IBF International Super Welterweight title battle in the main event of the first 'Fight Camp' on August 1, as Eddie Hearn launches his return after an almost five month enforced hiatus.
'The Big Cheese' remains confident of inflicting a late stoppage on former European Welterweight champion Eggington, who he insists is weaker at 154lbs than he is at the weight below.
"I respect Sam as a fighter," said Cheeseman.
"He's a really good fighter, but I think he's a massive Welterweight. I think he's a fragile Light-Middleweight.
"When push comes to shove and I stand there and start bullying him and dominating him in the middle of the ring, he hasn't got a Plan B but I have.
"If it goes wrong for me, I can box. If I start pushing him back and he can't handle the strength or power, he has to try and fight back.
"If that isn't working what does he do next? I know I can box, I've got that Plan B. I feel I'm going to be too big and too strong.
"I feel like I'll get Sam out of there in the later rounds. He's going to have a go early on but as the rounds go on he's going to keep on getting hit as his defence is his face.
"Once I keep hitting him the damage is going to come on top and one of the shots is going to land and he's going to go."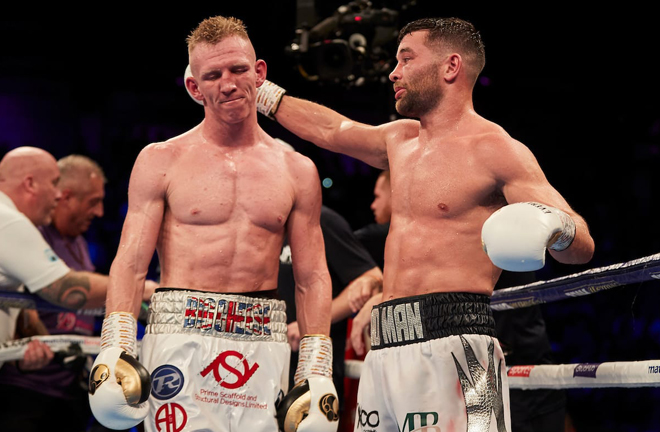 Cheeseman, (15-2-1, 9 KOs) had a torrid 2019, falling short in his attempt to claim the European title against Sergio Garcia, before a split decision draw to Kieron Conway was followed by a contentious points defeat to Scott Fitzgerald, last October losing his British title in the process.
However, the 24-year-old admits he's relishing the task and the prospect of headlining behind closed doors against IBF International titlist Eggington, (28-6, 17 KOs) who is on a four-fight winning streak.
"It's a great opportunity," Cheeseman told Pro Boxing Fans.
"It's going to have massive, massive viewing figures, we're getting ourselves a lot of publicity.
"It's a massive fight, as long as I win and I'm very confident on doing that I take his number 5 ranking with the IBF, I'll be ranked high by the IBF, I'll be IBF International champion.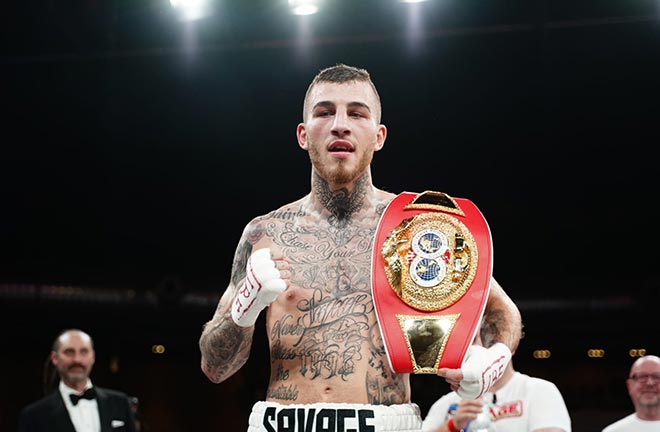 "I'm just back on that road again, this is a massive event. In 20-30 years time, people are still going to be talking about when boxers boxed behind closed doors with no crowd in Eddie Hearn's back garden.
"It ain't like I'm just part of it, I'm top of the bill of the first event."
Eggington says the occasion will not get the better of him and admits he is also pleased to be involved in the first of four 'Fight Camp' shows.
And the 26-year-old former British champion revealed that he will be targeting a maiden World title shot, should he come through Cheeseman.
"I rang my coach, manager and said 'I want to be on one of these shows.'
"These will go down in history, the first ones after COVID-19, there's no one there, I'm well up for it.
"I would fight in my own back garden as long as I got paid, so the fact that no one's there I don't think will bother me.
"I don't think I've ever been in a position to moan or ask for an eliminator of some sort, but I think at this point I am.
"I'm ranked fifth, there's only three above me. I don't think they rank number two for some reason.
"So an eliminator of some sort or if not, I'll be someone's voluntary and I'll take it with both hands."