Between Fighters:  Paul Williams and Kermit Cintron: which style wins out this weekend?
One of boxing most feared warriors to date, Paul "The Punisher" Williams, will enter into the ring this Saturday night at the Home Depot Center in Carson, CA, looking to put his stamp on being considered one of the best fighters in the world as he once again changes weight divisions in order to get fights.  His opponent, Kermit Cintron, is another power puncher and counter-puncher that poses a threat to Williams, given the style and pace Williams like to fight his opponents.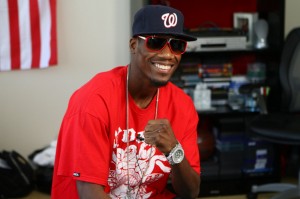 Williams is coming off one of the best boxing years of his career in 2009, with a destructive one-sided victory over Ronald "Winky" Wright.  Williams pressured Wright, cracking his tight defense with straight shot after straight shot up the middle of Wright's gloves, which led to the most lopsided loss of Wright's career.  This fight was a great win for Williams, but when fighters watch Williams' continued dominance over opponent after opponent in punishing style, it is just hard for Williams to get the big fight against a top-notch fighter to make a big payday.
In Williams' last fight, he faced another fighter who is feared by many in the boxing world, current middleweight champion Sergio Martinez.  Williams and Martinez decided to step into the ring against each other, since no one else would fight them, in a middleweight showdown in which the two produced one of the most brutal and best fights of 2009.  Williams was clearly stunned by Martinez's counter-punching throughout most of the fight, but Williams' pressure finally got to Martinez as Williams was awarded the majority decision win.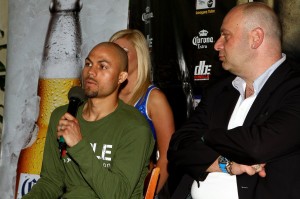 Kermit Cintron also had a strong year in 2009, resurrecting his career with an upset victory over undefeated junior middleweight Alfredo Angulo.  During the fight, Cintron surprisingly controlled the action from start to finish with his effective jab that kept any onslaught that the undefeated Angulo had at bay.  Cintron won a unanimous decision, given Angulo his first loss of his career.
Cintron's last fight in October of 2009 was impressive, but against a fighter, Juliano Ramos, who had not fought in a year.  Cintron overwhelmed Ramos with the jab and combinations, which led to a fifth round stoppage of Ramos in the fight.
Now Paul Williams and Kermit Cintron will face off this weekend in the 154 pound division.  So which style will prevail in this fight?  Both fighters have a weakness going into the fight.
Kermit Cintron has problems with fighters who bring the pressure to him; the most noted fights were the two fights with Antonio Margarito, where Margarito stayed in his chest for the entirety of the bouts, leading to knockouts of Cintron.
Williams on the other hand has problems with counter-punching when he leans down and boxes, instead of fighting tall; allowing the shorter fighter to tee off on him when he throws his punches in bunches.  He had the most problems against counter-punching in his first fight with Carlos Quintana, which turned out to be Williams's first and only loss.
Both Williams and Cintron had problems with new Middleweight Champ Sergio Martinez in their fights with him because Martinez does a great job in the ring with counter-punching on the outside and pressuring his opponents on the inside.  Most experts feel that Martinez won both of those fights.
This fight will be a good one this weekend, with two fighters who have trouble with tailor-made offensive styles….counter-punching and pressure.  Will Cintron surrender to the pressure of Williams, or will the strong counter-punching by Cintron prove to be Williams's second loss of his career? This fight may be more interesting than some boxing fans are expecting, given Williams' tendency to stand and trade, forgoing his natural advantages in the process.