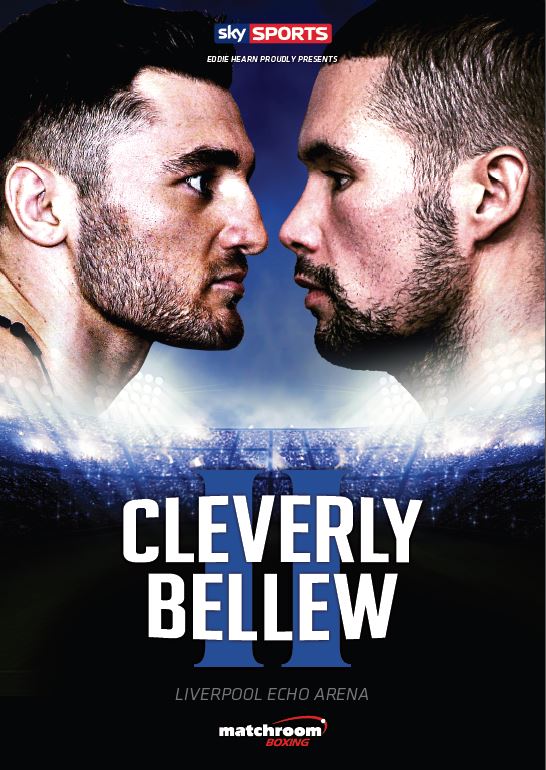 Tony Bellew's trainer Dave Coldwell says that when the Liverpool man detonates on Nathan Cleverly's chin, the fight will be over. Cleverly and Bellew meet in a rematch at the Echo Arena in Liverpool on November 22, and after all of their recent bitter exchanges there can be no doubt that both men are desperate to KO their rival.
Coldwell was in the studio for both shows as the tension rose, and he has warned the Welshman that his man will settle the score in style on his home turf.
"Tony is a totally different proposition at Cruiserweight and Cleverly will find that out on November 22," said Coldwell. "I expect the pair to make a fast start and try to gain an advantage early but all the attributes needed in a battle like this are with my man.
"He's absolutely smashing every single training session and I know what he's capable of. We've prepared for every single Nathan Cleverly there is so if he wants to fight quick then Tony will match him and if he wants to fight patient then we'll disrupt him. Tony is showing incredible punching power and Nathan has already said on Sky Sports that he expects to take a shot at some point. If Tony lands at any time in the fight then I'm convinced it will be all over."
If Bellew's revenge mission goes to plan, the Everton nut will be in line to land a World titles shot, and while Coldwell insists they are not looking beyond the Welshman, the big names in the Cruiserweight division are certainly on Team Bellew's radar.
"This fight means everything to Tony so it means everything to me and I'm not letting my focus get distracted from anything," said Coldwell. "Tony and I have been friends for a long, long time, longer than what people think and we've had conversations in the past about long term ambitions and targets.
"The likes of Marco Huck and Denis Lebedev are the names leading the way at Cruiserweight so it's only natural that they'll appear on our radar afterwards but for now it's all about Nathan Cleverly. A career in this sport can be a very short one so it's essential you take every opportunity presented to you, after November 22,I'm very confident that there'll be a ton of opportunities for Tony and that victory against Cleverly will only be the beginning for him."