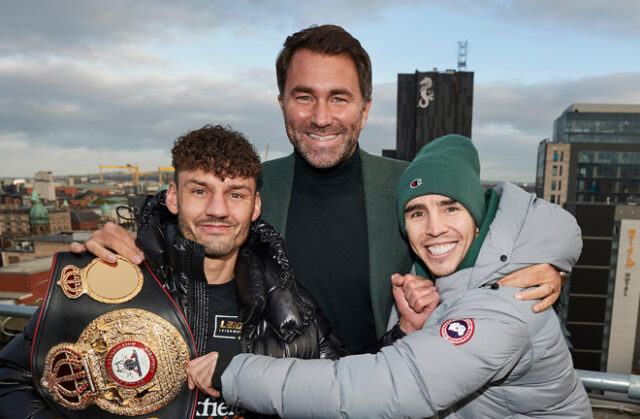 Michael Conlan insists that Leigh Wood is not prepared for the pressure of fighting in front of his home fans, ahead of their featherweight world title showdown on March 12.
Wood makes a first defence of his WBA featherweight title against Conlan at the Motorpoint Arena in Nottingham – the champion's hometown.
Conlan has campaigned the bulk of his 16-fight career away from his native Belfast, although he made his third home appearance in August, overcoming TJ Doheny in front of a raucous crowd at Falls Park and says his rival has not appreciated the weight of expectation ahead of him.
"I know exactly what it's like fighting under that pressure of fighting at home," the 30-year-old said during the second press conference in Belfast on Thursday.
"I've done it three times and every show has been massive. Loads of people there, so much expectation, a purpose-built arena in a park.
View this post on Instagram
"This guy doesn't understand it, he's never felt it, you can see his demeanour has changed from yesterday.
"He doesn't understand the pressure's that come with fighting in your home city, he had the opportunity to fight at MSG and he can come to Belfast and fight if he wanted to.
"But no, he wants to fight in Nottingham, in the City Ground before he retires. He knows I can beat him."
View this post on Instagram
Wood impressively dethroned Xu Can with a final round stoppage in August to become WBA champion, to make it successive knockout wins since joining trainer, Ben Davison.
Conlan, who fights in a maiden world title fight, insists he has no concerns over the 33-year-old's power.
"I was elated for him, I wished Leigh good luck on the week of the fight and really wanted him to win," Conlan said during the first press conference in Nottingham on Wednesday.
"I've got a lot of respect for him, he seems like a really good guy and I've heard loads of good things about him.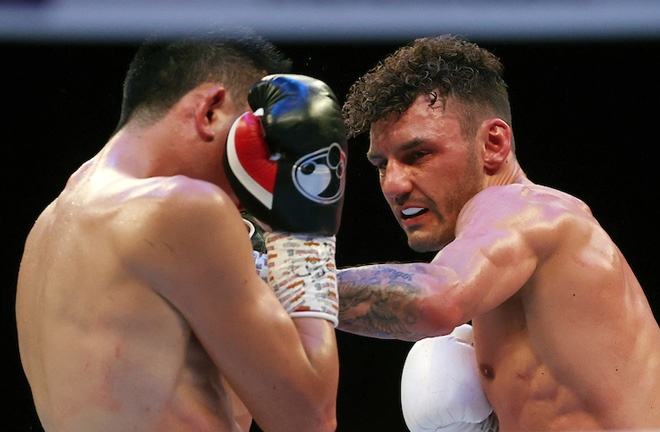 "I have the utmost respect for him as a person and fighter but f*** all that until after the fight. Let's get the fight done.
"I've been in with big punchers my whole life, I've had over 250 fights in the amateurs and sparred numerous rounds with big punchers – Oscar Valdez.
"I have answer for anything Leigh does, I know what type of fighter he is, he punches hard yes but slow feet and curly head. I'll punch ahead of him."