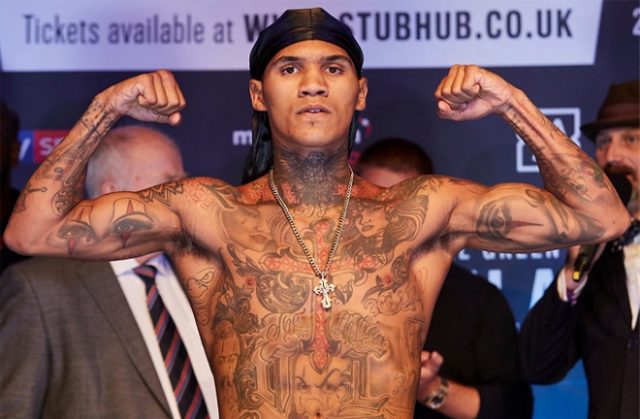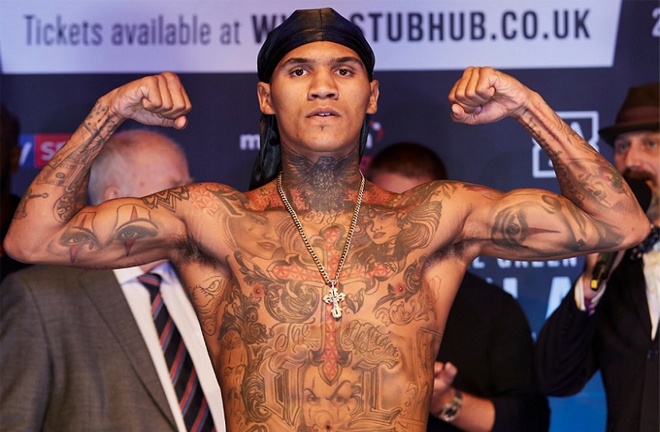 "I believe God opens doors. I pray to God I say, 'you've brought me this far, mate. Don't let me down, you've brought me this far.' At the end of the day I couldn't have opened these doors myself."
The prayers of a fighter, a father and a son. A man who is trying to be the best version of himself.
"I think we forget there's more to life than boxing and I just want to be a good man," said Conor Benn during a media zoom call on Tuesday.
This Saturday night however it will be all business in the ring when Benn takes on Samuel Vargas in what has been portrayed as his toughest test to date. The Colombian veteran has shared the ring with formidable opposition but has always come up short.
Benn has seemingly won over the boxing world as he continues to step out of the shadows of his father to pave the way for creating his own legacy.
However, much like his father, 'The Destroyer' is an explosive puncher who loves to put on a show.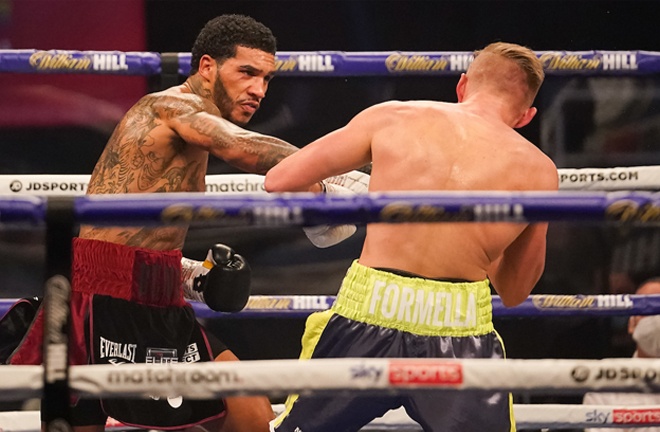 "When you're looking at entertainment I'm by far the most entertaining welterweight in Britain in my opinion. Whether I've got to get up off the deck or if I knock someone out.
"Whatever it is, the level of vulnerability, whatever it is people love to see me fight and it's because I've got dynamite in both hands.
"The likes of Josh Kelly, he is flashy, flamboyant, he's got that energy when he gets in the ring and that's what people love. People forget this is the entertainment business, that's our job, you've got to entertain as well as get the win but people want to see entertaining fights.
"I don't think there's anybody I go, 'oh I'd like to watch him.' I like watching Josh Kelly because he brings something to the ring. Everyone else… I don't think they carry that charisma in the ring and I like to be entertained like everyone else."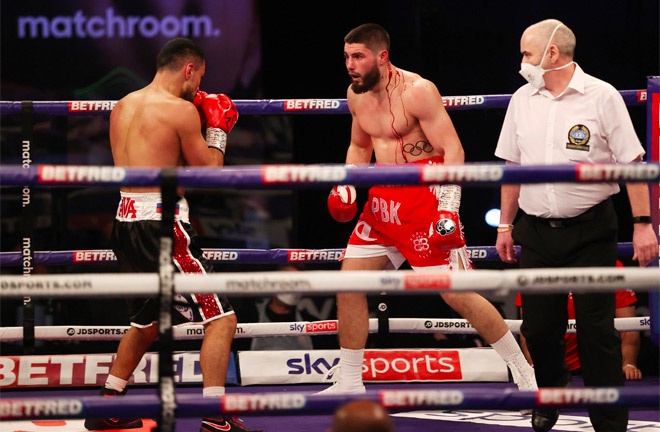 From Laila Ali to Campbell Hatton, Conor Benn isn't the first offspring of a fighting father to enter the ring and he won't be the last, but, what is it about the hurt business that entices those who have seen the ups and downs in the brutal sport on a personal level?
"At the end of the day it isn't the most glamorous life to have chosen and they did what they did so that we wouldn't have to do what they did, it doesn't make no sense. But, at the end of the day you find you're calling and you go with it.
"My dad's my dad. I did painting and decorating, I worked in retail, I did scaffolding, I worked as a PT and my dad loved me equally. It makes no difference what I did, this just sort of happened. I used to joke about it saying I would be a fighter but little did I know it would turn out true.
"My dad's my role model, my idol, he's a legend to me and that's boxing aside, forget boxing, I'm not even talking boxing. It's who he is as a man and that's where he really inspires me."
For Conor, at least, he didn't enter the ring to prove a point to Nigel, he was never forced into the gym but it was his calling he says.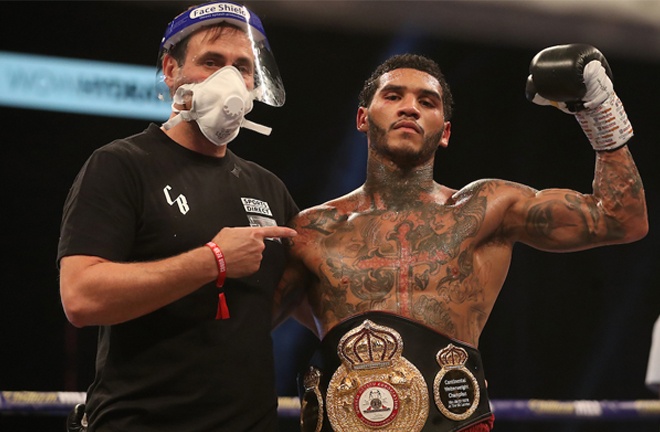 The 24-year-old is now a father himself and he admits he is praying his son does not follow in their footsteps and become a third generation fighter.
A dependent, another mouth to feed, another reason to succeed.
"I'm already a motivated young man. Anything I chose to do my son would've had a blessed life anyway because I would've applied myself 100% whatever craft it was. It's just the mindset I have, I will make sure I give 100% to whatever it is therefore I will succeed.
"In terms of my achievements in boxing, I have achieved more than I thought I would but there's a lot more left to achieve but I just want to be a great dad. He just motivates me to become a better man."
Entering the ring as a father for the first time this weekend may feel different to the WBA Continental 147lb champion, however the hunger and determination will only multiply. The Ilford man knows a stern test is ahead of him.
"I'm going to go in there and do what I do. I will find openings and I will take them.
"He's going to probably try to rough me up and show his experience, well let him do what he wants to do.
"I've had someone try and rough me up before, pulling my head down, pulling all them fast ones and I blasted him out in two rounds and that was a former opponent of Samuel Vargas, he went 12 rounds with Vargas and some say he should've won.
"Listen, he can go in there and do what he wants, me and my team have a strategy and we're sticking to the strategy.
"He's going to bring it all, bring the heat and it's going to be a tough fight while it lasts.
"I'm the quicker, way more explosive, talented, skilled, I believe I'm the all-round better package so I believe the stoppage can come, but I'm prepared if it goes to points. It doesn't make any difference to me, I've trained hard for the 12 rounds."
In the build-up to this fight the name of Amir Khan has circulated and has been mentioned more than Samuel Vargas himself. The 2004 Olympic Silver medalist could be in line to clash with Benn and he of course defeated Vargas the last time the Colombian fought in Britain.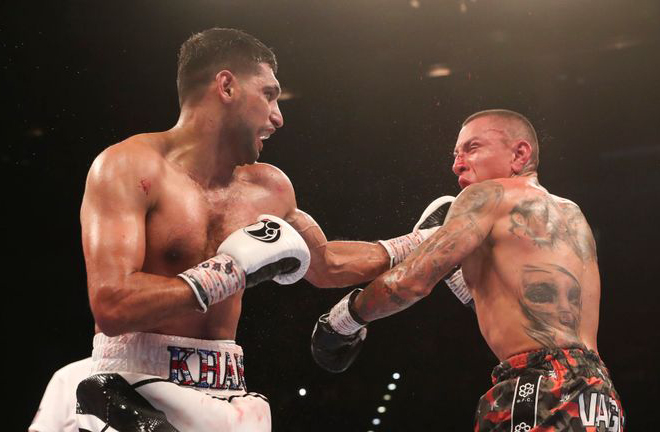 "I've got a big task ahead of me with Vargas. I'm not looking past Vargas, yes I said I would like a massive domestic [fight] against the Khan's and the Brook's because it's a mouthwatering fight for the public. Hashtag, when idols become rivals, and all of that.
"He was my idol at one stage. He has achieved everything that I want to achieve in the sport and I like watching Khan fight maybe because there is an element of vulnerability but also he has grit, he has speed and he was one of those fighters I loved to watch so I'd love to fight Amir Khan. Of course I would.
"But, I've got my hands full with Vargas and everyone keeps talking about Khan, listen, I've got my hands full this Saturday night and provided I come through, which I believe I will with a great victory, then we can have them talks.
View this post on Instagram
"I can't be jumping the gun, I did it once before and I hit the deck twice in the first round. I know people get carried away but let me get through this fight first and then me and Khan can talk straight after."
First up is Saturday, April 10, the Copper Box Arena, Conor Benn vs Samuel Vargas. Final thoughts from Conor:
"I set the bar in the [Sebastian] Formella fight and people didn't expect that from me and in this fight I plan on doing exactly the same. There's no ceiling to my career, we'll see how good I can be. I know how good I can be but the public are yet to see the best of me.
"This is my first 12 rounder so I would like to get the 12 under my belt, but I'd also like to have an early night and get my curry down me."