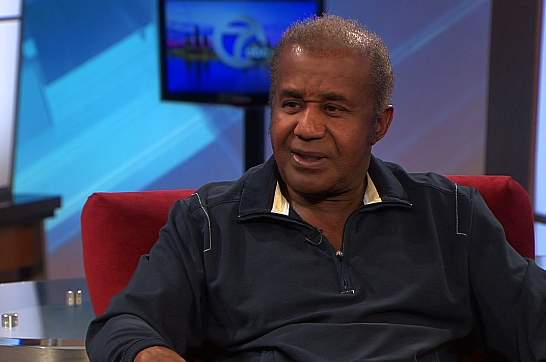 Emmanuel Steward Dead; Day Long Controversy Leaves Fans Confused
All morning and afternoon there were a flurry of contradicting reports on Emanuel Steward having passed on. Some were claiming that Steward is dead, while others were saying while he is in a bad way in the hospital, he's still alive. It's been no secret that he has been dealing with serious health issues, and has been absent from his duties as an HBO commentator, and absent from the gym.
Now though, it has been officially confirmed, Emmanuel Steward died today.
Final Update:
After a daylong back and forth of misinformation, false reports, and a torrent of media posts which blatantly ignored contradiction and a lack of evidence, it has finally be confirmed that Emmanuel Steward has died today, at the age of 68. However, he was not dead early in the morning or in the early afternoon, as was being continually reported.
According to this article, Emanuel's sister Diane confirmed his death as taking place at about 3 pm Eastern, saying:
"He went home about half an hour ago.  He fought harder than Hagler and Hearns."
This story was written by Tom Leyden of WXYZ-Detroit, who has been the only source of information getting direct reports from Steward's family all throughout this ordeal. You can see all of the details below in terms of how it was reported, what was being said, and who said what.
But for now, it's time to simply reflect on the life of a great man, a positive influence, and a legend in boxing. You will be missed by all, and we at ProBoxing-Fans.com send our deepest condolences to his family and friends.
——-
Original Story:
Update 3: While more sources are confirming the death,  more stories are still coming out saying his sister says Emanuel Steward is still alive … the back and forth continues
Update 2 (11 am Eastern): That message has been removed … Read below for more information
Heavyweight boxer Johnathon Banks, who has also been tabbed in the corner of Wladimir Klitschko as the replacement to Emanuel Steward in his training camp, Tweeted a message at 5:45 am Eastern that Steward died, saying:
He's gone but NEVER!! will be forgotten. You fought a good fight you finished your course. With tears i'm saying.. R.I.P. Emanuel steward
FightHype.com then published a story with the headline "Emmanuel Steward Passes Away" saying "they were informed" of Emanuel Steward's death. But the only source of information they reference is that Tweet from Banks.
However, three hours after the Banks Tweet, at about 8:45 am, reports to the contrary surfaced. Tom Leyden, the WXYZ-Detroit Sports Director, said this on Twitter:
I am in contact with Emanuel Steward's sister who tells me he is still alive and no last rites have been given. They ask for your prayers.
On Facebook, a quote from Steward's sister circulated as well:
"Emanuel is still with us. He hasn't left his room. There is no shade over his head. He's certainly had better days, but he is still here on planet Earth."
So the latest report of any kind says that Steward is alive, basing this on his sister. Perhaps Banks received bad information – he is in Europe in training camp with Klitschko, after all, and not in Detroit with Steward and his family. Or perhaps there was a turn for the worse and Banks took that to be the end, but Steward rebounded.
If that's the case, and the above mentioned website picked it up and ran with it without any confirmation, that's a damn shame, and a terrible false piece of information to spread.
The official Klitschko Facebook page then released a heartfelt statement from Wladimir on the passing of Emanuel Steward at about 10:45 am Eastern. But after it went live, it was quickly removed about 15 minutes later. They could be receiving the same erroneous reports, or they could be holding off for a later time to allow Steward's family to make their own statement.
At 11:20 am, Steve Kim sent a Tweet saying he spoke with Jim Lampley, who confirmed it to him directly:
I was just given a call by Jim Lampley, who tells me that Emanuel Steward has passed away."He's gone," were his words. RIP.
In addition, Eric Raskin sent out this Tweet less than 10 minutes later:
CBS News Radio just called, told me Emanuel Steward's foundation confirmed his passing. Not just a rumor, sadly. RIP to one of the greats.
But, we're not done yet. This story, again from Tom Leyden, says that Steward's sister Diane, as recently as 11:25 am this morning, is sending out direct messages to him that Steward is still alive, being treated, and that the other reports are erroneous:
"You can tell folks that he is alive and being treated by some of the best experts in the world.  The Steward family is dismayed and greatly disheartened and disappointed that during this personally challenging time, people would callously and thoughtlessly run wild with untrue statements in order to garner their '15 minutes of fame.'
We'll keep you posted with more updates. Emanuel Steward is a legendary boxing trainer, and a highly respected man and role model in not just the boxing community, but the whole of society. It's terrible the way that this has been handled by a variety of outlets today.