When Andy Lee connected with a beautifully-timed right hook to short-circuit Matt Korobov's senses and take the Russian's alphabet title, one onlooker was probably more excited than most. Lou DiBella – Lee's promoter – will have watched on with understandable glee as yet another fighter in his stable picked up a middleweight alphabet strap.
The victory was just rewards for Lee, who has never shied away from a gruelling fight and indeed came from behind once again to defeat Korobov, just as he had when sparking John Jackson earlier this year. In doing so he picked up the WBO middleweight strap, emulating DiBella's other middleweight titlist, Jermain Taylor, who earned the IBF title with a win over Sam Soliman in October.
Lee and Taylor are joined in DiBella's stable by Sergio Martinez, the former undisputed world middleweight champion, who lost his kingping status in shock defeat to Miguel Cotto earlier this year. With all three promoted by the same man, title unification fights are a real possibility, but would this be a good thing for boxing?
A DiBella middleweight tournament: Assessing the contenders
Andy Lee: 30 years old, Irish, WBO middleweight champion, (34-2/24KO)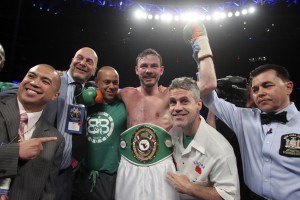 Lee is a tall southpaw with a mean punch that has often pulled him out of difficult situations. A jovial, intelligible character, Lee has garnered much admiration in the UK and his homeland thanks to his personality.
He has been linked with a title defence in his home country, with the suggestion being that the opponent would be European titleholder Billy Joe Saunders. This would be a very high-profile but very risky match-up for Lee, with an additional need for inter-promotional negotiations.
Jermain Taylor: 36 years old, American, IBF middleweight champion, (33-4-1/20KO)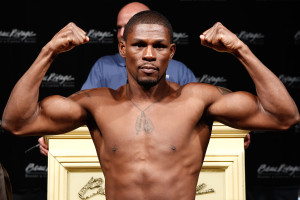 Taylor spent the best part of two years in retirement following two consecutive last-round stoppage losses to Carl Froch and Arthur Abraham. His return to the sport in 2011 was viewed in a generally negative light. Here, many felt, was a fighter well past his best taking an unnecessary risk with his health.
Taylor's initial return bouts were inconspicuous, but his latest was somehow a title shot at Sam Soliman, who he then out-pointed to win the belt. Since then Taylor has faced arrest charges after allegedly shooting his cousin.
Sergio Martinez: 39 years old, Argentine, former middleweight champion, (51-3-2/28KO)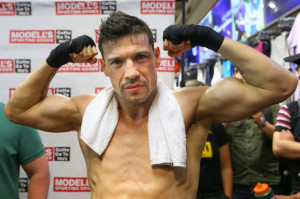 Martinez was not long ago considered the top middleweight in the world – that was until he ran into Miguel Cotto. In a surprising turn of events earlier this year, Cotto knocked Martinez down several times on route to a tenth-round stoppage win. The defeat came on the back of a spell in which Martinez had shown signs of decline.
With injuries accompanying his advanced age it is difficult to conclude that Martinez has much left to offer the sport, though he is set to make an official decision on his future in January. He may well feel he still has enough to return, take away the belts of both Lee and Taylor, and re-establish himself in the middleweight top ten.
Would a three-way tournament between Lee, Taylor and Martinez be good for boxing?
On the face of it, a three-man, in-house tournament between top middleweights seems like a positive thing, but it doesn't take much scratching to see the flaws in this concept.
At this point it's worth thinking of Gennady Golovkin. 'Triple G' could certainly do with the extra title fights in order to obtain greater grip on a division many feel he should rein. While he continues to miss out on big fights, watching any meaningful middleweight tournament without him just wouldn't feel right.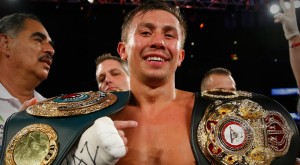 Regarding the three contenders, the very fact that Jermain Taylor continues to box on is something many find unsettling. It wasn't long ago the consensus was that his retirement was crucial for his health, now he is a world titleholder and as such he is in the sights of many a talented pugilist.
As for Sergio Martinez, his legs appear to have given out on him. Nearly stopped in the final seconds of his fight with Julio Cesar Chavez Jr, he then encountered severe difficulty against Martin Murray, before failing to fend off the advances of Cotto. For a fighter so reliant on movement, Martinez should not even think of carrying on when serious knee injuries thwart him.
That leaves Andy Lee as the only one in this trio that hasn't: A) retired in the recent past, or B) considered retirement in the near future. That's not a promising sign for any prospective tournament.