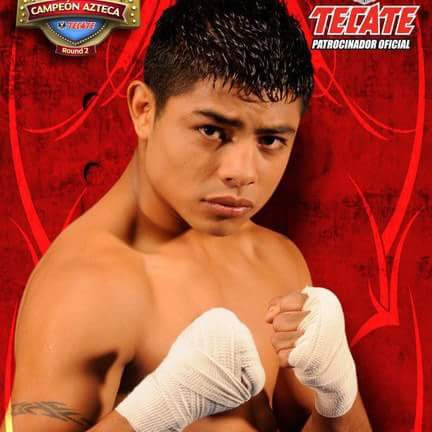 Sampson Lewkowicz of Sampson Boxing is proud to announce the signing of formidable super bantamweight contender Daniel "Bad Boy" Rosas to a promotional agreement.
Rosas (20-2-1, 12 KOs), of Mexico City, is a two-time world title challenger and former WBO Youth Super Flyweight and WBC Caribbean Boxing Federation (CABOFE) Super Flyweight Champion. A tough, toe-to-toe slugger with fast hands and a penchant for body punching, 26-year-old Rosas says he's happy to be joining the Sampson Boxing stable.
"I'm so excited," said Rosas. "It's a dream come true. I've been waiting a long time to sign with Sampson. I am planning to take things up another level and get a shot at the world championship. I want to thank my manager, Fernando Dominguez, for helping me get this opportunity and putting me in with the right people to help make my boxing dream come true."
Manager Dominguez, who also handles top super bantamweight contender and upcoming title challenger Hugo "Cuatito" Ruiz, says he couldn't be happier with the deal. "I feel good because all my fighters are with Sampson, he said. "I trust Sampson and I'm proud to be his right hand in Mexico. I think Daniel Rosas is a future world champion and this deal will be the final piece of the puzzle to getting him there."
Sampson Lewkowicz says he looks forward to seeing what Rosas can do with proper representation.
"He is a very talented fighter," said Lewkowicz of Rosas, "very tough and determined. He has the guts and the fearlessness to become a champion."
Lewkowicz adds that the addition of Rosas is part of his bigger plan for the future.
"I am building an army of world-class super bantamweights," he continued. "This is one of the most exciting divisions in boxing and several of my fighters are right in the mix. I look forward to putting together several of the next few years' best match-ups at the weight."