"My goal was to go to the 2008 Olympics, I never thought about going pro, I always thought about what I would do at the Olympics and I was going to win. But, after losing the trials it was no more. That was my goal, I didn't want to box no more."
The career that almost never was. Born in Los Angeles, where dreams are made, Danny Roman has his dreams shattered at eighteen years of age. Angry at the sport, Roman turned his back on boxing.
"I started boxing at the age of seven. I was playing football in school and I took away the ball and didn't want to give it back, so my teammates ended up beating me up.
"I went home crying and at that time my cousin and my uncle were boxing with my brother so my dad sent me to the boxing gym.
"I didn't have any idea of what boxing was. That's how it all started, me getting beat up and my dad sending me to the gym.
"I was bad at first when they sent me to the gym. I started doing amateur fights and I started winning and I started to like the feeling of fighting, you know, it's something I'm good at.
"I started hitting my teens and started getting good, started winning and that's when I decided I'm going to stick with it.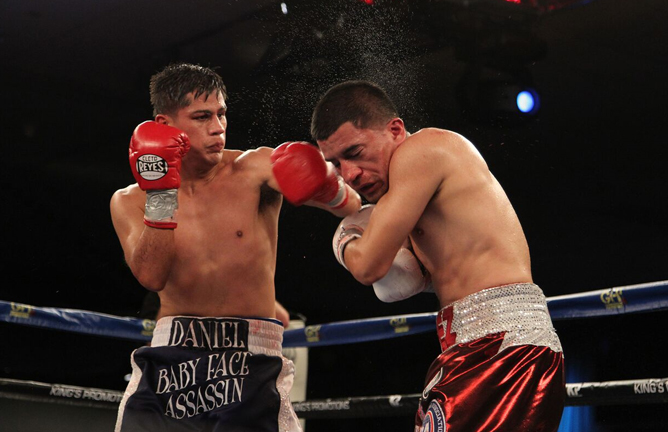 "I trialled for the 2008 Olympics, I lost. I stopped boxing for a year because I wanted nothing to do with boxing.
"I ended up paying the monthly fees for the gym, I didn't want to go [back] to the gym but I had paid the money already so I didn't want that to go to waste, that's how I started back in the gym."
Hands up who's forgotten about their gym membership and kept paying the bill for it? Hands up who used that as an excuse to go back and turned themselves into a world champion?
"After I started going back to the gym, little by little, I thought if I can't do nothing as an amateur or at the Olympics I thought I'd try the professional [ranks].
"We started getting connected with my manager, Eddie Gonzalez, and ever since we have been working together."
After an unplanned start to his, career Roman found himself with two losses and a draw on his record inside his first eleven professional bouts. This proved to be costly in the short term but the catalyst in the long term.
"I can't remember if it was my first or second loss but my manager found it harder to get fights for me.
"He struggled to get fights for me, it was getting complicated at the time. I was working at a restaurant getting paid the minimum [wage] so I was boxing and working.
"Nothing was coming of the boxing so I told my manager 'if nothing happens this year, I'm gonna quit boxing because I still gotta pay bills! Boxing, I love it but it's not paying the bills.'
"Thank God we started getting fights. I took any fight like it was my last fight."
With a newfound ruthless attitude towards his pugilistic talents, Danny has since found himself on a nineteen fight winning streak and with a world title belt draped over each shoulder.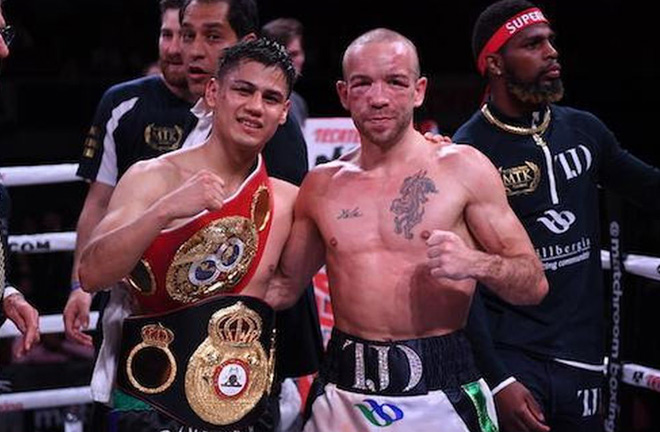 In what was an injury-plagued year, "The Baby Faced Assassin" found himself in just one bout in 2019. However, that was a fight of the year contender against then IBF champion, TJ Doheny who was the. April 26 in California the world found out who Danny Roman is.
"TJ is a strong guy. In the seventh round he connected with a good left, it wasn't a straight left it was like a hook, he connected, he caught me good! I felt dizzy and he went after me, he tried to finish me.
"I was like 'whoa' I tried to recover, trying to getaway. I don't know if he pushed me down or if I slipped to the mat but it wasn't a knockdown so after I got up I recovered right away and went back to work.
"I take nothing away from Doheny he came to fight, he gave it his best but it was just my night.
"With every fight, I try to learn and fix my mistakes, I learnt a lot and I wanted to fight another champion, I knew what I was getting myself into.
"We fought the right fight that night and we came out victorious."
The bout was shown on DAZN under the Matchroom USA banner and Roman is thankful for the platform believing in him and enabling him to showcase his talents.
"It is great for me, because I wasn't getting the exposure like I am now with Matchroom USA and DAZN. They are bringing competitive fights and everybody is talking about them now! It's been a blessing for me."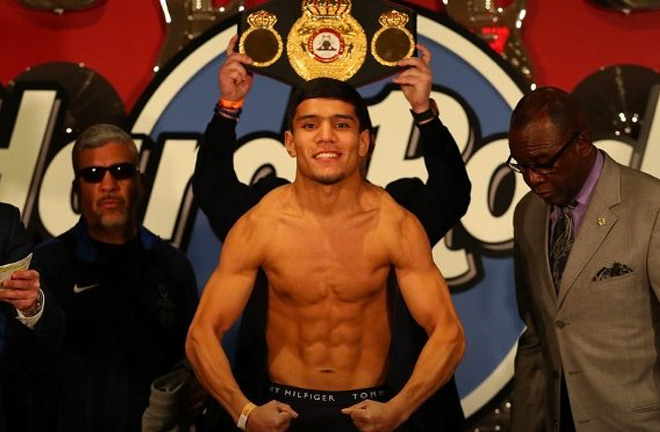 Roman will defend his WBA 'super' and IBF Super Bantamweight belts against Murodjon Akhmadaliev in Miami, January 30. A massive event being shown just days before the Super Bowl and with the addition of two YouTube stars amongst the three world title fights.
The unified champion isn't stopping at two championships, Danny Roman has put the division on alert, and the divisions around super-bantamweight too.
"I'm here to fight the best. I'm not here to waste time.
"There is boxing politics and I have a lot of mandatories now but if it was up to me, give me the rest of the champions.
"Maybe later on [in my career] if I struggle to make 122 I'll move up to 126 and I'll fight the best in that division too!
"I feel with a good diet I could go down to 118, bantamweight, so we'll see what they got planned for me, anything that comes up I'll be ready."