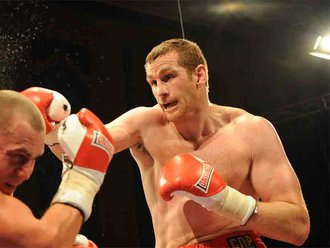 Fight Preview & Pick: David Price vs. Tony Thompson
On February 23 in Liverpool, hometown boy David Price takes on veteran southpaw American Tony Thompson in a match-up of big heavyweights. Thompson is 6'5" and in the 250 range, while Price stands a towering 6'8" while usually checking in at around the same poundage. The 2008 Olympic bronze medal winner Price is taking a step up in class.
Date: February 23, 2013
Site: Echo Arena, Liverpool, England
Weight Class: Heavyweights: 12 Rounds
David Price, 15-0 (13 KOs), Liverpool, England
vs.
Tony Thompson, 36-3 (24 KOs), Washington, D.C.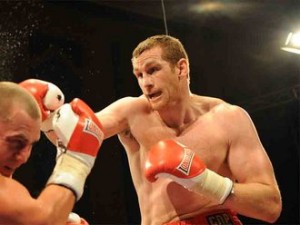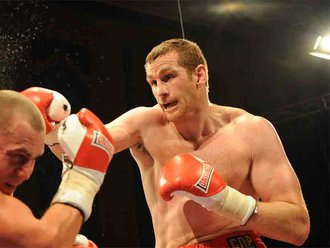 It's a calculated risk. Beating Thompson would carry with it a certain level of prestige, being that the only man to defeat Thompson in the past dozen years was Wladimir Klitschko. At the same time, Thompson is 41 years old and his name value probably outweighs his actual merit as a fighter. To Thompson's credit, it hasn't been easy for him to book big fights, but he's still a guy who has never really beaten anyone.
Thompson is a big lefty with skills. He's tough to look good against and is still a bit of an X-factor. He's done well against second-tier guys, but failed miserably in two tries at Klitschko's belt. His last challenge of the king in July was particularly bad, with Thompson falling in 6 one-sided rounds. It's just that we don't really know how he stacks up against this level of opponent. He flopped at the top level and did well against B-level guys. This spot is somewhere in between.
Price is 29 and in 15 fights has already scored some nice wins. Not that beating guys like John McDermott, Sam Sexton, Audley Harrison, and Matt Skelton is a guaranteed recipe for success, but he disposed of that domestic quartet in a combined 8 rounds. His size and punching power make him a very interesting prospect indeed.
Thompson figures to be better than any of the guys Price has recently beaten. But how much better? His performance against Klitschko in July did not suggest a fighter with a winning attitude at the top level. He goes around calling himself the most avoided heavyweight in the world. But he has received a pair of title shots despite his best win in the past 5 years coming against Chazz Witherspoon. Is this a level where he can succeed?
Price still has a lot to prove. So this seems like a reasonable progression to make. He has beaten the best of the rest on the domestic level and is now dipping his toes into the international waters for the first time. Thompson is a good test for the local favorite. It's clear, however, what the roles are. Price is the attraction–the rising commodity fighting in front of his hometown fans. Thompson, while respected, is being brought in to lose. The deck is stacked against him in terms of opponent and everything else that matters.
Price has a nice right hand that he delivers well. So far, it has been a destructive weapon. Thompson's southpaw style, while usually an asset, could potentially provide Price with more chances to land his money punch. Thompson might provide more resistance than some of Price's recent opponents. How much exactly remains to be seen.
Is Thompson getting judged too harshly based on two losses to Klitschko? No one has managed to look against Wladimir for quite some time, so how much can you really dock Thompson for that? So he's not good enough to beat the best. Who is? That doesn't mean he can't fight. He's a prideful professional and one should expect a good effort. If he doesn't perform capably, he knows retirement is his only remaining option.
Price vs. Thompson Prediction
I don't mind saying I'm pulling for the old guy. I hope he at least does well, but it's gonna be tough. Look for an extended feeling-out process, with Thompson trying to slowly work his way into the fight and Price showing caution as he faces his first rated opponent. After a few rounds, Price will start trying to find a home for that right hand. After getting hit a few times, Thompson will begin taking even less risks. Look for Price to land a few corkers in the mid-rounds and get Thompson outta there.
Prediction: David Price by 6th-round knockout.