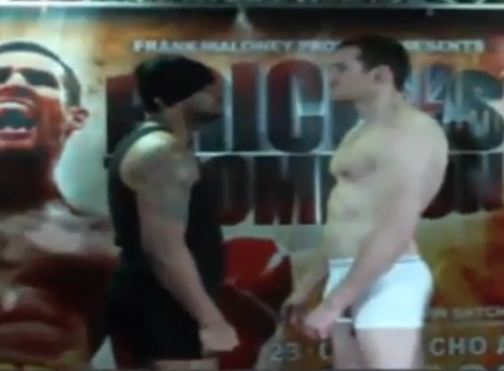 It was a right hook that was heard around the world – at least by boxing fans. American Tony Thompson shocked a nearly all British audience by dropping the formally undefeated 6' 8" British heavyweight David Price in the second round, and Price was unable to recover from the powerful right hook.  Read on for more details on the shocking Price vs. Thompson results, an outcome that few imagined a true possibility.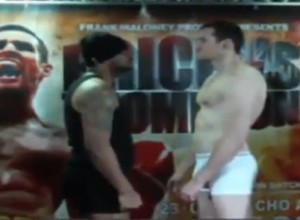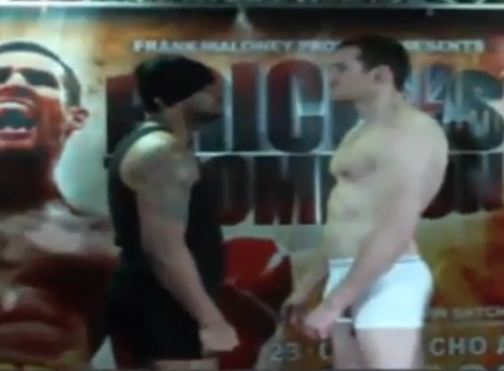 Thompson, who was a huge underdog landed a big right hook to the side of the face that plummeted Price to the canvas. Price got to his feet but the fight was waved off at 2:17 of round two.
Really, it was a bit of an overhand right, and it landed beneath Price's ear on the side of his head. It clearly distorted his equilibrium, and he was never able to recover.
He got up on completely wobbly legs and stumbled around before the ref called off the action, and he stumbled to the corner. There was no protest on his part at all, and the ending was so hit, from one seemingly nondescript punch, that it was a bit anticlimactic despite the absolute shock of it all.
Thompson, who twice fought for the Heavyweight championship of the world is now 37-3 with 25 knockouts is once a again a player in the Heavyweight division.
Price, who was being groomed for superstardom, falls to 15-1.
It's a shocking outcome not only because of the "sure thing" status which Price had obtained as a future champion, but also, because the belief was that Thompson was well past his best as well. This puts into perspective the difference between Wladimir Klitschko and everyone else in the division, as he seamlessly outclassed Thompson on two occasions.
Of course, for David Price fans, keep in mind that Wladimir himself has been kayoed on multiple occasions, and his rise to the top wasn't always an easy one, or in a direct upward path. Nevertheless, a shocking outcome, and the Price vs. Thompson results will be keeping the boxing world buzzing for some time.