MTK continued their busy 2019 with a card at the iconic York Hall in Bethnal Green on Friday night.
O'Hara Davies returned to action for the first time since October 2018, but was fortunate to pick up the win against the veteran former IBF Lightweight Champion, Miguel Vazquez.
Referee, Ian John-Lewis tallied a 97-94 scorecard for the Londoner, but Davies himself shook his head at the verdict, and even held the Mexican's arm aloft after the score was announced.
Vazquez was a slippery customer, and Davies struggled to pin him down, registering little success throughout the contest. It was Vazquez who grew into the fight, and began to assert more and more pressure after halfway. He began to come forward and let the shots go after mostly spoiling and frustrating Davies in the early going.
It looked as though Vazquez's efforts would be rewarded with a win that few would argue with, but the referee had other ideas, somehow clearly adjudging Davies as the winner.
It's difficult to see the route Davies will be looking to take after another under par performance, following a dour displaying defeat against Jack Catterall in Leicester late last year.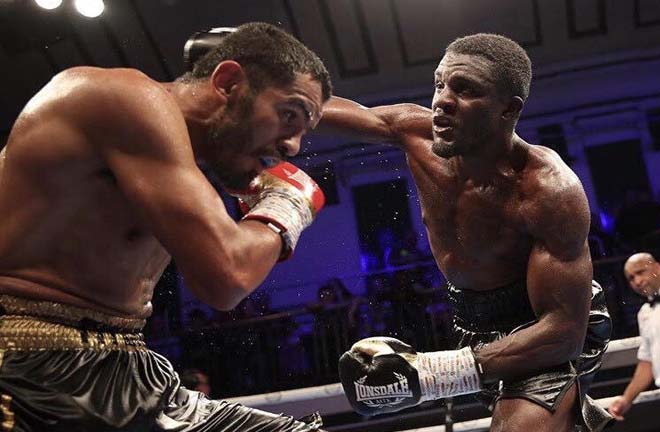 He did confirm though via his Twitter account that he had fought for seven rounds with a "fractured rib". A rematch with Vazquez could be a decent option next up, for Davies to right what were a fair few wrongs in this fight.
Ryan Walsh retained his British Featherweight Title with a harder than expected split decision win against the game Lewis Paulin.
Paulin hadn't been near British Title level before, but he worked well off the jab and counter in the early going. Walsh's work rate was the difference in the end though, as he landed with the stiffer, more accurate punches during the contest.
Scores of 117-111 and 115-114 won the day for Walsh, with the third judge seeing the action 115-113 for the Scot.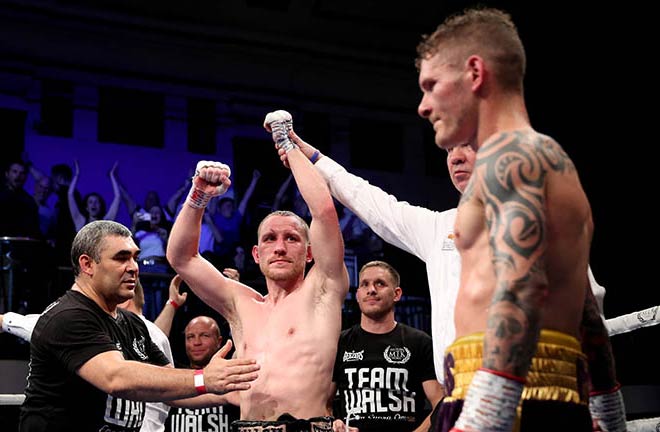 The plan now will be for Walsh to look towards European level again, having suffered defeat to Denis Ceylan in his last attempt, but a meeting with Commonwealth Champion, Leigh Wood could also be an option.
Anthony Yigit made it three wins on the bounce with a hard fought 78-75 points win against the tough Siar Ozgul.
Yigit lost his unbeaten record in a challenge for the vacant IBF World Title in October last year, and will surely look to make significant steps to return to elite class in 2019.
Comments
comments