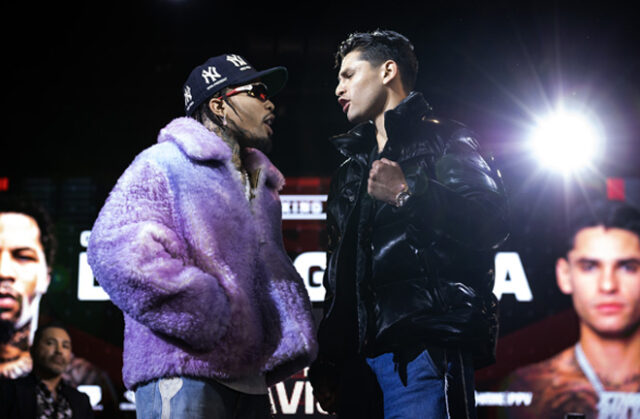 Gervonta Davis feels the height difference between himself and Ryan Garcia was not as big as he initially thought after coming face-to-face with his rival on Wednesday.
Davis and Garcia traded verbals during a heated first head-to-head in New York to promote their highly-anticipated showdown in Las Vegas on April 22, live on SHOWTIME pay-per-view.
The undefeated lightweight stars, who have a combined Instagram following alone of over 13m, will face-off at a second press conference on Thursday in Los Angeles and Davis insists the over four inch height advantage in favour of Garcia, who stands at 5ft 10″ was not evident to him during their first meeting.
"I was just letting him know he ain't really like that," the 28-year-old said of his first face-off with Garcia.
"First face-off? He's not as tall as I thought he was.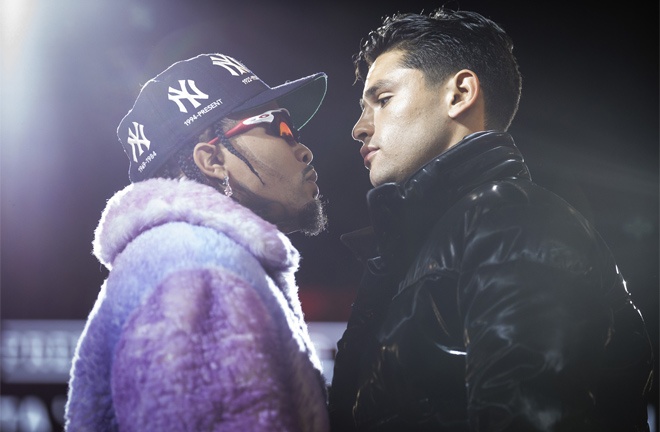 "That's the only thing.
"I thought he was taller than that."
The Baltimore man is unbeaten in 28 professional contests heading into their 136lb catchweight bout six weeks on Saturday at the T-Mobile Arena.
Garcia, who has won all of his 23 bouts confirmed that he is restricted by a rehydration clause following the fight week weigh-in which allows him to come in no heavier than 146lbs on fight night.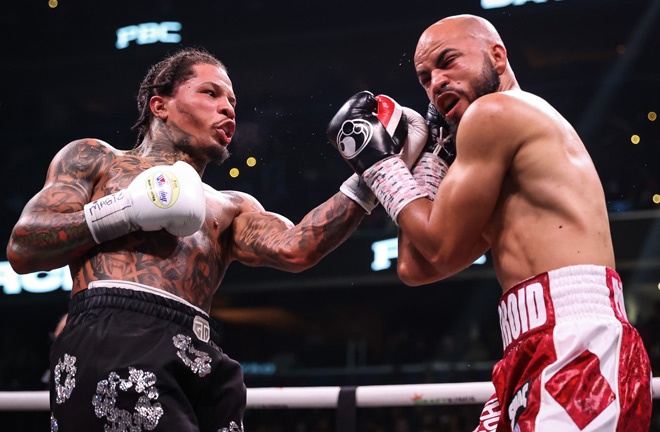 The 24-year-old California man opted against having an interim fight prior to facing 'Tank' with his last bout a sixth round stoppage win over Javier Fortuna in July.
Conversely, Davis was last seen in January knocking out Hector Luis Garcia to retain his WBA 'regular' lightweight crown, although the three-weight world champion admits he is not placing huge significance on this being a key to victory.
"I don't think it's a big factor," he replied when asked on Garcia's lack of ring activity.
"But it's definitely going to be over his head.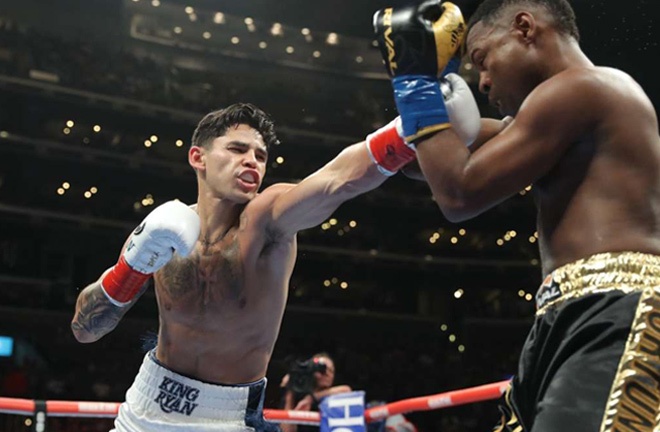 "Because he didn't fight in eight months.
"I was surprised [he didn't take a tune-up fight]."