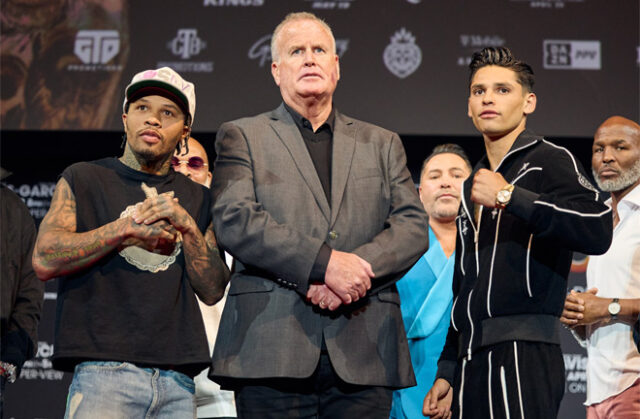 Gervonta Davis sent a vicious warning to Ryan Garcia, as tensions ramped up ahead of their highly-anticipated showdown in Las Vegas on Saturday.
Davis and Garcia will finally clash after years of talk at the T-Mobile Arena in a 136lb catchweight meeting, which pits two of boxing's most exciting young stars in one of the best fights the sport can deliver, live on SHOWTIME pay-per-view and DAZN pay-per-view.
The unbeaten pair traded words back-and-forth during a heated final press conference at the KA Theater inside the MGM Grand Hotel on Thursday, with Davis vowing to add his rival to his highlight reel knockout spree, which has seen him stop 26 of his 28 professional opponents, the last Hector Luis Garcia in January.
"He's going to feel me, for sure," the 28-year-old said.
"I'm that guy. I ain't got all this way here from nothing.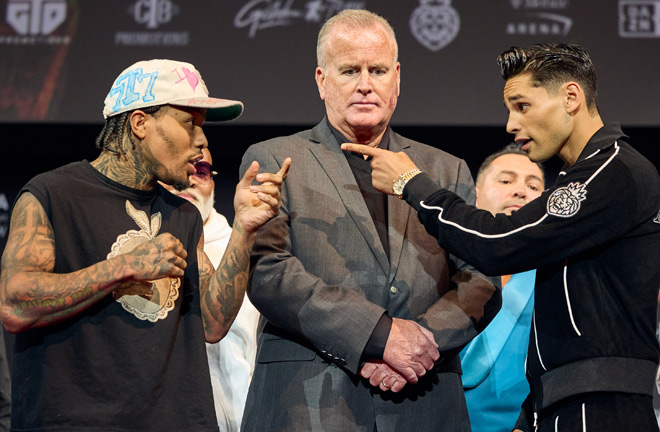 "I put the work in. I got them guys out of there.
"He'll see it come Saturday night for sure.
"All he talks about is that one punch. I only need one too. I touch that jaw and I'm telling you, you're going to sleep.
"I'll probably break your jaw.
"Don't even bring your mother or your daughter."
View this post on Instagram
The American rivals came face-to-face at Friday's weigh-in at Toshiba Plaza just outside the T-Mobile Arena and shoved each other after Davis came in at 135.1lbs and Garcia tipped the scales at 135.5lbs.
Both men will weigh-in for a second time on Saturday morning and cannot come in heavier than 146lbs.
Garcia, who has dropped down in weight following two fights at 140lbs, agreed to a winner takes all purse bet with 'Tank' on social media earlier this week, although the 24-year-old, who knocked out Javier Fortuna in July, said he would not take the Baltimore man's purse if he is victorious. 
"I'm up for it. I told him let's do it," he told Seconds Out.
"He didn't draw me into anything.
"I'm a man. I make my own decisions.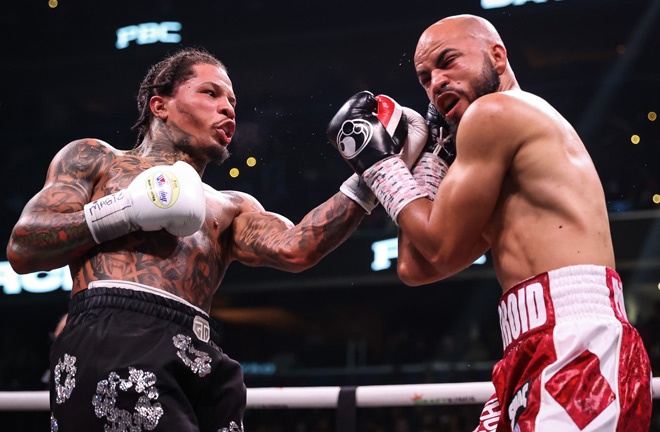 "They wanted to do it and I said let's go. Now I asked his team, let's make it happen.
"If you want to write a contract, let's go, I know I'm going to win.
"But the thing is, I won't take his money. Even when I knock him out cold, I can't leave him like that.
"All the stuff he has to go through after this fight and then he's going to broke, I can't do that to him."