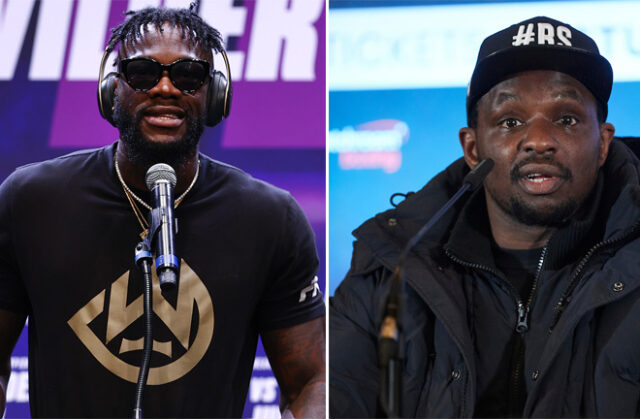 Deontay Wilder and Dillian Whyte have rarely had a good word to say about each other and their ferocious rivalry outside of the ring would make for a memorable slugfest if they were ever to meet.
Whyte waited over 1000 days for his shot at the WBC Heavyweight title with the bulk of that time spent in waiting for then-champion Wilder, proceeded by a stint as Tyson Fury's mandatory.
'The Body Snatcher' is now back in pole position for a shot at the belt after gaining revenge over Alexander Povetkin, having lost his position last August with a fifth round stoppage defeat to the Russian.
The 33-year-old will be paying close attention to the trilogy between the 'Gypsy King' and 'The Bronze Bomber' who meet at the T-Mobile Arena in Las Vegas on July 24, 17 months after Fury ripped away the WBC crown in seven rounds at the MGM Grand Garden Arena.
Apart from an opening speech, Wilder refused to answer any questions during Tuesday's launch press conference in Los Angeles, although after an over five-minute face-off, the 35-year-old did address certain media, where he had some scathing words for the Brixton man, as their bitter feud continues.
"Dillian Whyte could have got this work," Wilder told Sky Sports.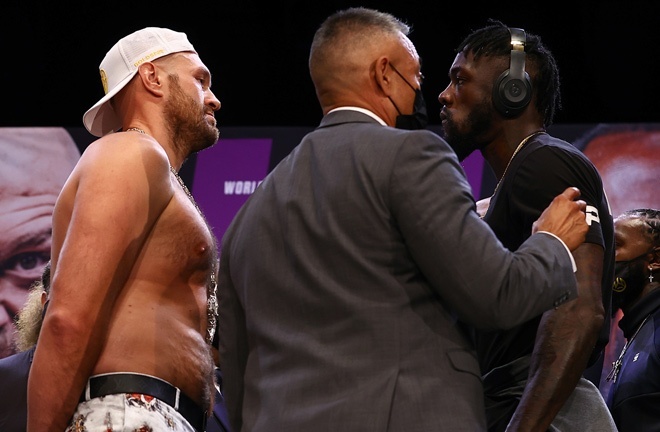 "He ain't nothing but s*** to my toilet paper, that I flushed a year ago. But let him keep fighting. Keep going mate. Soon we shall see each other once more and see that he grow some type of balls.
"It doesn't matter to me what he said to me. Silence is golden. It's just like having many roaches and when you put that light on, they are going to scatter. You are going to kill some, but some of them are going to go get free. The ones that get free, you can only hope to get them when you put the lights on again. Run roach run.
"He is the bottom of my feet, the scum between my toes. That's what I look at him."
View this post on Instagram
Whether Whyte receives a long-awaited shot at the winner remains to be seen, with an undisputed world title showdown with unified titlist, Anthony Joshua also at stake, should he overcome an expected WBO mandatory title shot against Oleksandr Usyk.
Promoter Eddie Hearn confirmed to IFLTV that plans are being made for Whyte to return in August or September, potentially in the USA and the WBC interim Heavyweight title hit back at the Alabama native, believing that Fury will win their third outing and send him into retirement.
"Deontay Wilder is confused. He's a very confused, deluded boy," Whyte told Sky Sports.
"That's what he does, he tries to use these words to confuse people. He just talks s*** the whole time.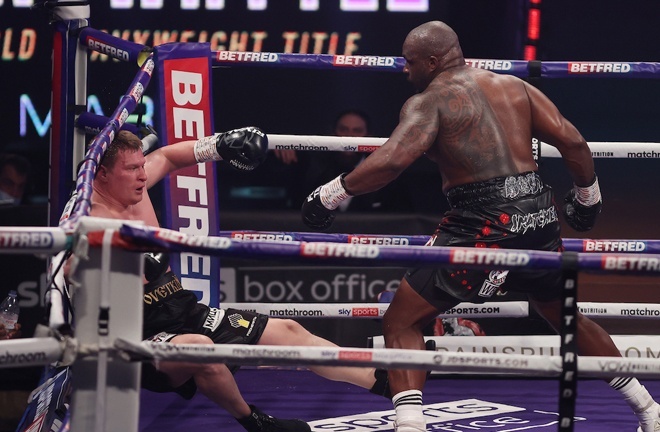 "When you ask him a question that he can't answer, because he's not smart enough or eloquent enough to answer, he just spins a web of talking s*** to distract from the fact that he's a w****** basically.
"He will never fight me, he's a coward. He'll make excuses. 'Oh, keep fighting, this, that and whatever.' He should say, 'I'll knock out Dillian Whyte,' that's what he should be saying. I wouldn't be saying, 'Oh keep fighting mate.' He's just a first-class w******.
View this post on Instagram
"It's a shame that Tyson Fury is going to beat him again and then I won't get to fight him. He'll retire, run into the abyss and never be seen again."
A clash would certainly generate huge interest in both the UK and USA and their aggressive styles would likely gel into a barnstormer and an almost certain knockout either way.