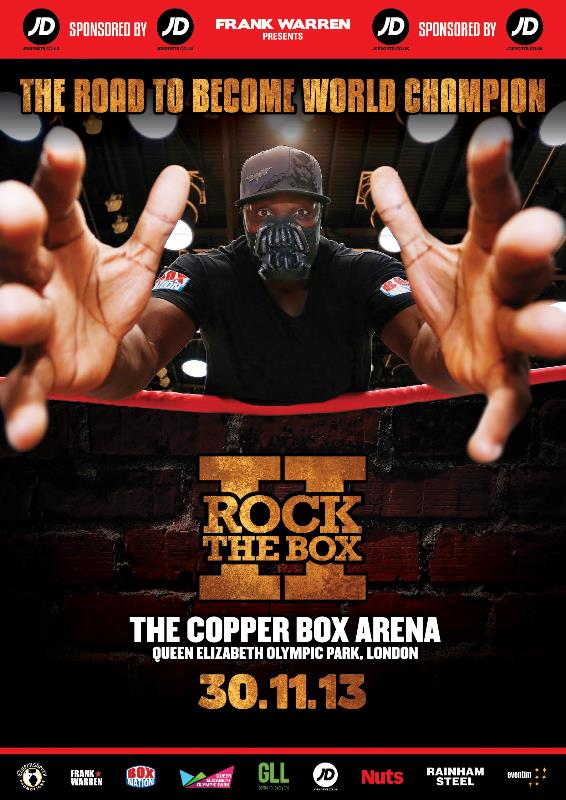 British heavyweight contender Dereck Chisora has earmarked 2014 as his breakthrough year when he will finally dethrone the Klitschko brothers and become world champion.
The 29-year-old, fighting out of Finchley, London, was speaking ahead of his WBO International title clash with Czech bruiser Ondrej Pala this weekend at the Copper Box Arena, a fight that also has the vacant WBA International title up for grabs.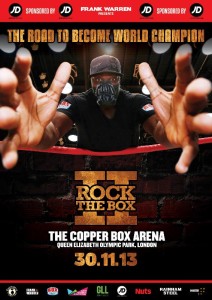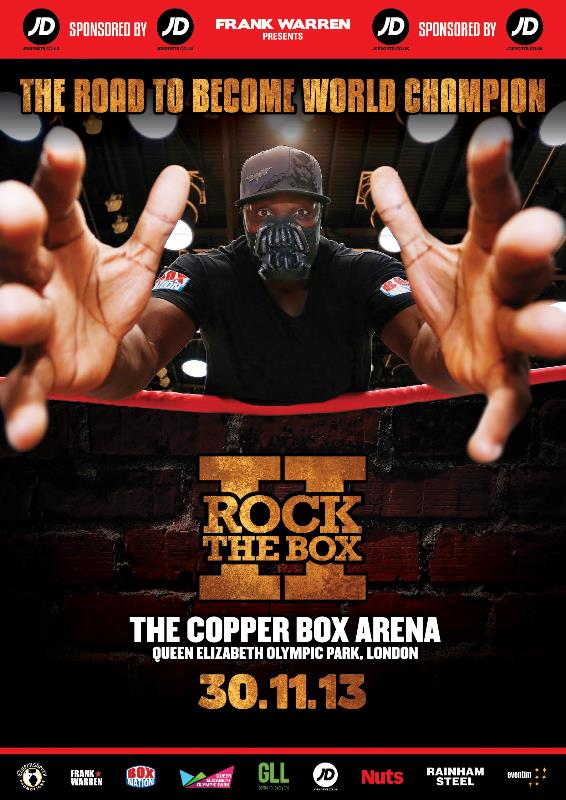 Chisora Ticket Giveaway
As well as 2 floor seats you'll also get the chance to tour the backstage of the Copper Box and have a look around the BOXNATION TV truck, meet the on screen talent from the channel and a chance to meet some of the fighters! To top it off you'll receive a pair of gloves signed by the boxers on the card and get the chance to meet the beautiful ringcard girls from Nuts magazine ringside!
There is also a runner up prize to WIN 2 x floor seats to the event! CLICK HERE TO ENTER!
'Del Boy' believes next year holds big things for him and that the experience which he has picked up over his last few fights will stand him in good stead, as he looks to take out other big name challengers vying for a shot at world title glory.
"I believe that 2014 will be a very special year for me," said Chisora to BoxNation. "I'm open to fighting anyone whether that is a re-match with Tyson Fury, Deontay Wilder or whoever. If that's the road I have to go through to get another crack at the world title I'm ready for it. I've learned a hell of a lot over the past two years and the experience I've picked up is going to be crucial to me going forward," he said.
Chisora had his first shot at a world title when he came up against the older Klitschko brother, Vitali, in only his 18th bout back in 2012, losing over twelve rounds despite putting up a battling performance that earned many plaudits.
With the boxing landscape now changing and the formidable Klitschko brother dominance appearing to be coming to an end, Chisora believes he is ready to take on either of the Ukrainian powerhouses in another stab at world glory.
"I know I'm ready for another world title challenge and I don't care which Klitschko brother I have to face to get those belts," Chisora said.
"I feel there's going to be a changing of the guards next year in the heavyweight division and I want to be right at the front of the queue. You're going to see the best Dereck Chisora over the coming year, starting with Saturday night against Ondrej Pala. I'm coming off great wins against Edmund Gerber and Malik Scott – who many tipped to be the next best thing in the division," he added.
The heavyweight hitman is adamant that his experience will prove crucial in helping him reach his world title dreams.
"I'm hungry for success and nothing and no one is going to stand in my way of achieving my ambitions. I've never taken an easy fight and have always tested myself against the best right from the start of my career," Chisora said.
"Some fighters like to pad up their records by fighting and beating guys who aren't even recognizable. The level of competition I've faced, despite having only had 22 fights, speaks for itself. That type of competition can only bring you on as a fighter and I feel myself maturing, ready to take that next big leap in my career," he stated.
Saturday night's bill will also see London super-middleweight star Frank Buglioni challenging for his first title – the vacant WBO European championship, plus a cracking showdown between Bradley Skeete and Colin Lynes for the vacant English welterweight title.