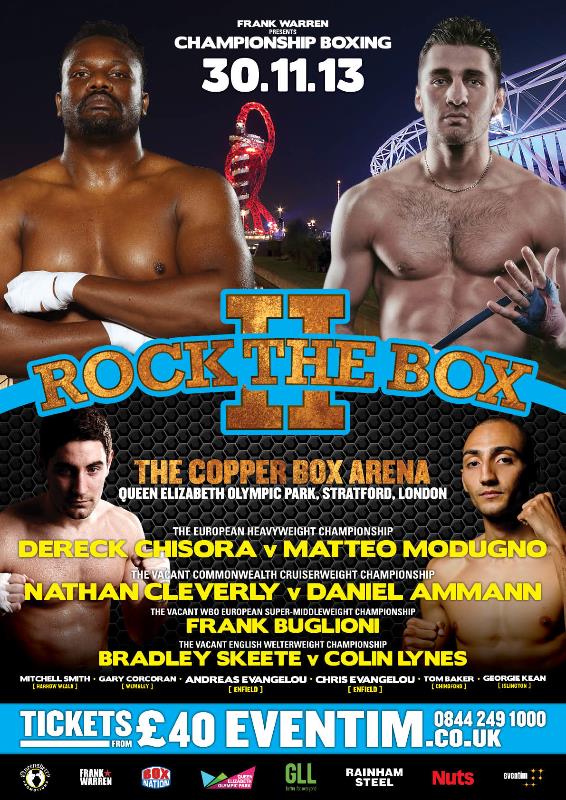 European Heavyweight Champion Dereck Chisora has backed former WBO World Light-Heavyweight Champion Nathan Cleverly to become a world champion again.
The Finchley puncher defends his title against Matteo Modugno on Saturday, November 30 at the Copper Box Arena and Cleverly's makes his cruiserweight debut in the chief-support against Australian Daniel Ammann for the Vacant Commonwealth title.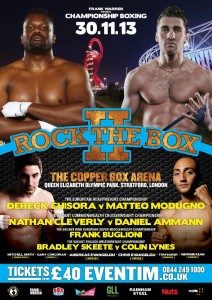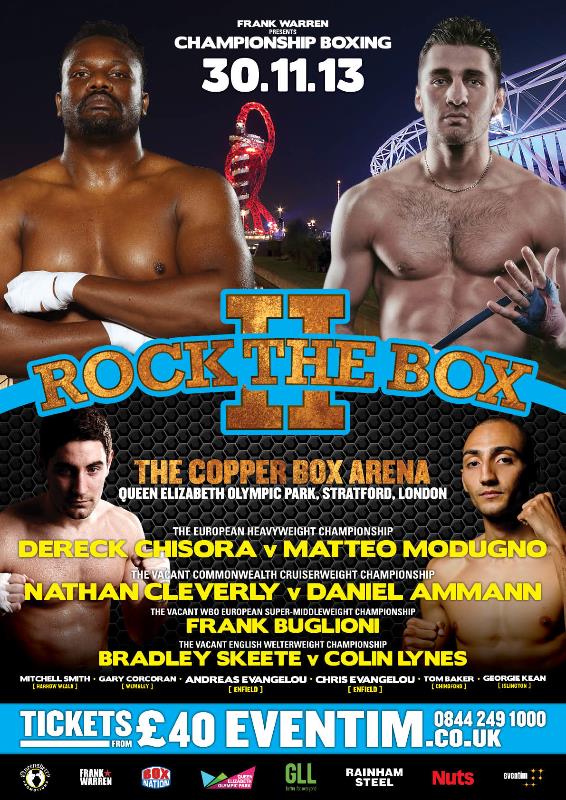 Chisora wanted to quit boxing after his loss to David Haye but has turned his career around and could be on the verge of a second world title opportunity next year, while Cleverly considered quitting after his crushing world title loss to Sergey Kovalev in August.
But Del Boy says that his friend will hit the top spot again and should see him as an example.
"I spoke to Nathan after his loss to Kovalev and we had a nice chat, he was down about losing his title and wanted some time to get his head back together and I'm really happy for him that he's decided to continue," Said Chisora.
"This is a new chapter in his career and I know that Nathan will comeback faster, harder and better as a cruiserweight. He can look to me and my career as an example. It's devastating to lose a fight, I've had setbacks against Tyson Fury, Vitali Klitschko and David Haye, I'm not counting the Robert Helenius fight as everyone knows I won that fight and I was robbed on a home decision, but I've comeback and beaten top American Malik Scott and then Edmund Gerber for the European title,"
"Knowing the type of character Nathan is I know deep down he didn't want to quit after his loss, he doesn't want to go out on a loss, he wants to go out a winner on his terms. When you're down that's when the real fighter comes out and Nathan now needs to dig deep into himself and show the real fighter that he is and comeback to win the world title again,"
"I can see the hunger and desire in his eyes again and he wants it bad. I speak a lot to Nathan he is a great guy, we've sparred a lot together and he's one of my close friends in boxing. I know he can do it and get his world title back."
Dereck Chisora headlines the Copper Box Arena with the first defense of his European Heavyweight title against Matteo Modugno; Nathan Cleverly challenges Daniel Ammann for the Vacant Commonwealth Cruiserweight Championship; plus London sensation Frank Buglioni challenges for the Vacant WBO European title and Bradley Skeete v Colin Lynes for the Vacant English Welterweight title. An action-packed undercard features Mitchell Smith, Andreas and Chris Evangelou, Georgie Kean, Gary Corcoran and Tom Baker.
Tickets priced at £40, £50, £70 and £120 are available from the Eventim Box Office on 0844 249 1000 or online at www.eventim.com