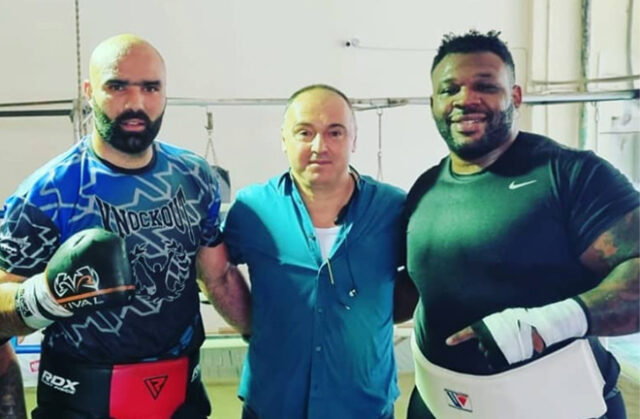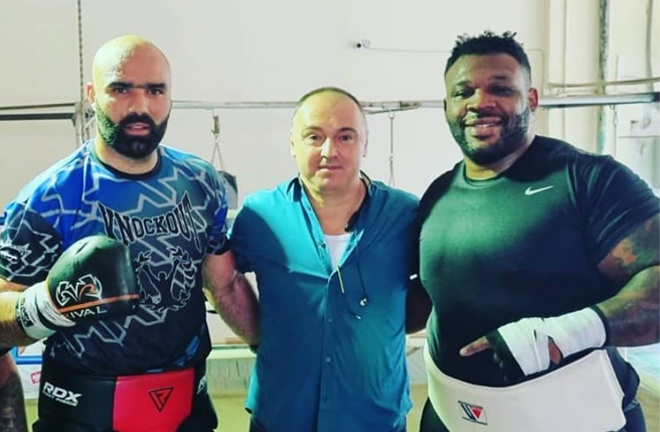 Bogdan Dinu has hired the services of Jarrell Miller to help him prepare for his showdown with Daniel Dubois and believes the Brit is lacking the experience, ahead of their clash on Saturday.
Dubois (15-1, 14 KOs) makes his long-awaited return following his first professional loss to Joe Joyce in November when he meets Dinu (20-2, 16 KOs) for the WBA Interim Heavyweight title in Telford, live on BT Sport.
Dinu, the number two ranked contender with the WBA has been sparring with former opponent, Miller who is currently serving a ban with the Nevada State Athletic Commission after testing positive again for a banned substance and the Romanian insists 'Big Baby' is bringing the style he needs to shock Dubois.
"Jarrell has a great style and I needed him for this fight," Dinu told The Lowdown.
"The preparation has been one of the best I have had. It has been a great training camp with good sparring, good coaches and I'm healthy.
"It has been good having Jarrell Miller in camp. He puts good pressure on, is heavy handed and is a strong guy. That is what I need for big fights like this.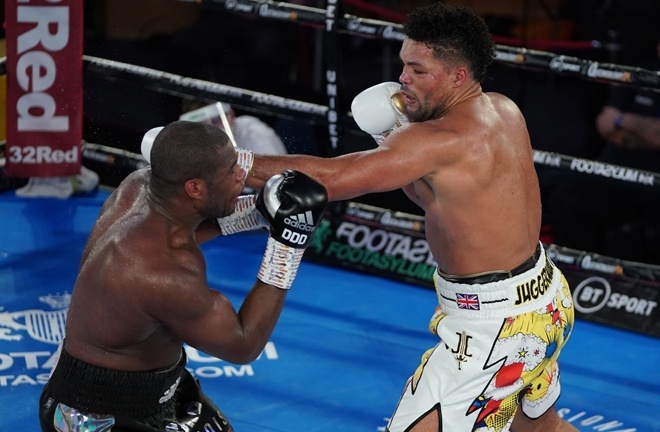 "He is a nice guy, a funny guy and we train together. After every spar he gives me advice on what he believes will work in the fight.
"I think it is a big difference between Dubois and Jarrell. Jarrell has power, skills, experience."
View this post on Instagram
Dubois took a knee and withdrew from his contest with Joyce in the tenth round with his left eye completely closed at the time of the stoppage, with scans later revealing that he suffered a fractured orbital socket and nerve damage.
The 23-year-old split with trainer Martin Bowers in the aftermath, who remains as his manager and moved to Mark Tibbs, who he has since replaced with Shane McGuigan.
View this post on Instagram
Dubois has promised a devastating comeback performance, however Dinu insists he lacks experience and has warned him to be prepared for a war.
"He's a good fighter, a young fighter, he wants to fight, but in my experience he needs more experience. I think it's my time now," the 34-year-old added.
"I don't know that [if he's made a mistake choosing me]. I just want to say I'm well prepared, I'm coming to win, I train hard and it'll be a war from the first round.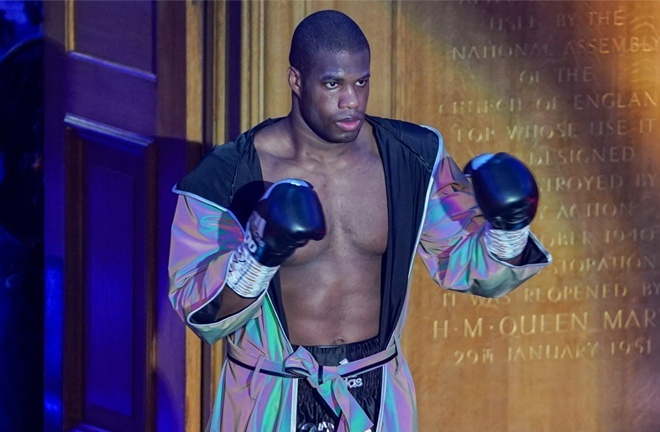 "He hasn't met me yet. It's easy to talk. Like Mike Tyson said everyone has a plan until they get punched in the face. It's easy to speak, but he saw in his last fight it's difficult when you're there and you receive punches.
"He's a good fighter, but he needs to learn. He needs to have more fights and good fights, not just regular fighters who have lost in the first round.