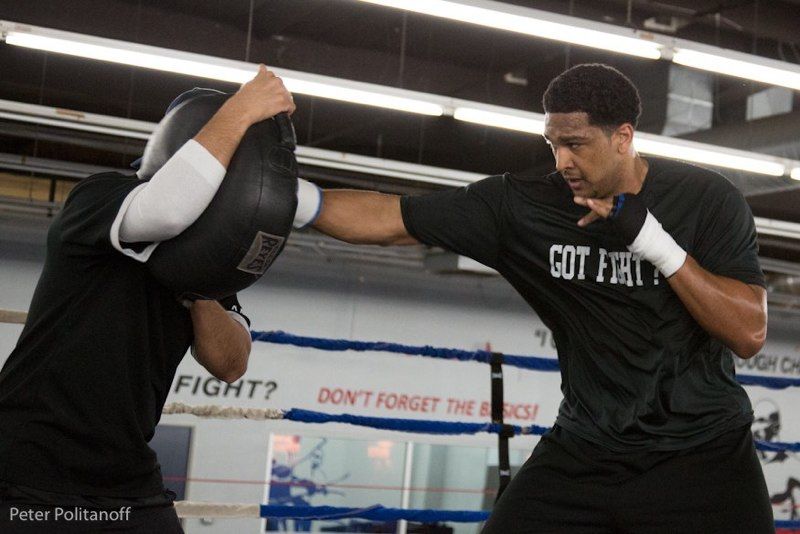 The Former Division I Quarterback-Turned-Boxer is Only Years Removed From Football
With a top finish at the last and biggest Olympic Qualifying Event for the countries from North and South America, in Rio de Janeiro, All-American Heavyweights' (AAH) fighter, Dominic Breazeale, punched his ticket to London as the U.S. Olympic Boxing representative in the Super-Heavyweight division. The number one-ranked US Amateur Super-Heavyweight, Breazeale defeated the national champions from Venezuela (former Olympian 2008), Brazil (World Military Games Champion), and Puerto Rico (Central American and Caribbean Games Champion), to earn his shot at Olympic glory in London. Breazeale is looking to become the first American Super-Heavyweight to capture the gold medal since the 1984 Summer Games in Los Angeles.
The 6-foot-7, 260-pound heavy hitter from Alhambra, California will battle the top amateur boxers from around the globe, only years removed from dodging defensive lineman as quarterback for the University of Northern Colorado. Undoubtedly, the skills and quickness required of Breazeale as a Division 1 Quarterback coupled with the innovative training methodology of All-American Heavyweights, proved invaluable to his rapid development into an elite boxing prospect.
—-> Check out our guide to the USA Boxing Team at London 2012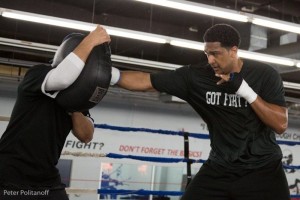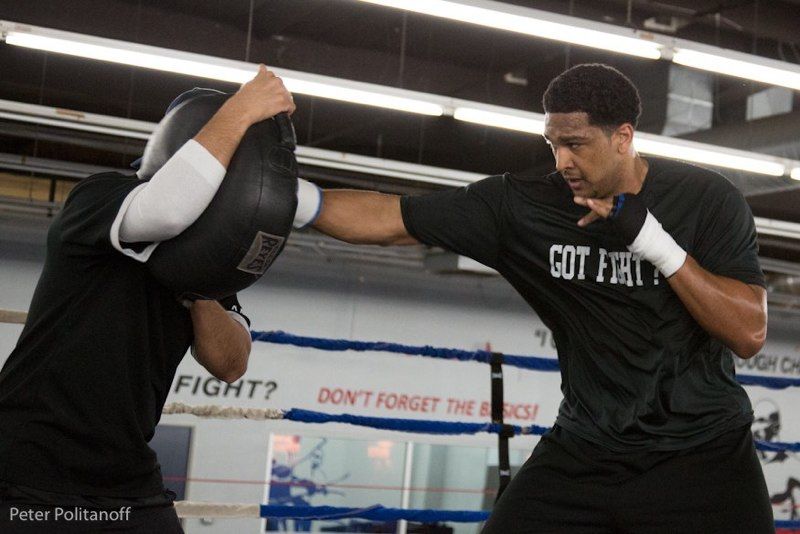 "It's amazing to think that just years ago, my football dreams were coming to an end, athletics seemed over for me and I was wondering where my life was headed," said Breazeale. "Then Michael King and All-American Heavyweights saw something in me, gave me an opportunity in boxing, and here I am about to represent my country in London at the Olympic Games."
King, Founder of All-American Heavyweights, is the legendary television distribution mogul whose company King World, was responsible for Wheel of Fortune, Jeopardy, and the Oprah Winfrey Show. He spawned the concept of a boxing development program that recruits and develops prospects from the ranks of top college athletic programs. Established in a state-of-the-art boxing facility in Los Angeles, Calif., known as "The Rock," King developed a program that transforms raw athletic talents into national champions through elite coaching and training, digital technology and superior strength, conditioning and nutrition—this program and the environment of The Rock has succeeded in taking the sport of boxing into the 21st Century. After significant recognition for developing multiple amateur national champions, the National Governing Body for amateur boxing took notice and made The Rock an official team training center with the designation, Home of USA Boxing 2012.
"We have something very special here with Dominic, as well as the other talented fighters in our academy program," said King, Founder of All-American Heavyweights. "When we recruited him, we knew we were getting a world-class athlete, but you never really know if they have the heart, or the chin, to survive in this sport until they get in the ring. It's now quite clear that Dominic has all the attributes, both tangible and intangible, necessary for a championship-caliber boxer."
Despite a relatively short career, Breazeale's development as a boxer came rapidly, with much of it being credited to the All-American Heavyweights training program and facility. King, along with many coaches, trainers, past and present world champions and media members across the boxing community believe that Breazeale's success is proof positive the comprehensive approach implemented by All-American Heavyweights is working.
While earning a coveted opportunity to compete in the Olympic Games is certainly what dreams are made of, the ultimate validation of Breazeale's leap from the gridiron to the ring, as well as King's gamble on American boxing, won't come until Breazeale stands victorious at the podium in London while the National Anthem plays.