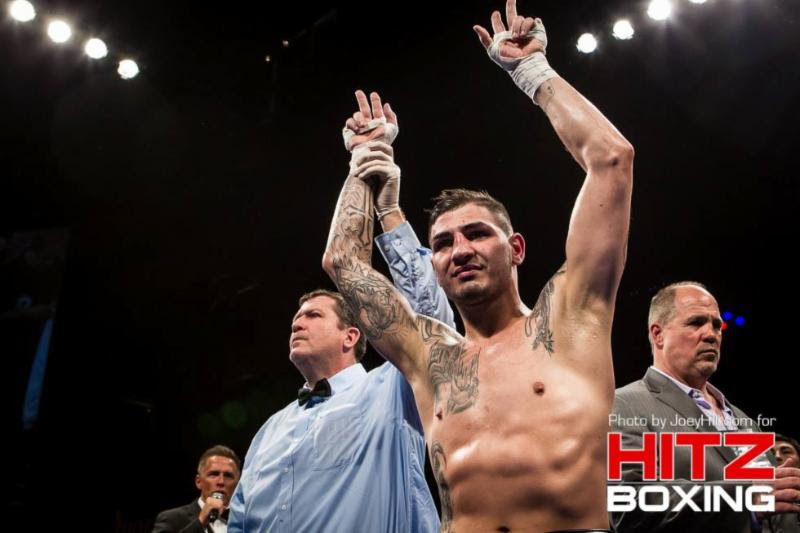 Donovan "Don Da Bomb" George (25-4-2, 22 KOs) is back in action on Saturday, May 17, when he travels to Colombia to fight Alexander Brand (22-1, 18 KOs) of Bogota, Columbia.
George previously returned to the ring with a sixth round TKO of Troy Lowry (28-14, 17 KOs) on April 18, of this year.
"This is a tremendous opportunity for Donovan, and he deserves this shot at a world title," said Bobby Hitz. "He works so hard everyday and it is paying off for him."
George had been scheduled to headline Hitz Boxing's June 20th installment of "Fight Night at Horseshoe Hammond" when this bout was presented to his team.
"I've been in the gym training for a June fight, but when this fight presented itself a couple of days ago I took it. You don't pass up a title shot, ever!" said George. "This is why I stay in shape, stay ready. I'm going to South America to represent Chicago, Hitz, Round 3, and Team Boom. I expect to return with a belt."
"Donovan is a special fighter who is going to impress international boxing fans and bring the title back to Chicago," said Frank Mugnolo, president of Round 3 Productions. "Bobby and I are proud of him."
Comments
comments